How to Replace Lost Birth Certificate Documents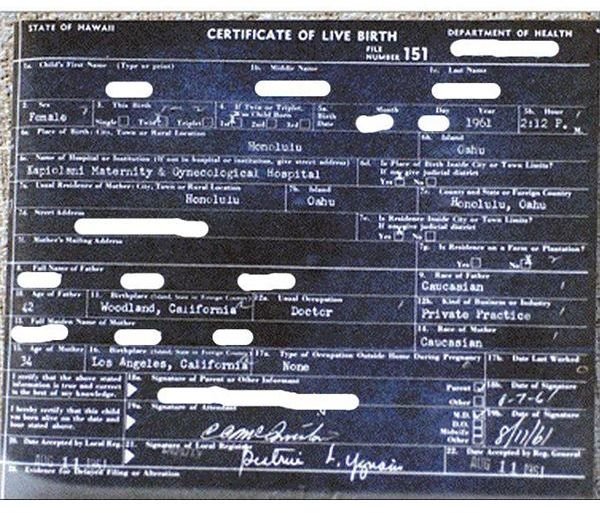 Birth Certificate Information
A birth certificate is a document issued by the Federal government to U.S. born citizens, usually after birth in a hospital. The birth certificate is a unique document identifying personal information about an individual. Birth certificates are kept in the Vital Records office or Office of Registrar for the state in which the person was born. The information contained in the birth certificate is:
Name as it appears on birth certificate
Gender
Both parents' names
State and city of birth
Name of hospital
Date and time of birth
Although hospitals may issue a certificate with footprints to parents of newborns, this document is not the official birth record for the child. Most individuals actually have a certified copy of the birth record that was presented to the state's Vital Records office. When a child is born at home, it is the responsibility of the parents to apply for a birth certificate as soon as possible after the birth.
Replacing Lost Birth Certificates
If you lose or damage your birth certificate, contact your state's vital records (sometimes called Registrar's) office immediately. The Center for Disease Control (CDC) has a listing of vital records offices by state.
Unlike applying for a social security card, replacing a birth certificate involves paying a processing fee. Fees vary by state and are submitted along with the application. If you think the birth certificate was stolen, you should report it to the local authorities to prevent identity theft.
Obtaining a New Birth Certificate
How/Where To File
To replace lost birth certificate copies, obtain replacement copies in long form or short form. The long form is a certified copy of the actual birth certificate document as filed with the state vital records office. The short form is a document that states the presence of the birth certificate and usually is cheaper and has less information on it. To obtain certified copies of birth certificates or to correct existing certificates, you must file an application and pay a fee (usually $10-20) to the vital records office of the state or city where the person was born. The application will ask for the following information:
Name as it appears on birth certificate
Gender
Both parents' names
State, city of birth
Name of hospital
Date, time of birth
Wait Times
Wait times for birth certificate applications are approximately ten days to a couple of weeks, depending upon how the application was received: in person, via mail, or online. Online processing with debit or credit cards generally speeds up the process.
Tips For Keeping It Safe
To avoid having to replace a lost birth certificate, make several copies of the long form of your birth certificate. You can also obtain certified copies of the document for use when seeking employment, registering for school, and applying for passports. Keep the original birth certificate in a safe, secure location, such as a safety deposit box. Furthermore, to prevent identity theft, do not give the original or copies to unauthorized personnel. Personal information contained in a birth certificate is valuable and should not be given out via email, social networking websites, and/or to persons you do not know.
References
How to replace a birth certificate - https://www.travels.com/travel-tips/plan-a-trip/replace-lost-birth-certificate/
Vital Records by State - https://www.vitalrec.com/
USA.gov: Replacing your Birth Certificate - https://www.usa.gov/Citizen/Topics/Family_Issues/Vital_Docs.shtml
(Photo courtesy of WikiMedia Commons – https://commons.wikimedia.org)