3 Tips to Get the Best Tax Refund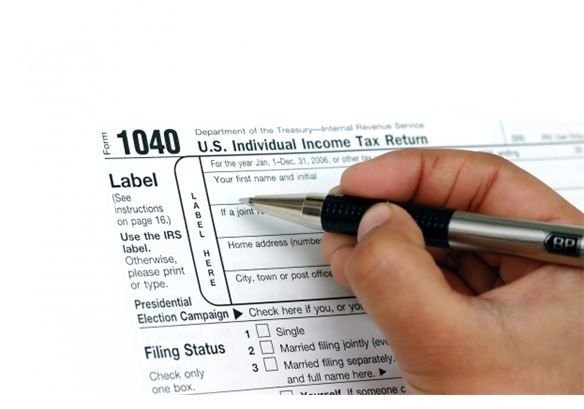 Tip 1: Keep Succinct Records
By keeping and organizing receipts as well as keeping notes about questions you have or things you need to remember you can save a lot of money. Receipts for laptops, printer cartridges, reams of paper, and business lunches should all be kept and organized by the their dates and into their separate categories your accountant suggested (e.g. Food, Office Supplies, Clothing). If you travel a lot for work then keep careful track of car mileage and airline purchases. Another great tip to get the best tax refund is credit cards as they are an excellent way of tracking business purchases — keeping statements is a must. There are scanners you can buy that sort and store receipts on your computer's hard drive and make it much easier.
Tip 2: Hire a Good Accountant
To hire a reputable account check with friends about whom they use and consult online resources like angieslist.org. Your accountant should give you a blueprint of sorts to guide you throughout the year. He or she should be well versed in your state's particular tax laws and know whether paying taxes quarterly or yearly is to your best advantage. If you have a home-based business then a portion of your monthly bills, rent or mortgage, or property taxes is tax deductible. It is also possible to write off expenses against any income you have from a second job outside the home. Check in with your accountant monthly at least and meet with them at least quarterly, depending on the size of your business.
Tip 3: Do Your Own Research
The Internet leaves no excuse for not researching tips to get the best tax refund. Tax benefits and rules vary from state to state. It is up to you to make sure whether using an accountant or filing your taxes yourself is in your best interest. The amount of money you may have in stocks, bonds, or 401Ks should be considered. Certain business may also be eligible for more tax breaks than others (e.g. "green" businesses, businesses owned by minorities, etc.) and this information is easily acquired through government resources. Keep up to date and make sure that you have a savings account so that if you must pay taxes you are not left strapped. Anywhere you have money, be it in investments, in loans, in properties, or in savings accounts is important when it comes to the tax man.
If you keep track of every penny and stay up to date with research and your accountant (if you need one) then there isn't any reason why tax season should be stressful. Enjoy your success!
Resources
Consumer Reports, "Don't Miss These Tax Breaks: Some are new, some are extensions of breaks that were set to expire"
https://www.consumerreports.org/cro/money/taxes/tax-breaks-2-08/overview/tax-breaks-ov.htm
Artipot, "Top 5 Tips to Get the Best Tax Refund Possible"
https://www.artipot.com/articles/536425/top-5-tips-to-get-the-best-tax-refund-possible.htm
Image Source