Finding the Best Liquid Investments in Bank Accounts, Treasuries, ETFs, and Gold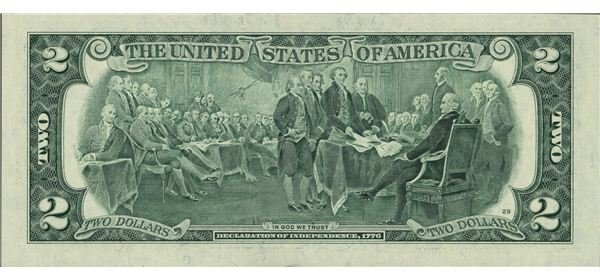 It's just human nature for most people to search for the best and safest liquid investments in an effort to have ready cash on hand in the event of an emergency or other unexpected expenses. This kind of a cash cushion meets their needs without having to sell off longer term investments that might turn out be larger sums of money than they actually need at the time. The returns that they could have been making on the unused cash in such a transaction are a lost opportunity expense.
The definition of a liquid investment for the purpose of this article shall be: an investment that an investor has immediate access to for the purpose of withdrawing funds or transacting a sale to receive funds within a few days.
Investments Offering Immediate Access
Many consider the best liquid investments that an investor can have are a savings account and an interest bearing checking account
with a bank or a savings and loan company. Cash can be withdrawn from a savings account within one business day by going to the bank and making a cash withdrawal or money can be transferred to a checking account for immediate use. Most banks have websites so money transfers can be made conveniently online with a few clicks of a mouse.
These accounts can be considered risk-free and interest rates are low because of that. They are insured by the Federal Deposit Insurance Corporation (FDIC) to the current limits. Insurance beyond these limits are insured by a fund administered by the FDIC called the Deposit Insurance Fund (DIF). The types of accounts that are FDIC and DIF insured are checking, negotiable order of withdrawal, savings, money market deposit accounts (MMDA), and certificates of deposit (CDs).
Short-term Investments
US Treasuries are considered the most safe liquid investments when it comes to investing in short-term securities because they are backed by the federal government. How many entities can just print more money to pay off debts if they have to?
US Treasuries all require a minimum purchase of $100. They are: Treasury Bills (various maturities between 4 weeks and 52 weeks), Treasury Notes (maturities of 2, 3, 5, 7, and 10 years), Treasury Inflation Protected Securities (TIPS) (maturities of 5, 10, and 30 years), and Treasury Bonds (maturity of 30 years). They can be sold and converted to cash on the secondary market at any time quite quickly either through a government website called Treasury Direct (for account holders), or through a broker.
Investment Grade Bonds
Investment grade bonds are those that are rated by the various rating services (Barron's, Moody's, Fitch) as being the safest, highest quality bond issues from business entities that are considered financially sound and able to repay their debt. Each service has its own rating system based on letters to indicate the different grades of quality. Standard & Poor's uses AAA and AA to designate an investment grade, low risk bond, whereas, Moody's uses Aaa and Aa.
Bonds are not sold at any central location like an exchange, which makes them somewhat difficult to sell quickly. A good alternative would be to invest in an exchange traded fund (ETF) that specializes in high grade corporate securities. ETFs are sold as shares, and are passively managed to follow a bond index which makes fees quite low. Another choice would be mutual funds in the same category that also follow a bond index (Index Funds). The fees of an index fund can be higher than those of ETFs.
Blue Chip Stocks
Equities are also very liquid especially with the proliferation of online brokers where a stock can be bought or sold with a few clicks of a mouse. Blue-Chip stocks are considered the highest quality equities investments and are defined by Investopedia as, "A nationally recognized, well-established and financially sound company. Blue chips generally sell high-quality, widely accepted products and services. Blue chip companies are known to weather downturns and operate profitably in the face of adverse economic conditions, which helps to contribute to their long record of stable and reliable growth." They are are further explained, "The name "blue chip" came about because in the game of poker the blue chips have the highest value.
Blue chip stocks are seen as a less volatile investment than owning shares in companies without blue chip status because blue chips have an institutional status in the economy. Investors may buy blue chip companies to provide steady growth in their portfolios. The stock price of a blue chip usually closely follows the S&P 500."
The Dow Jones Industrial Average (DJIA) is considered by some sources to consist of stocks that are Blue Chips. These companies are usually leaders in their industries and are the most widely traded.
Analysts opinion and ratings are offered on many financial websites and are definitely worth looking at. This is a good place to begin researching a stock for investment possibilities if you're doing it yourself. Opinions of more than one of them can be very helpful as they are not always in agreement. It's like going to a doctor for a diagnosis. A second opinion, a third, or even more opinions can convey a better idea of what it is that your looking at.
Gold Bullion Coins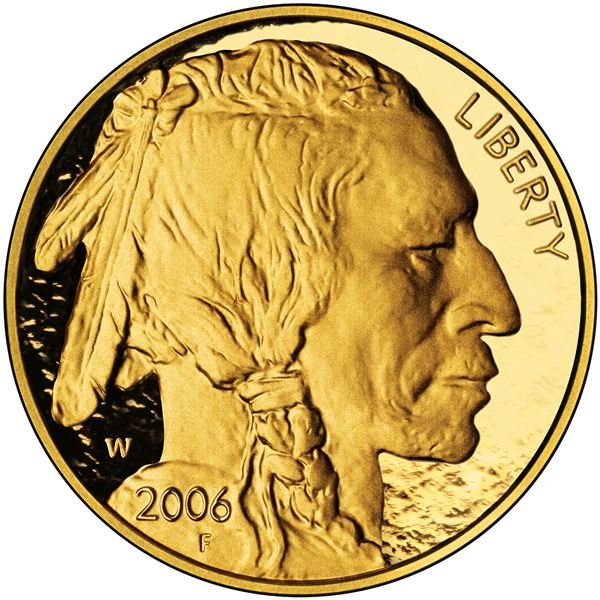 Gold bullion coins are quite liquid as they can be readily bought and sold at banks, precious metals brokers, and coin dealers, at their offices or online. This is an investment that can actually be held personally by the investor, but bear in mind that their can be costs for secure storage.
Good investments have always been a recommended way to save and grow money for your future. But, there are risks associated with any of them, usually with changing markets or unanticipated events. Gaining as much knowledge as possible or finding someone who has that is a good route to take before taking advantage of potential investment opportunities that are considered even the best liquid investments.
For more tips and advice, be sure to check out Bright Hub's Guide to Investing in Precious Metals.
Resources:
Undisclosed, '2006 Annual Report, Section IV: financial Statements and Notes, Deposit Insurance Fund," Federal Deposit Insurance Corporation, 2010. Retrieved on November 24, 2010 from the World Wide Web: https://www.fdic.gov/about/strategic/report/2006annualreport/dif.html
Undisclosed, "Who Is The FDIC?" About The FDIC, 2010. Federal Deposit Insurance Corporation, 2010. Retrieved on November 24, 2010 from the World Wide Web:https://www.fdic.gov/about/learn/symbol/index.html
Undisclosed, "Bond Rating," Dictionary, 2010. Investopedia. Retrieved on November 24, 2010 from the World Wide Web: https://www.investopedia.com/terms/b/bondrating.asp
Undisclosed, "Learn About Treasury Bills, Notes, Bonds,and TIPS," Treasury Direct, 2010. Retrieved on November 24, 2010 from the World Wide Web: https://www.treasurydirect.gov/
Investopdeia Staff, "An Introduction To Corporate Bond ETFs," Investopedia, 2010. Retrieved on November 24, 2010 from the World Wide Web:https://www.treasurydirect.gov/
Undisclosed, "Blue Chip," Investopedia, 2010. Retrieved on December 3, 2010 from the World Wide Web: https://www.investopedia.com/terms/b/bluechip.asp
References
Images:

Two Dollar Bill Reverse, Wikimedia Commons/Clindberg

US Buffalo Gold Bullion Coin, Wikimedia Commons/VS1971

Undisclosed, '2006 Annual Report, Section IV: financial Statements and Notes, Deposit Insurance Fund," Federal Deposit Insurance Corporation, 2010. Retrieved on November 24, 2010 from the World Wide Web: http://www.fdic.gov/about/strategic/report/2006annualreport/dif.html

Undisclosed, "Who Is The FDIC?" About The FDIC, 2010. Federal Deposit Insurance Corporation, 2010. Retrieved on November 24, 2010 from the World Wide Web:http://www.fdic.gov/about/learn/symbol/index.html

Undisclosed, "Bond Rating," Dictionary, 2010. Investopedia. Retrieved on November 24, 2010 from the World Wide Web: http://www.investopedia.com/terms/b/bondrating.asp

Undisclosed, "Learn About Treasury Bills, Notes, Bonds,and TIPS," Treasury Direct, 2010. Retrieved on November 24, 2010 from the World Wide Web: http://www.treasurydirect.gov/

Investopdeia Staff, "An Introduction To Corporate Bond ETFs," Investopedia, 2010. Retrieved on November 24, 2010 from the World Wide Web:http://www.treasurydirect.gov/

Undisclosed, "Blue Chip," Investopedia, 2010. Retrieved on December 3, 2010 from the World Wide Web: http://www.investopedia.com/terms/b/bluechip.asp