How to Buy Shares Online - Where to Go and How to Trade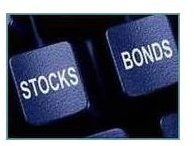 Most novice investors learn how to buy shares online through an online trading account when they begin to dabble in the stock market. Not only are online trading accounts cheaper than regular stock brokers, buying shares online is much easier with the click of a mouse in the comfort of ones home. Moreover, beginning investors are advised to learn the ropes first and not to invest a large amount of money in the market initially. When they get comfortable with stock market investing and are ready (and have enough resources, which is not true for most of us) to invest a large amount in the market, they may be better off seeking the advice of a stock broker with good knowledge and experience in stock trading.
Choosing an Online Trading Account
An investor new to trading in stocks can set up an online trading account, transfer funds to it and start trading within an hour. The difficult part is choosing a good online brokerage firm. There are a lot of online brokerage firms in the market but each have their own advantages and disadvantages. Some may have low or nil account maintenance fees while others have low trading fees. It is up to the investor to choose one that is right for him. An active trader may be better off with a brokerage that offers low trading fees while someone with a 'buy and hold' strategy may benefit from an account that has low or nil account maintenance fees.
Sometimes it is better to ask friends and relatives to recommend a service provider. Most of the companies that provide online trading accounts have a friend referral program which benefit both the person making the referral and the one receiving it. However, even with a good recommendation, always check the online ratings and reviews of that company before committing to it. If the majority of the reviews are positive, go ahead and sign up with the firm.
Opening an Online Trading Account and Funding the Account
Opening an online trading account is easy and can be done in minutes. Most companies allow the investor to fill out an online form. Some of the things that are needed at the time of opening the account are Social Security Number or Individual Taxpayer Identification Number, employer's name, address and phone number and the details of the beneficiary.
Most online brokerage firms have a minimum balance requirement which can be as little as $500 or as high as $5000. They also allow investors to link their checking accounts with the trading account to allow easy transfer of funds between the two.
How to Buy/Sell Shares Online?
Once the investor has opened an account and funded it, he is ready to start trading. It is easy to enter a stock order to buy shares online by entering the ticker symbol and the number of shares to buy. There is also the option of entering a price but if no price is entered, the shares will be bought at the current market price.
A stock order is a limit order if a price is set. For a limit order the trade will take place only if the brokerage matches the buyer with a seller who is ready to sell the stocks at that asking price. The limit order will have a duration after which the order will be cancelled automatically. The default is good until 4:00 PM eastern time, other options are good until a specified date and good until cancelled. In a good until cancelled order, the order remains an open order until the broker can match the order at the specified price with a seller.
Investments in shares have their share of risks but there are also a lot of advantages of investing in shares. With proper planning and research, it is possible to build a secondary income from stocks. Beginning investors should learn the tips and tricks of investing in shares and they should also learn how to buy shares online and to get the right price while doing so.
Resources
Brokers and Online Trading, article series in Investopedia, https://www.investopedia.com/university/broker/default.asp
U.S Securities and Exchange Commission website, https://www.sec.gov/investor/pubs/onlinetips.htm
Image Credit: David Gold, https://picasaweb.google.com/lh/photo/WYmbF0EWQW9I_lobVuPAuQ