How to Sell Shares of Stock Received From Publicly Held Companies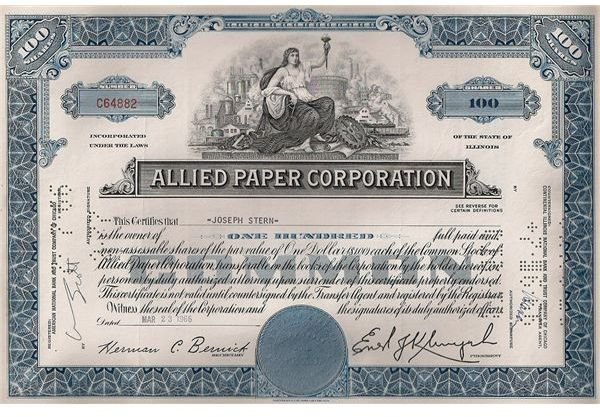 There are ways that shares of stock can be acquired without actually buying them from a broker. They can be inherited, received as a gift, or a company can issue them as part of a compensation program. No matter how they were acquired, the day could come when an inexperienced stockholder would like to know how to sell shares of stock.
What is a share of stock?
When a company issues shares of stock for sale, or as compensation, it is offering shares of ownership interest in itself. The most commonly issued shares from corporations are known as common stock, also known as voting stock. Common stock carries with it voting rights that enable the shareholder to vote at stockholders' meetings on company issues that involve the owners. One share equals one vote.
A privately owned company can issue shares of stock also. These shares don't have voting rights like common stock. The company doesn't have to answer to the shareholders, and doesn't have to issue financial statements, as publicly held corporations must do.
A reason that shares of stock might be offered by a private company is as incentive or part of an employee compensation program. This might help to give them a common goal and raise capital, or might be part of a gradual effort to go public.
How to sell shares of common stock
Selling shares of common stock isn't necessarily a complicated affair. There are a couple choices, and there definitely are things to know if you've never owned stock or invested in it before. All stocks must be bought or sold through brokerage houses.
Selling stock inherited from great-aunt Tilley is not difficult. The transfer of title is usually handled by the estate's attorney and is already in a brokerage account ready to be sold or reinvested when the new stockholder receives it.
Selling a stock certificate as a gift shouldn't be difficult either. The certificate should be in the name of the receiver of the gift, and already be registered with the company's transfer agent in that name. Selling it is just a matter of bringing it into a bank or brokerage house as mentioned in the next paragraphs.
A bank where the stockholder has an account would be a convenient choice for someone who doesn't have a brokerage account and doesn't plan on investing in the future. Most banks have employees who are qualified to buy and sell securities, and some banks have a department devoted exclusively to customers' investing. All that the customer has to do is present the stock certificate to the bank's investment officer and ask him to place a trade to sell at the current market price. After the stock's ownership is confirmed, it can be deposited into an account ready to be sold. It usually takes three days for the transaction to clear and have the money available for the seller of the stock to withdraw or reinvest.
Another way to sell shares of common stock would be to open an account at a brokerage house. This is similar to what is done at a bank, and, whether the broker is full service, discount, or deep discount, they all must go through the same process. The necessary paperwork will have to be filled out to open the account, and the certificate should be presented at an office, or sent via the mail to the individuals that handle these matters at that brokerage house. The broker will then confirm the ownership with the company's transfer agent, and then deposit it into the account to be sold.
How to Sell Private Company Shares
Some people in possession of stock from a compensation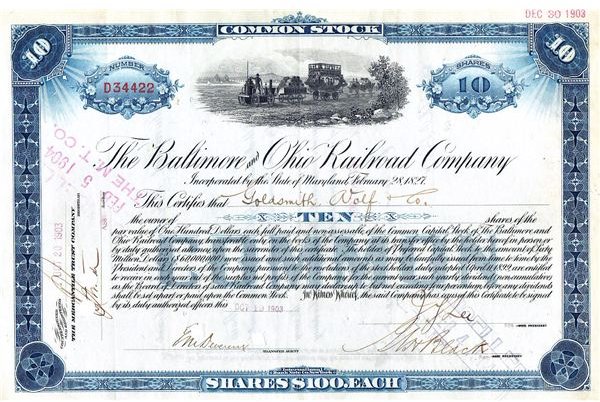 program might not know how to sell private company shares of stock. Selling private company shares can be more difficult than selling shares of common stock. It's harder to find buyers because investors are reluctant to buy shares of a company that is not listed on the exchanges, and about which they know nothing. Some companies have buyback programs and will buy the stock from the shareholders. Another possibility is to ask the people within the company itself for referrals to investors who might be interested purchasing the company's stock.
Private company stock shares have the same selling requirements that common stock shares have. Both sales are regulated by the Securities and Exchange Commission (SEC). A securities attorney can help with this.
Many people who know little about investments and are in possession of stock shares might find themselves in a bit of a quandary when it comes to trying to sell them. Not knowing how to sell private company shares can be even more difficult. Help isn't far off, however, if a person knows where it is and who to talk to.
References
Michael Schmidt, CFA**. "**For Companies, Staying Private A Matter of Choice." Investopedia.com, 2010. Retrieved September 20, 2010 from the World Wide Web: http://www.investopedia.com/articles/stocks/08/companies-stay-private.asp

Undisclosed. "How can I sell private company stock?" Investopedia.com, 2010. Retrieved September 20, 2010 http://www.investopedia.com/ask/answers/06/privatecompanystock.asp

Undisclosed. "What's the difference between publicly-and privately-held companies?" Investopedia.com, 2010. Retrieved September 20, 2010 from the World Wide Web: http://www.investopedia.com/ask/answers/162.asp

Ken Little, About.com Guide. "How much Help do You Need from Your Broker?" About.com, 2010. Retrieved September 20,2010 from the World Wide Web: http://stocks.about.com/od/findingabroker/a/Pick050405.htm