Your Guide To OverSeas Investment - Buying Shares on Taiwan Stock Exchange

Introduction - The Taiwan Stock Exchange
In 1961, the Taiwan Stock Exchange Corporation or more commonly known as TWSE was founded. However, it only began functioning
as a Stock Exchange the following year. Since then, it began to grow further, attracting more and more companies to be listed under it. By 2004, there were around 670 companies. By the year 2009, the number increased to 741, with 744 listed stocks, 577,290 listed shares, and market capitalization amounting to 21,033,640.
Rules to Follow
There are certain rules that you have to follow when you are planning on buying shares on the Taiwan Stock Exchange. There are limit orders that can only be accepted. The regular trading hours are from 9:00 am to 1:30 pm. You have to conduct business at that time so that your buy and sell orders will be honored. To place orders, you have to enter them at least half an hour before the trading starts at 9:00 am. These can also be placed from 2:00 to 2:30 pm, and these ones will be matched with the closing prices.
How to Invest
It is good to be systematic when buying shares on Taiwan Stock Exchange. The first thing that you need to do is to determine the amount of money that you want to invest in Taiwanese shares. Keep in mind that this is a risk you are taking, but if you are watchful enough, then there will be great rewards later on.
The Brokers
After deciding, check out brokers who have an access to the Taiwan Stock Exchange stocks. The broker should have a well-established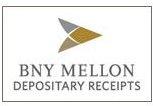 name, and it should be trusted not only by the people but it should also be listed under the qualified brokers on the Taiwan Stock Exchange website. One of the established brokers is the BNY Mellon Depositary Receipts, which can be accessed at https://www.adrbnymellon.com/dr_country_profile.jsp?country=TW. Another established broker is Euro Pacific Capital Inc. For more information, you can go to https://www.europac.net/.
It is important that when buying shares on Taiwan Stock Exchange, you have to select the best broker that you can find, for these are the ones who will conduct business with the Taiwan Stock Exchange Corporation. The buy and sell orders that you will make will be forwarded by the broker, and if they have a strained relationship, then that may put your investment at risk.
Keep Track of your investments
Buying shares on Taiwan Stock Exchange should prompt you to watch over the news especially on those that concern the stock market. The Taiwan stock market is always tentative, so you have to choose carefully on what you are going to invest on. While it's good to invest on stocks of technology, it may also be wise to invest on traditional industries. There are times that the news says that China is going to take over the Taiwanese government completely. During this time, stock prices will drop, and that would be a good chance for you to place your investments. You will get the shares at a price lower that their usual ones, which will let you save much more money than you can.