Buying Single Shares of Stock for Children: Good Gift or Not?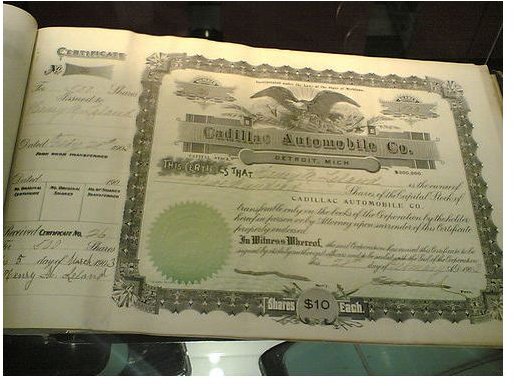 Stock Shares as Gifts
Buying single shares of stock for children is a popular gift idea. Gifts for children can be a share of Disney or McDonald's if those are favorite places. The share of stock could also be from the company where mom, dad or one of the grandparents work. A single share gift can also be a way of starting a youngster out to learn about investing. With a single share of Apple, a young mind might become interested in looking up the daily share price of Apple as well as spend hours listening to music on an iPod.
Purchasing a Single Share of Stock
Stock shares purchased as investments are recorded in electronic form and paper share certificates are no longer issued to investors. However, several companies do exist to provide stock certificates as gifts. These companies can be found over the Internet with names like OneShare, Unique Stock Gift, Give a Share and Share in a Frame. An Internet search using single share of stock or gift stock certificate will provide a list of options.
The single share companies will provide an actual stock certificate for a single share of the selected company. The process goes through a transfer agent for the specific company to request a single share be issued in the name of the person receiving the gift. The stock gift companies also provide additional services like custom frames, engraved plaques and gift wrapping. The OneShare company even provides a free e-book on investing with stock certificate gifts to children.
Individual stocks listed under the most popular and lists specifically for children include the previously mentioned Disney and McDonalds plus Dreamworks, Marvel, Gymboree, Hasbro, Mattel, GAP, Nike and Coca Cola. For the young ones who already think like grownups, Harley Davidson and Tiffany & Co. are popular stock certificate gifts.
Costs of Individual Stock Certificats
To buy a share of stock you must pay for the share plus a transfer fee to the stock certificate company. The transfer fee will be around $40. The companies will sell the stock for the share price plus the transfer fee in a plain cardboard frame at no additional cost. Each of the companies offers a wide range of frames, mattes and engraved plaques with a broad range of prices. A child's gift of a stock share can range from $100 up to several hundred dollars.
It will take 5 to 7 weeks to have an ordered stock certificate arrive. If the share is intended as a birthday gift, order it several months in advance. If you are running late on ordering a certificate, the companies will provide an announcement of the gift or simulated certificate to use until the actual certificate arrives.
Compare the services and prices of several of the stock certificate programs to see if one offers better pricing or a specific service that will make your gift of a single share of stock to a child a little more special.
Resources
Frame a Stock: FAQs https://uniquestockgift.com/Examples/FAQs.html
What is OneShare? https://www.oneshare.com/WhatisOneShare.aspx
Photo: Vintage Cadillac Certificate by jm3, Creative Commons Attribution