Gold, Silver or Platinum? Which is the Best Investment in Commodities?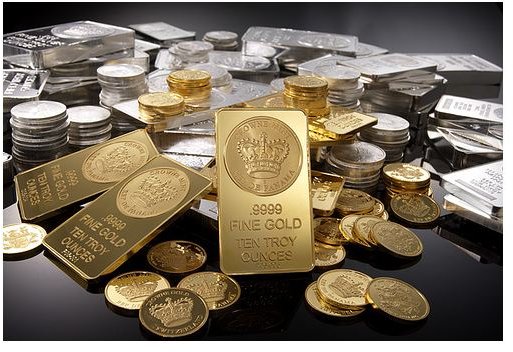 Investment opportunities in the commodities horizon were never as flamboyant as they are in current times. However, minting returns from such investments largely depends on market timing and preferred commodity. The better part is that identifying the best investment in commodities is not as tricky as picking stock market investments. Till recently, commodity investing was a game played by businesses and large investors, who had in-depth knowledge and high risk-taking capability.
Now, with revolutionary developments in the financial sector, new instruments have been developed, which enable small scale investors to buy small lots in numerous commodities. Such easy access to commodity investing opens a range of profit making avenues for small market players, but without proper skill and knowledge, exercising such financial instruments can lead to indefinite losses.
No doubt, commodities involve high risks as it's not possible to accurately predict demand and supply at any given point, but these can be counted upon as best risk diversification and hedging options for core equity investors.
Now the big question, which are the top investments among commodities?
While exploring commodities, investors can make individual picks from broader categories metals, agricultural produce and energy. It involves a great amount of research and expertise to choose from hundreds of commodities sub-categorised under the main three. Still, common investors can easily invest in popular metal commodities such as gold, silver and platinum, as demand and price of these precious metals eventually move up, despite short term fluctuations. Read on to know investment benefits of these three safe heaven assets.
Platinum Prices to Strengthen for the Long Term
This precious metal has diverse utility, on one hand it is gaining popularity as an ornamental metal and so different from its other use, which is making auto-catalysts that are used as cleansing agents for heavy engines especially diesel. The growing industrial demand for platinum along with its ornamental usability are two driving forces that will continue to support prices for this commodity in the longer run. Collectors may go for ornaments, but due to cost deductions on sale, investors should prefer to purchase platinum exchange traded funds (ETFs).
Silver's Demand Reflected in Prices
Same as platinum, silver is considered as an instrument for financial protection in form of jewelery or paper contract (ETF) and at the same time it is highly useful in industrial processes. Price of this commodity remains highly volatile, but that should not concern investors with long term outlook as this commodity has a history of rising prices. Silver is considered the best heat and electricity conductor, it's highly reflective and second to gold in its ductile properties. So, demand for this commodity will continue to remain on the higher side for its industrial use.
Gold Prices Always Glitter
This yellow metal has its own charm. May it be Indian women, the Chinese government or common investors—all are fascinated by this commodity and its price always glitters. Ideally, investing in gold can be a good way to diversify investment portfolio as it is known for its negative correlation to stocks and currencies. Gold is a heavily traded metal, so price volatility can be expected to be ferocious for inexperienced investors & traders. However, long term investors just need to make sure that they enter when this commodity is correcting, for higher returns. Gold is famously known for its returns in a crisis like situation, so it's an ideal hedging option.
The three commodities discussed above are poised for a long term up-move, but short term investors should not try hands on them as these can be as risky as stocks. The best way other than physically holding them is to purchase exchange traded funds (ETFs).
For more tips and advice, be sure to check out Bright Hub's Guide to Investing in Precious Metals.
Resources
https://www.wishlistcapital.com/blog/?p=1
https://www.comparebroker.com/gold_is_always_a_good_investment.php
Image Credit:
https://www.flickr.com/photos/digitalcurrency/2438941120/sizes/m/in/photostream/
This post is part of the series: Commodities
This series clubs articles related to investing in commodities, including tips, techniques and market insight of various commodities.