Trading Volatile Markets - A Proven Volatility Trading Strategy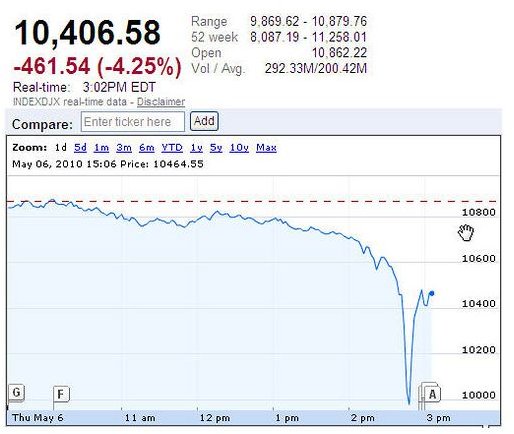 Market volatility is inevitable and unpredictable. While long-term trends and underlying fundaments may signal the overall direction of a market, it is nonetheless difficult to predict when a significant market-correction or rally will occur. Even if a trader develops a system that can accurately predict market volatility, getting the direction right is a 50:50 draw. Fortunately, there is a proven strategy to profit from market volatility.
Regardless of what is happening in the market, it is best to stick with a strategy that works, especially if the underlying market fundamentals have not changed. The challenge in profiting from volatile markets is not to find a new volatility trading strategy, but in finding a way to use the large price swings to make a working strategy even more profitable.
What Causes Volatility in the Markets?
Traders can't afford to be naïve though. There is no denying that fundamentals can cause prices to fall and stay down for an extended
period, or at least cause securities to behave in dramatic and unexpected ways. Sometimes the fundamentals (i.e. earnings reports and economic data) will indicate that a pullback or rally will be more sustained. When the economic data is particularly bad it may be best to sit on the sidelines.
Volatility may also be caused by company news, earnings reports, the utterances or recommendations of well-known analysts and rumors. While the timing of some events is known in advance (i.e. earnings reports), others may completely surprise the market. It is at times like these that investors may become irrational in their decision making while they try to make sense of new information. However, there are still ways to profit from volatile markets.
Trading Volatile Markets - Take Wind Fall Profits and Buy the Dips
Big rallies and market pullbacks can come quickly and unexpectedly. If you are trading on technical analysis, those windfall rallies are a good opportunity to book some profits. It is wise to take windfall profits, especially if the reason for the rally seems fleeting.
If, on the other hand, you are holding a stock for the long haul and the company has a strong balance sheet and strong earnings potential, you may consider looking for opportunities to add to your holdings of the stock. Short-term pullbacks can provide excellent buying opportunities if you are patient enough to wait on them. It can be nerve racking to buy when the market is falling. But this is the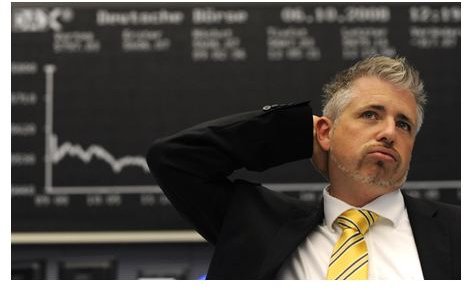 kind of bold endeavor that is required to make above average returns. The best time to buy is "when there is blood in the streets," Baron Rothchild is quoted as saying.
Any trader who is worth his salt knows that it's not wise to buy every stock that has pulled back, or is going down. There are reasons that stocks loose value, some are temporary while others are more permanent. The idea is to find a good security and do your due diligence to determine: what would constitute a bargain price and what is a fair amount to pay for the security. You will then wait for the stock to reach the fair share price to purchase some units or wait even longer if you think it will fall to a bargain price and purchase even more units.
Conclusion
While some traders will ignore market volatility, opting instead for the tried and true buy and hold strategy. Other, more experienced traders may seize an opportunity to capitalize on large price swings. The volatility trading strategy that these traders use is to buy more of their preferred security when the price dips and take windfall profits when the market hits new highs.
When the markets become pessimistic and fearful they have a tendency to undervalue all and sundry. It is at these times that some real deals can be found, but the trader has to wait for market volatility, or other market forces to present them with good entry points.
Image credits:
"Volatility trading strategy-stock market-pic" YoTuT
"How to Trade Volatile Markets-pic" artemuestra