Requirements to Invest in Forex for Other People Besides Financial Institutions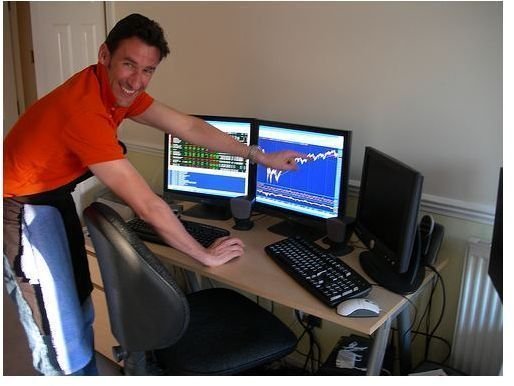 Forex Trading
Up until the 90s, Forex trading was an exclusive playground that was reserved for large banks and financial institutions, but today more brokers are lowering the requirements to invest in Forex for other people, such as the small day trader.
Assuming that you are investing in currency trading to make a profit and not merely to convert one currency to another, for the sake of doing business in a foreign country, you will need to open a currency trading account, get yourself a good computer, and have an Internet connection. However, the biggest hurdle for the person that is contemplating entering currency-trading market is finding a Forex broker whose requirements he or she can meet.
Who is the Best Forex Broker?
Finding a good Forex broker is the first requirement or step in launching your currency-trading career. There are many criteria you will need to consider when choosing the right broker; not least among them are the spreads they charge, the charting package they offer and their margin trading facility. The Forex brokers that are generally consider as being the top 10 are:
Deutsche Bank (DB FX)
IG Markets
FX Solutions
Alpari (UK) Ltd
Interbank FX
OANDA
Interactive Brokers
ThinkOrSwim
CMS Forex
MIG Investments
Requirements to Open a Forex Account
The minimum amount that is needed to open a Forex account can be as high as $5,000 or as low as $1. Don't let a high entry requirement fool you that a broker has superior service. Neither should you think that a broker that admits clients with as little as $1 provides inferior service. As a matter of fact, the minimum requirement to open an account with some of the best brokers is well under the $500 mark, with some brokers allowing clients to open an account with any amount they choose.
They often lower the entry requirement because serious Forex trading requires a fair amount of money to be considered worthwhile. As a result, those who open accounts will small amounts usually add to their trading capital over time. Besides the minimum amount to open the trading account, the broker may require a taxpayer number and a faxed copy of a valid ID.
Basic Requirements to Trade the Currency Market
How profitable the new trader is will depend on how much he or she invests in training and practicing. There is a lot that the new trader can learn from training manuals and CDs but these can be very expensive. As an alternative to expensive courses, resources such as Fxstreet.com and DailyFX can be used to learn the basics and a few advanced strategies as well. Regardless of whether the new trader decides to purchase training material or go the self-study route, learning the basic chart patterns, and technical and fundamental techniques is a basic requirement to invest in the Forex market.
Conclusion
The requirements to trade the Forex market aren't onerous. In fact, traders can usually enter the market with as little as $1 a little enthusiasm. Of course what the trader does with the trading account will depend on how much practice, study and preparation that is put into learning the trading ropes.
Image credit: Flickr/Lars Plougmann