Best Stocks for Deflation - Why Defensive Stocks Are Not Enough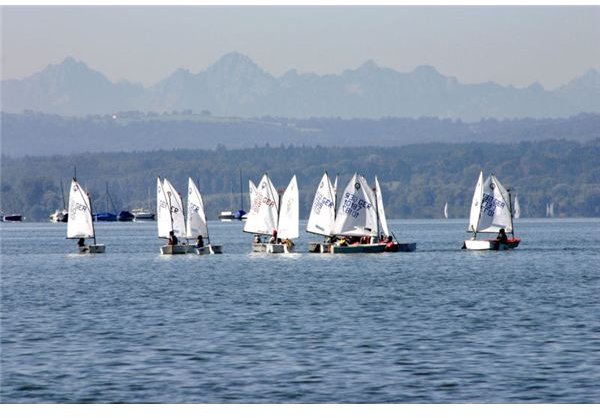 How Deflation Sinks the Market
To understand why it is so hard to pick the best stocks for deflation, you need to picture stocks as sailboats floating on the economic sea. A favorite saying in the investing world is that a rising tide floats all boats. The opposite is also true that a receding tide lowers all boats. Deflation in which the price of goods and wages decline and also disinflation in which the rate of inflation slows can sink the economy and stocks by crushing consumer demand. It seems counter-intuitive at first, but as prices decline consumers expectations are altered and they become more wary of making purchases because they believe that prices will continue to fall. Even with staple goods, consumers become accustomed to lower prices, creating strong headwinds for sellers to raise prices. The downward spiral continues as lower demand washes away business profits and companies turn defensive by laying off workers or reducing salaries in order to cut costs and remain competitive in the lower demand environment. Depressed wages and concerns about job losses renew the fears of consumers who remain on the sidelines as passive buyers. This receding tide not only depresses the economy but it also takes most stocks along for the downward ride.
Investment Rules During Deflation
As an investor in a deflationary or slowing inflation environment, you need to follow the lead of the consumer and preserve capital. Except for buying a few stocks from the list of the best stocks for deflation, the best advice is to lighten your portfolio, hoard cash, and wait until the leading economic indicators signal improved conditions and growth. In many ways, this strategy is designed to mirror the behavior of consumers by deferring purchases of securities until stocks become cheaper. Here are some investment rules and strategies to follow when signs of deflation appear.
Jump the Ship Strategies:
Sell or avoid commodity producers such as miners, agricultural producers, oil services companies, and raw material suppliers, who will feel the full impact of the fury of the gale pushing commodities downward.
Enjoy the short-term bounce, but get out if the storm gets worse, from industries that benefit from lower commodity prices. For example, home builders benefit from lower costs for lumber or copper. However, does it matter if you can build a cheaper home, if the consumer is not knocking at the door to buy the house? The same logic applies for airline companies that initially benefit from lower fuel costs, but suffer as the ripple effect of deflation keeps business travelers and vacationers grounded.
Abandon stocks that are indirectly connected to commodity stocks that will also take the brunt of the storm. For instance, fertilizer companies such as Mosaic and Potash will be disproportionally impacted from agricultural pullbacks as farmers trim their expenses.
Be cautious of the traditional, defensive stocks (utilities, health care and consumer staples) which seem attractive, but may only be fillers in an average portfolio.
Become tightfisted like the consumer and lighten up on discretionary and luxury retailers, unless these merchants offer merchandise with lower price points. Coach is a great example of a company that reinvented itself in the midst of the recent recession by opening a new line of lowered price merchandise that offered value and quality.
Test the Waters Strategies:
Test the waters with stocks with pricing power and strong balance sheets such as Johnson & Johnson, Microsoft, and PepsiCo. These and other cash cows will be in a better position to weather the perfect storm where deflation couples with the loss of purchasing power of consumers when wages tumble.
Join the ranks of the new consumer and look for bargains in discount store stocks. Stocks containing the word "dollar" in their name are good places to start.
Find stocks of companies who make the product everyone can't live without. Recognize that certain trends such as the mobile life cannot be stopped even by deflation and worries over the economy. The best example in recent years are the must-have gadgets from Apple, including the iPod, iPhone, and the newly launched iPad.
Remember to reverse these strategies when the tide changes because the giants that fell the faster will rebound the strongest with commodities leading the way.
Deflation Stocks that Shine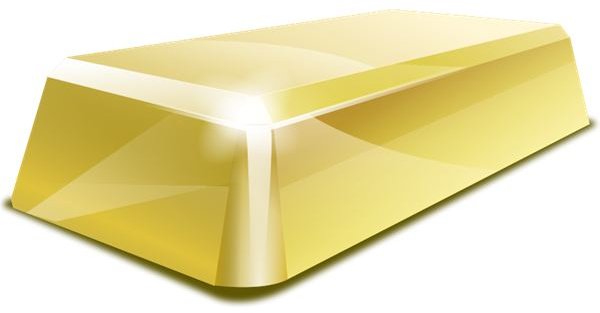 To find the best stocks for deflation, look at the past winners from the recent recession to see why these stocks shined above the rest and you will have your strategy for picking deflation-proof stocks.
Gold Producers. Although technically gold is a commodity, it follows different rules. Gold, enjoys a coveted status because it is a currency hedge against deflation and inflation. Pure plays on gold mining stocks include Newmont Mining, Barricks Gold, and Goldcorp.
Discount Retailers. Any stock with dollar in its name has a better chance to add dollars to your portfolio. In 2008, during the meltdown of economy, the number one performer on the S & P was Dollar Tree which realized a 38% gain for the year. Other discounters, including Dollar General and Walmart, are good plays for capturing the wave of consumer frugality.
Do-it-Yourself Stocks. One of the few winners in 2008 was auto parts seller AutoZone, which offered continued value to consumers trying to save money by becoming their own mechanic.
Select Biopharmaceutical Companies. While health care stocks have been somewhat immune to the ill-effects of a depressed economy only a few pharma companies such as Celgene and Gilead were true outperformers in 2008. Look for companies with a strong pipeline of drugs that have been recently approved or are in late stage clinical trials.
For other ideas on investing for deflation, this article is worth a read as it offers additional advice on how investors can weather deflation through fixed income investments
References and Image Credits:
Barr, Alistair. "The Spiral: Lingering deflation may spell disaster for stocks - MarketWatch." MarketWatch - Stock Market Quotes, Business News, Financial News. https://www.marketwatch.com/story/the-spiral-lingering-deflation-may-spell (accessed May 19, 2010).
S&P 500 Best And Worst Performing Stocks in 2008 | Transworld Business « Transworld Business." Transworld Business | Leading Action Sports and Board Sports News & Information « Transworld Business. https://business.transworld.net/12446/features/sp-500-best-and-worst-performing-stocks-in-2008/ (accessed May 19, 2010).
I****mage Credits:
Ammersee-Sailboards by Nino Barbieri at Wikimedia Commons: https://upload.wikimedia.org/wikipedia/commons/e/e3/-_Ammersee_-_Sailboats_-.jpg
Gold Bar by hrum at Open Clip Art Library: https://www.openclipart.org/people/hrum/hrum_gold.svg