Why Summertime Forex Market is Slow - Trading Tips and Strategies to Survive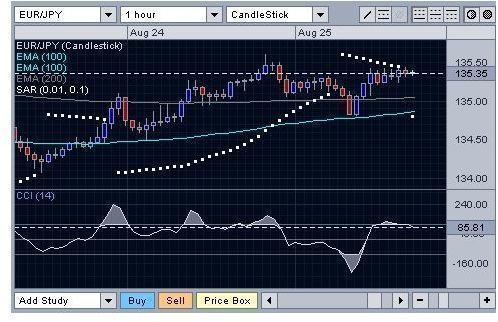 Summer brings scenes of water frolicking and sun-bathing. That's good news if you have the money and the time to take that much needed vacation, but if you're stuck behind your computer screen this summer trying to make some money, you might be concerned as to why summertime forex market is slow.
Reasons for Slow Summertime Forex Market
The nature of the forex market is to remain relatively flat in the summer time. The reason why the forex market is slow at this time of the year is often attributable to low liquidity, sparse economic data releases and vacationing traders. This, they say, usually causes the market to trend and consolidate and in general remain reluctant to make major moves.
The lack of impetus usually causes the market to languish while it waits for a reason to get a move on. There is good evidence to suggest that the primary reason for the summer time slowdown is as a result of lots of people taking their vacation during July and August. It is not only the number of persons on vacation that causes the slowdown, but who those persons are.
Because large institutions create a large percentage of the trading volume that moves the market, the absence of employees causes a drop in liquidity and therefore trading activity. However, institutions will not leave their trading desks un-staffed; even though the individuals who are left on call usually don't have the authority, clout or resources to enter large market moving trades.
For years the summer doldrums were observed in the months of July and August, but in more recent times it has been confined to August. The effect on the market is demonstrated in many different ways. For example, trends tend to be shorter and less explosive, and trade signals, such as chart patterns, will give a higher percentage of false signals.
Breakouts in Slow Summertime Markets
Low volumes or liquidity can cause the market to behave in a rather unpredictable manner. Which often means that relatively small trades can easily cause big moves in the exchange rates. One thing you will want to watch for this summer are false breakouts. Usually, breakouts require huge volumes for them to follow through on the initial move but with low summer volumes the market will lack any conviction to move majestically.
Traders would do well to revise their trading targets (especially take profit levels) and the frequency with which they trade. Not that there won't be good trading opportunities, but traders must resolve to only take the highest quality trade signals or expose less trading equity.
Avoid Getting Burnt in Slow Summer Markets
Surviving the summertime forex market will take patience, a resolution to use smaller profit targets and perhaps a revision of trading strategies. Whatever you do, don't forget why summertime forex market is slow; it is because traders are away enjoying the summer. Perhaps it would suit you to take a vacation as well and return in September when trades are bigger and the profits are fatter.
Image: "Slow Summertime Forex Market" provided by the author. All rights reserved.