Global Cereal Market - An Overview of Cereal Stocks in Established and Emerging Markets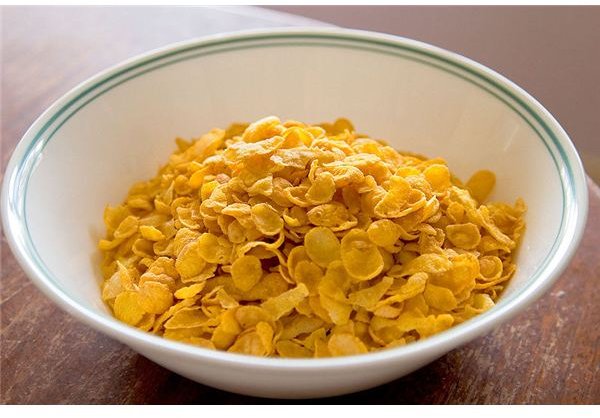 Output and Major Companies in the Global Cereal Market
The global cereal market is strongly dependent on the success of crop levels around the world, specifically, corn and grain production in the United States and Asia. Hot and dry weather conditions cause the crop output to decrease, resulting in larger shortages for the cereal producers of the world. During the middle of the 2000s, cereal production was roughly 1,984 million tonnes worldwide. It is estimated that by the end of the decade, output reached well over 2,000 million tonnes, approximately an increase of 11.3 percent. Prices for the product used in cereal production rely heavily on the brokerage of grains such as oats, wheat, rice, corn and barley. These grains are highly-controlled in the major markets around the world, helping to prevent fluctuations in cereal costs.
The total value of worldwide cereal sales as of 2008 was $24.5 billion. According to analysts, it is estimated to grow by roughly 17.1 percent by 2013, reaching a total value of $28.7 billion. The most popular product on the global market are ready-to-eat cereals sold in boxes or bags, responsible for 87.8 percent of the industry's revenue.
The most successful companies in the world for cereal production are General Mills, Kellogg and Nestle. While Kellogg controls the majority of market share around the world, an estimated 38.5 percent worldwide, General Mills and Nestle joined together to form Cereal Partners Worldwide, leveraging General Mills market share in the Americas with Nestle's control of the Eurasian market. The Americas lead the global cereal market, claiming 64.9 percent of market share, with the majority of sales stemming from supermarket distribution. This accounts for 77.5 percent of all sales.
Cereal Stocks in Emerging Markets
According to the consumer analyst Euromonitor, the global cereal market is missing its opportunity to take advantage of the emerging markets of Russia and China in regards to its product lines. As the cereal producers and distributors of the world struggle to gain larger market shares and increase profitability, they are not utilizing the large demand in either country.
As of 2007, the Chinese cereal market was $71 million, while the Russian market was $263 million, a far cry from global sales in the rest of the world. Per capita, this is extremely small in China. Euromonitor confirms, however, that General Mills and Nestle grew sales in the Russian market during the 2000s from 5.1 percent of share to 12.7 percent. This is far above the levels of rival Kellogg. Additionally, this is extremely high in regards to the children's cereal market, claiming roughly 60 percent of the market. The most popular brands in these emerging markets are Trix, Koko Krunch and Star.
References
"Cereal Makers Missing Emerging Market Boon" Bakery and Snacks: https://www.bakeryandsnacks.com/The-Big-Picture/Cereal-makers-missing-emerging-market-boon
"The International Market for Cereal" Market Research: https://www.marketresearch.com/product/display.asp?productid=1354238
Image Source
Cornflakes in Bowl. (Supplied by Fir0002 at Wikimedia Commons; GNU Free Documentation License; https://upload.wikimedia.org/wikipedia/commons/6/6a/Cornflakes_in_bowl.jpg)