UK Investments and Limitless Investment Opportunities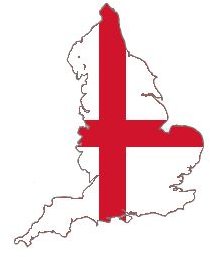 UK Investment Environment at a Glance
The UK is the second highest recipient of foreign direct investment (FDI) in the world and the first in Europe, holding 18.1% of all FDI in Europe and 8.1% worldwide. The UK is the second largest global investor in the world after the US.
The local capital market is large and diverse, and provides extensive investment opportunities for life insurers and pension funds.
In 2009, however, the UK market was still suffering from the global financial crisis. By the second half of 2008, the economy was in deep recession, and a year later this continued to be the case. In 2010 there is evidence to suggest that the UK is at last coming out of the recession. It has been suggested that this has been the most severe UK recession since the early 1980s and perhaps even since the 1930s.
The downturn in the UK mirrors that in the US, the euro area and Japan. Emerging markets have also been hit with Eastern Europe suffering particularly badly, and China and India seeing sharp slowdowns in their previous rapid growth rates.
This crisis has impacted upon the life and pensions markets in the UK, with single premium income in particular substantially reduced. House prices and house sales have fallen, and mortgages have become difficult to obtain. This affects life business, much of which is linked to mortgages in the form of protection cover or endowments.
Both self-administered pension funds and funds managed by life insurers invest in much the same way, selecting an investment profile that is appropriate for the pension scheme membership profile and any legal or regulatory requirements such as the scheme funding provisions of the Pensions Act 2004. Under these a defined benefit scheme is required to have "sufficient and appropriate" assets to cover technical provisions.
The Bond Market
The London Stock Exchange is one of the world's major centers for the issuing and listing of bonds. London is also one of the global centers for the listing of euro-bonds, debt instruments offered exclusively to institutional investors.
Issuers that choose to list their bonds in the UK fall into four categories:
Corporate issuers - companies from around the globe, including some of the UK and the world's most successful and best-known businesses
Governments and their agencies - the UK government is one of many national governments that now list debt instruments on the market
Local authorities
Multilateral institutions - bodies such as the World Bank and the European Investment Bank offer their debt instruments through a London listing.
The maturity of bonds listed on the market ranges from money markets debt (that is, commercial paper, maturing within a year) through to long-term bonds with maturities of 15 years or more. Undated bonds can also be listed: these pay interest in perpetuity.
Simple bonds include fixed rate, floating rate and zero coupon bonds. More structured instruments include asset-backed and index-linked bonds.
Domestic bonds are denominated in the issuer's local currency and offered to local investors. Foreign bonds are offered to investors outside the issuer's own country of registration and are denominated in the currency of the market where they are listed. Euro-bonds, marketed internationally, are issued outside the issuer's country of registration in a currency other than that of the market where they are listed.
There are in excess of 9,000 bonds listed on the LSE offering a wide range of maturities, interest rates and yields.
The financial crisis in the UK is affecting government bonds. The Debt Management Office (DMO), which has been responsible for government bond issuance since 1998, issued a record GBP 220bn (USD 321bn) of bonds during 2009 as the UK government attempted to pay for its bail out of the banking sector.
The DMO will now sell some of the longest-dated bonds through syndicates, where groups of investors are brought together, and mini-tenders, which will enable it to gage demand for the bonds more accurately. These methods will be in addition to the usual way of selling bonds through timetabled auctions.
In March 2009 an auction of long-dated bonds due to mature in 2049 failed when not enough investors came forward.
Direct Investments
Life companies face considerable competition from the savings markets. Unit trusts (mutual funds), investment trusts, Individual Savings Accounts (ISA), building societies and the Internet banks are all competing for funds. Many of the life companies are interwoven with some of these other financial organizations so business can be retained in circumstances such as maturity of life or pension policies.
Investment management firms are not exposed to the same sorts of risk as other institutions like banks, insurers and hedge funds.
This is because their clients - pension funds, retail investment funds, charities and so on continue to own the assets, which are held by a separate custodian or trustee, with the investment manager at arm's length. This has two immediate implications as described below.
First, the degree of "leverage" in the business is much less than in banking. Before the recent financial crisis, some investment banks had assets of 30 or 40 times their capital, financed by debt. A typical investment management firm, by contrast, will have a balance sheet much like that of an ordinary business, with much lower levels of debt, and so is not exposed to the sort of collapse that overtook companies such as Lehman Brothers.

Second, if something were to happen to the investment management firm, the clients' money is held separately, still owned by the investor and unaffected by what has happened to the firm. Again this is unlike banks where, in the event of a default, a statutory compensation structure requires to be implemented to ensure consumers are protected. This is currently being modified by the Banking Bill.
Customers' assets may be safe, but their value is subject to the ups and downs of the stock market. With the FTSE 100 index having fallen by about a third since its peak in the summer of 2007, many savers have seen significant losses in their pensions and their ISAs, and this has had an impact on new investments. In recent months the FTSE 100 index has shown a steady and pleasing recovery.
Investment funds have seen record net retail sales in 2009 according to statistics from the Investment Management Association (IMA).
The total investment fund sales for 2009 were higher than the total sales for 2000, the highest annual sales on record to date. Equity funds have taken over from bonds as the most popular in terms of net retail sales.
Another type of investment is through Open-Ended Investment Companies (OEICs), which are stock market-quoted collective investment schemes. Like investment trusts and unit trusts they invest in a variety of assets to generate a return for investors. They share certain similarities with both investment and unit trusts.
At the end of 2009 there were 85 companies offering OEICs with investments totaling GBP 213.4bn (USD 311.3bn).
Direct UK Investments - An Overview
According to Investment Funds UK the top five companies and their fund values in 2009 were:
Invesco Perpetual - GBP 24,100.0mn (USD 35,156.8mn)
FIL Investment Management Limited - GBP 17,864.5mn (USD 26,060.5mn)
Capita Financial Managers Limited - GBP 13,610.6mn (USD 19,855.0mn)
HBOS Investment Fund Managers Limited - GBP 13,119.2mn (USD 19,138.1mn)
M&G Securities Limited - GBP 12,457.8mn (USD 18,173.3mn)
The tax efficient Individual Savings Account (ISA) is a popular option and replaced the Personal Equity Plan (PEP) a couple of years ago. Income and gains are free of UK income and capital gains tax. The maximum investment in 2009-10 was GBP 7,200 (USD 10,503), with a maximum GBP 3,600 (USD 5,252) cash investment. From 6 October 2009 for those aged 50 and over, these limits increase to GBP10,200 (USD 14,880) and GBP 5,100 (USD 7,440) respectively. From 2010-11 these higher limits apply to all investors.
The money in an ISA can be invested in an OEIC.
In late 2009 there were 79 companies offering ISAs with investments totaling GBP 48.7bn (USD 71.0bn).
According to Investment Funds UK the top five companies and their values in 2009 were:
FIL Investment Management Limited GBP 4,918.6mn (USD 7,175.2mn)
Legal & General Unit Trust Managers Limited GBP 4,818.1mn (USD 7,028.6mn)
Invesco Perpetual GBP 4,311.0mn (USD 6,288.8mn)
HBOS Investment Fund Managers Limited GBP 4,308.7mn (USD 6,285.5mn)
Scottish Widows Unit Trust Managers GBP 4,126.9mn (USD 6,020.3mn)
The major direct investment undertaken by most of the UK population, however, is the purchase of private property. For some years now people have been purchasing properties in addition to their own homes, either on a buy-to-let basis or for renovation and resale. Property prices in the UK have been falling recently and mortgages have become much harder to get, and as a result the market has slowed considerably.
Overseas property investments also reached an all time high a year or so ago, especially in many Eastern European countries where property prices are low but expected to rise rapidly in view of increased tourism. This is not the case in places such as Spain, where investors have seen prices falls similar to those in the UK.
Now is the time to act to increase your UK investment portfolio by using the information in this article and seeking out more professional advice about the always interesting UK investments market.
References
UK investments - England