Strategies for Buying Wind Energy Stocks and Funds: Learn about Stocks Associated with Wind Power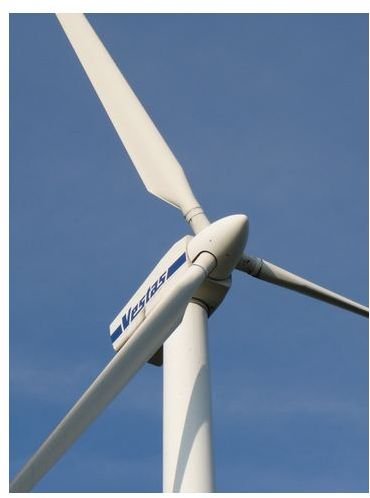 Are Your Investments Just Blowing in the Wind?
As with all investments during the recent recession, alternative energy, including wind energy stocks, suffered from a severe economic downdraft. While the broad market experienced a remarkable recovery in 2009 and 2010, returns in wind energy stocks continued to deteriorate. With these disappointed returns, wind energy investors have started to wonder whether they will ever again feel the wind at the backs and see profits from this alternative energy group.
The best news for wind energy investors is that this sector is still growing due to the continued support from federal tax credits for renewable energy in the United States and China's rapid investment in wind, which recently surpassed the United States as the world's largest wind energy market by installed capacity.
For investors buying wind energy stocks, the market offers several choices to seize opportunities at each turn of the supply chain. Investors can rotate their funds into industrial companies that design and construct wind turbines (Vestas Wind Systems), manufacture certain components such as gears (Broadwind Energy) or bearings (Kaydon Corp.), supply materials such as carbon fibers (Zoltek) or generate power for consumption (FPL Group).
The ultimate question for investors is how to pick the best companies in an emerging industry so that their investment does not end up just blowing in the wind.
Finding Wind Energy Stocks through ETFs and Mutual Funds
One of the best ways to find wind energy stocks is to begin investigating the largest holdings of the some of major mutual funds and ETFs that invest in the alternative energy sector. First Trust Global Wind Energy (FAN) and Power Shares Global Wind (PWND) are the two leading pure play wind ETFs. FAN invests at least 90% of its assets in common stocks or other equivalents that comprise the ISE Global Wind Energy index and PWND positions 90% of its assets in stocks or other equivalents to mirror the performance of the NASDAQ OMX Clean Edge Global Wind Energy index. Although there is considerable overlap in the holdings between these two funds, PWND's investment style is aligned closer with power generation and its holdings include a higher percentage of wind park operators while FAN focuses on companies that operate within the wind turbine supply chain.
As for mutual funds, the Calvert Global Alternative Fund offers diversification to potential investors because it buys across the full spectrum of green investments, but also gives investors significant wind energy exposure because its major holdings are heavily tilted toward wind energy stocks. For investors whose risk appetite is higher, the ETFs and mutual funds provide a short list of promising companies that deserve a closer look.
Top Holdings of Wind Energy Funds
From an examination of the top holdings of the three wind energy funds, the following three stocks emerge as stand out candidates for retail investors because they are the top holdings in at least two of the funds and also comprise a higher percentage of each fund's assets.
Vestas Wind Systems (VWS), a Danish company, engages in the development, manufacture, sale, and maintenance of wind technology. The company has attained a favored status and is overweighted in each of the fund's portfolios, currently comprising 11.51% of PWND, 7.54% of FAN, and 3.71% of CGACX.

EDP Renováveis (EDPR:EN:Lisbon), is headquartered in Spain and is the third largest wind energy company. This wind turbine producer is favorite among the wind ETFs comprising 10.03% of PWND and 7.67% of FAN and 3.82% of CGACX. Shares of EDP Renováveis are available on the NYSE Euronext Lisbon market.

Iiberdrola Renovables (IBR: BC) is another Spain-based company primarily engaged in the development, construction, operation and exploitation of power plants that use renewable energy sources, as well as the sale of electric energy. This company is heavily weighted in the portfolios of the three wind-centric funds (10.79% in PWND, 7.58% in FAN, and 5.2% in CGACX).
One precautionary note for investors: many wind energy companies are sold over-the-counter (commonly known as penny stocks) or on foreign exchanges. Trading in these companies is currently light which can create a strong headwind for investors who need to liquidate these positions quickly from their portfolios. This is why investing in either ETFs or mutual funds offer investors a better way to enter the wind energy sector without the risk of buying an individual stock in an emerging and volatile sector.
References and Image Credit
CGACX: Summary for CALVERT GLOBAL ALTERNATIVE ENER- Yahoo! Finance. (n.d.). Yahoo! Finance - Business Finance, Stock Market, Quotes, News. Retrieved March 6, 2011, from https://finance.yahoo.com/q?s=CGACX&ql=1
FAN Profile | First Trust ISE Global Wind Ene Stock - Yahoo! Finance. (n.d.). Yahoo! Finance - Business Finance, Stock Market, Quotes, News. Retrieved March 6, 2011, from https://finance.yahoo.com/q/pr?s=FAN+Profile
Modern Power Systems. (n.d.). Modern Power Systems. Retrieved March 5, 2011, from https://www.modernpowersystems.com/story.asp?sectioncode=131&storyCode=2058965
PWND: Summary for PowerShares Global Wind Energy - Yahoo! Finance. (n.d.). Yahoo! Finance - Business Finance, Stock Market, Quotes, News. Retrieved March 6, 2011, from https://finance.yahoo.com/q?s=Pwnd&ql=1
Image Credit: Wikimedia Commons (released into the public domain)
This post is part of the series: Environmental Stocks
If you are interested in learning more about environmental stocks, such as green investments, wind energy, or organic foods then find your answers here.