Learn the Best Green Investments for Environmental Stocks, Mutual Finds, and ETFs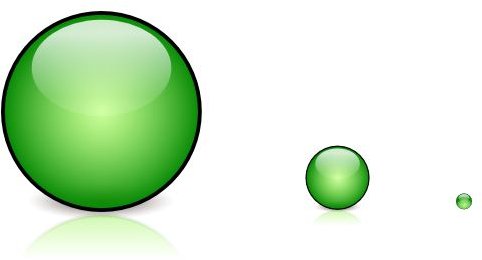 The Different Shades of Green Investing
To become successful in green investing, a person needs to analyze and digest a vast amount of information about the development of competing emerging clean technologies and their chances for success in dethroning fossil fuel as the king of the energy sources.
What makes green investing more challenging than conventional investing is that there are many different shades of green. For some people, green investing is synonymous with investing in renewable energy such as solar, wind, natural gas, biofuels, biomass, geothermal, and ocean power, while for others green investing means entrusting their funds to companies that have the best environmental practices regardless of the industry. Moreover, some investors equate green investing with socially responsible investing (SRI) which not only looks for eco-friendly companies but also weeds out businesses because they promote certain vices (drinking, gambling, or smoking) or have been connected with unfair labor and human rights practices.
Prospective green investors need to read closely a green fund's prospectus or a stock's annual filings to see that the company's activities or fund's holdings align with the investor's personal definition of green. A second practical challenge for the green investor is locating the financial information to make informed choices. Because of the blending of green technologies within traditional industries, most of the popular financial websites do not carry a preset or customized stock screen with a separate filter for green or alternative energy stocks. To fill this void, green investors have had to turn to esoteric websites such as altenergystocks.com or thegreeninvestor.com for industry news, investing ideas, and a current list of the green investment choices.
The Best Green Investment Opportunities
The key to finding the best green investment opportunities is to understand the strengths and limitations of alternative energy sources to determine which renewable energy is the best. Currently, wind energy has made the most headway in gaining the respect of financial analysts because it is the most cost effective alternative to gas and coal power generation. As for solar companies, the sun will begin to shine on these stocks only when they reach grid parity with conventional central power plants. Grid parity is considered to be 8 to 10 cents per kilowatt-hour and is a necessary milestone for the sustainability of solar companies. So far solar companies have been given time to develop and grow through government tax credit and subsidies which have sought to create a bridge for consumer demand until grid parity is reached.
For the stock savvy, there are a number of pure-plays to take advantage of cutting edge green companies which are traded on the major stock exchanges. These include startups that are developing new methods for creating cleaner fuels and traditional large cap companies that are expanding their businesses to include environmentally friendly products, such as Johnson Controls expansion into lithium ion batteries for inclusion in hybrid cars and Exxon Mobile branching out into cleaner natural gas with their recent acquisition of XTO.
Green investing can also be achieved through exchange-traded funds (ETFs), which mimic the stock indexes made up of green companies. Investors can choose several sector specific plays, including the Clayborn/MAC Global Solar Index ETF (TAN) or the Powershares Global Wind Energy ETF (PWND). For a more diversified portfolio, investors can buy a basket of green stocks through clean energy ETFs such as the Powershares Global Clean Energy ETF (PBD) or the iShares Global Clean Energy Index ETF (ICLN), which hold businesses that are engaged in the advancement of clean energy and conservation.
For a more managed approach to green investing, mutual funds offer novice investors an opportunity to get their feet wet into emerging energy sources and conservation initiatives. The Winslow Green Growth Fund (WGGFX) and the Calvert Global Alternative Energy Fund (CGACX) are two well-known funds in this category. Like traditional investors, green investors should also evaluate a fund's performance and rating from an independent source such as Morningstar,
The Best Green Investing Advice
A savvy green investor is a person who has acquired an acumen for separately the green hype from the reality of an investment's sustained profitability by paying attention to grid parity, potential revenue growth, and realized profit margins, Green Investors who continue to follow these solid principles of investing will profit the most by separating the wheat from chaff to add the best green investments to their portfolios.
Exchange-traded Funds: https://www.altenergystocks.com/comm/content/etfs/
This post is part of the series: Environmental Stocks
If you are interested in learning more about environmental stocks, such as green investments, wind energy, or organic foods then find your answers here.