Best Free Online Stock Screeners for Picking the Right Stocks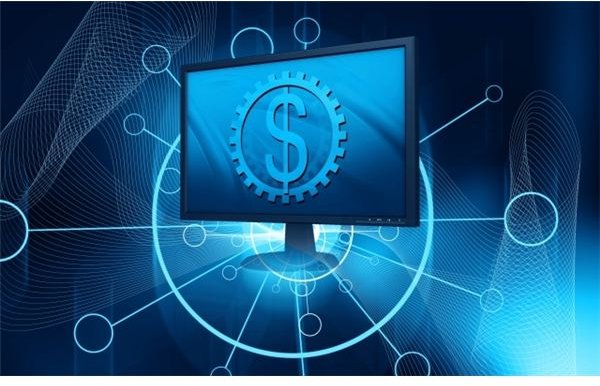 Every Investor's Goal: Picking the Right Stocks
One truism of investing is that success depends upon buying and selling the right stocks at the right time. A stock screener can help in selecting stocks to match a particular investment strategy. Preset stock screeners can even take the guess work out of trying to figure out the ranges for the alphabet soup of criteria, i.e, EPS, P/E, PEG, ROE, enabling investors to choose an appropriate investment strategy while letting the pros fill in the particulars.
Basic Stock Screeners
Many established financial websites, including CNBC, MSN Money, NASDAQ, Yahoo, and Zacks, offer free basic preset or predefined stock screeners to visitors of their websites without requiring them to register. The most common preset screeners focus on finding stocks that are:
Value Plays - lower price to earnings (P/E) or price to sales (P/S) ratios relative to their peers.
Growth Stocks - high estimated growth in revenue or sales for the current year or over the next five years.
Dogs - paying out the highest dividends in a stock index which is a sign of the stock's under-appreciation. The classic dog belongs to the Dow 30, but new stock screeners will locate dogs in the S&P.
Contrarians - suffering from out of favor status with strong balance sheets and lower price to earnings than others in their industry.
Momentum Riders - reaching new 52-week highs or attaining large price percentage gains from the previous day's close.
Sample Offerings from Free Online Stock Screeners
Several of the free financial websites expand on the basic investment strategies to bring more choices for investors.
CNBC offers a mixture of strategies for locating bargain and "best of breed" companies respectively with:
Dogs of the S&P digging up companies with dividends greater than 3% with a market cap greater than $10 billion

Solid Stocks Solid Companies highlighting companies belonging to the S&P with dividends yielding greater than or equal to 2%, market caps greater than $10 billion, price to earnings greater than or equal to 30, and return on equity greater than or equal to 15.
MSN Money hosts over 30 technical and fundamental stock screeners on their website. Some of their unique gems include:
Righteous Rockets which selects "companies that appear undervalued, are profitable and have relatively low debt – making them 'righteous' – but that are also fast growing and have begun to see significant stock price appreciation – making them 'rockets.'"

Institutional Ownership Up Last Month which includes stocks whose ownership by professional investors has increased based on SEC filings made in the past month. The list filters out micro cap stocks and those trading below $3.
NASDAQ matches investors with an investment strategy based upon some of the best-known investors, including David Dreman, Kenneth Fisher, and Martin Zweig among others as presented in the book:The Guru Investor by John P. Reese and Jack M. Forehand. The Guru stock screener returns a list of stocks based upon the level of interest (strong or some or strong) indicated by the user for one or more of the guru investment styles.
The Big Money features a SRI (socially responsible investing) screener which ranks 500 major American public companies according to their positions on green, labor and human rights, non-military, no vice, and gays and lesbians.
Yahoo Finance offers a couple of screeners geared to find companies poised to give investors an extra boost to their returns.
Strong Forecasted Growth leads investors towards companies with earnings growth estimates for this year of at least 50% and for the next five years of at least 30%.

Large, Growing, and Cheap returns results with market capitalization greater than or equal to $5 billion, earnings growth estimates of 20 or more percent for this year, price to earnings ratios less than or equal to 20, and price to sales ratios less than or equal to 1.3
Zack's earnings and margin stock screener focuses on stocks with positive earnings growth, net margins above 0, a Zack's ranking equal to a strong buy or buy and an average broker rating equal to a strong buy.
Online stock charts can provide basic graphical screening.
Use Stock Screeners With Caution
Stock screeners are another tool in an investor's treasure trove to help narrow the field of stocks, but these filters can't replace an investor's full scrutiny before making an investment. If you rely too much on a preset stock screener, you may find your stocks in MSN Money's stock screener for This Year's Losers instead of where you should be in This Year's Winners.
Image Credit: renjith krishnan / FreeDigitalPhotos.net