Tokyo Stock Exchange - Nikkei 225 Index and Other Interesting Facts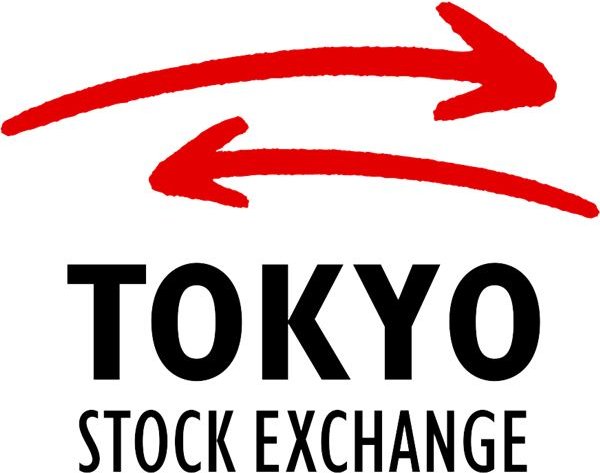 Overview
As it was said in Tokyo Stock Exchange Part One article, the history of trading in Tokyo goes back to 1878. Since 1999 the trading procedure is completely automated - Tokyo SE was the first to achieve that in the world! It is the major Stock Exchange in the Asia-Pacific region, influencing most of the neighbouring markets. Over 2400 companies are listed in Tokyo SE, with a combined capital of over 4,300 billion dollars. The main stock index, which calculation is based on the 1700 largest companies, is called Nikkei 225.
The Nikkei 225
The index for the Tokyo Stock Exchange is called the Nikkei 225. Since 1950 it has been calculated daily by the Nihon Keizai Shimbun newspaper. It is a price-weighted average of over 1,700 stocks. It is for the most part a Japanese version of the Dow Jones Industrial Average in the U.S. The Nikkei average hit its highest point on December 29, 1989, reaching 38,957.44 and then closing at a slightly lower 39,915.87. Another commonly used index in Japan is the TOPIX index.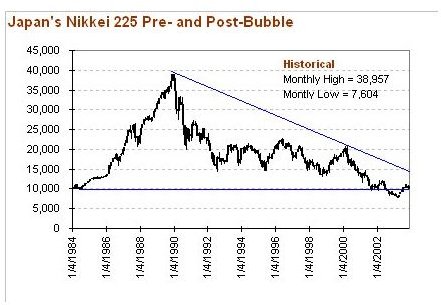 The Future
Cross-border alliances are becoming more practical and useful throughout the world due to the global nature of today's business interactions. For example, the London Stock Exchange and the Tokyo Stock Exchange are sharing technology and developing jointly traded products. Additionally, the Tokyo Stock Exchange recently paid the equivalent of US $304 million for five percent of the Singapore Exchange, representing The Tokyo exchange's first investment in an overseas exchange. The Tokyo Stock Exchange became the Singapore Exchange's second-largest shareholder after buying the stake. Because the Singapore Exchange is considered to be a rising star in the Asia-Pacific region, Japan elected to step in to strengthen itself as international competition heats up.
Strict Regulations
In the meantime, the head of the Tokyo Stock Exchange, Atsushi Saito has recently criticized efforts by other countries, notably the U.S. and the U.K. to prop up ailing world markets with massive bailouts and greater regulation, believing the problems to be the result of systemic abuses rather than flaws in the free market system itself. No doubt the Tokyo exchange will continue its role as one of the leaders in the global economy of the 21st century.
References
https://www.tse.or.jp/english/
https://www.britannica.com/EBchecked/topic/598493/Tokyo-Stock-Exchange
https://www.sandpworld.wallst.com/markets/exchange/exchange.asp?capIQId=46&exchange=The+Tokyo+Stock+Exchange
https://www.youtube.com/watch?v=92FQA6loopY
https://www.latimes.com/business/nationworld/wire/sns-ap-as-japan-tokyo-stock-exchange,0,7511735.story
https://www.msnbc.msn.com/id/10299722/ns/business-personal_finance/