TIPS - Safe Inflation Bonds for Investors to Protect Principal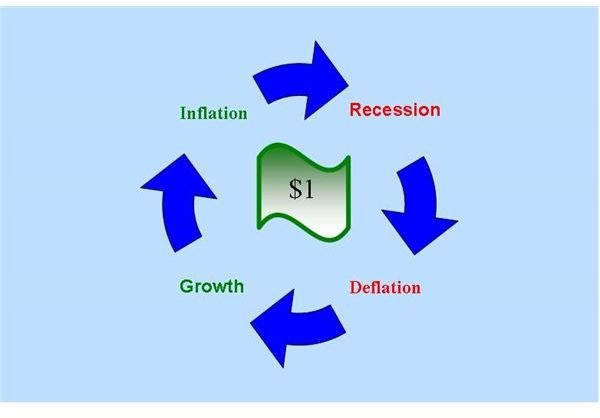 Safe Investing is the New Norm
Investors who suffered heart wrenching losses in 2008 and 2009 fled to the safety of short term treasury bills to preserve capital at all costs. The need to preserve principal was so intense that in December 2008, investors bid the 3-month treasury bills into negative territory for the first time ever. Now investors have another concern on the horizon, with financial pundits foretelling the coming of inflation and some seeing the real possibility of hyperinflation sometime in our future. Economic scholars are now worried that the unprecedented government spending used to fund the stimulus plan, health care reform, other entitlement programs, and the continued military presence in Iraq and Afghanistan will lead to the devaluation of the dollar, spiraling inflation, and higher interest rates. Investors who continue to seek a safe investment and capital preservation under these conditions should consider adding Treasury Inflation-Protected Securities (TIPS) to their portfolios in 2010.
What are TIPS?
As United States government bonds, TIPS offer a safe investment to conservative investors because the are backed by the full, faith and credit of the United States and benefit from the dollar having reserve currency status. TIPS also offer security and protection against the erosion of the relative value of the investment over time from inflation. TIPS are structured to adjust the principal whenever there is a change in inflation as measured by the Bureau of Labor Statistics' Consumer Price Index for Urban Consumers (CPI -U) .
During times of inflation and deflation, the principal is adjusted upwards or downwards accordingly. The CPI index ratios for each bond sold can be found in the monthly tables published by the the United States Treasury. The CPI ratio is used to adjust the principal, which in turn is used to determine the amount of interest which is paid during the bond's life. Interest is paid semiannually and is determined by the following formula:
Interest Payment = Fixed Interest Rate at the Time of Purchase/2 x CPI Index Ratio for Month and Date of Interest Payment x Investment Amount
When to Buy TIPS
TIPS are sold with different maturities throughout the year on a regular schedule. Each security has an initial offering month and then reoffered six months later when the security is sold again with the same maturity date, interest rate, and interest payment dates as the original security. What will change is the issue date and the price which depends on market conditions and the expectation of inflation. The current periodic schedule provides opportunities in each quarter to buy TIPS directly from the government as follows:
5-year TIPS are initially offered in April and reopened in October.
10-year TIPS are initially offered in January and April and reopened in July and October, respectively.
30-year TIPS are initially offered in February and reopened in August.
The cheapest and safest way to buy TIPS is through Treasury Direct online. TIPS can be purchased in $100 increments, which is another incentive for conservative and small investors to gradually expand their investments beyond cash holdings. You can also purchase TIPS through banks and brokers or invest in ETFs, such as iShares Barclays TIPS Bond ETF (TIP) or in inflation-indexed mutual funds, such as Vanguard Inflation-Protected Securities Fund Investors Shares (VIPSX) and Pimco Real Return Fund (PRRDX). These options are good if you want to keep your investments centralized for record-keeping purposes with your broker or you want to wrap your investments into an IRA or 401K for tax purposes.
The optimal time to buy TIPS aggressively is before the market has priced in the expectations of inflation or hyperinflation. The TIPS spread (the difference in interest rate between a conventional U.S. interest bond and a U.S.TIPS bond of the same maturity) indicates the market's expectation of inflation. A widening spread is a sign that expectations of inflation are increasing and may be a good signal to investors to buy TIPS. However, the market is not perfect and predicting when inflation will ramp up is not an exact science. The best strategy for investors seeking protection against future inflation is simply to begin to build a position in TIPS inflation bonds while expectations are still tepid. TIPS may not be the hot stock tip investors are looking for, but they offer an opportunity to take advantage on a safe bet that inflation will catch up with the economy sooner or later.
Resources
"Individual - Treasury Inflation-Protected Securities (TIPS)." TreasuryDirect. https://www.treasurydirect.gov/indiv/products/prod_tips_glance.htm. (accessed April 11, 2010).
"Monitoring Inflation with TIPS Spreads" Learning Markets. https://www.learningmarkets.com/Stocks-Intermarket/200906021299/monitoring-inflation-with-the-tips-spread.html (accessed April 11, 2010).