Toronto Stock Exchange History Understanding About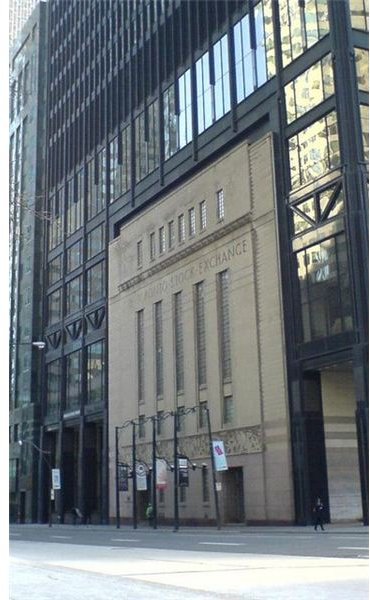 Introduction to the Toronto Stock Exchange
The Toronto Stock Exchange (abbreviated TMX after its parent company) is the third largest stock exchange in North America, behind the New York Stock Exchange and the Nasdaq. Worldwide, it is the 8th largest stock exchange based on total value of market capitalization. It is the largest stock exchange in Canada and is home to the largest commercial banks in Canada: Toronto-Dominion Bank, Royal Bank of Canada, Bank of Nova Scotia, Bank of Montreal, and CIBC. In addition to trading conventional securities, it lists various exchange traded funds, income trusts, investment funds, and split share corporations. It now has around 4,000 companies listed, with total market capitalization of over $2 trillion.
History
Then abbreviated TSE, the exchange opened in Toronto's Masonic Hall in 1861 with 18 stocks listed. The Association of Brokers that created the TSE formed in 1852, but no official records of the Association's business practices have survived. The Legislative Assembly of Ontario formally incorporated the exchange in 1878.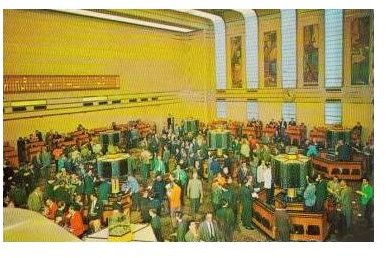 The TSE thrived, increasing in size steadily except for one brief period in 1914. For three months that year the exchange shut down out of fear for a financial panic because of the onset of World War I. It took another leap in size in 1934 when it merged with the Standard Stock and Mining Exchange, its biggest competitor.
Throughout the twentieth century, the TSE has been eager to embrace technological innovations in the world of stock trading. For example, it introduced the Computer Assisted Trading System (CATS) in 1977, which was one of the first automated trading systems. In 1997, it switched from fractional trading to decimal trading, and in 1997, it closed its trading floor, making the transition to electronic trading.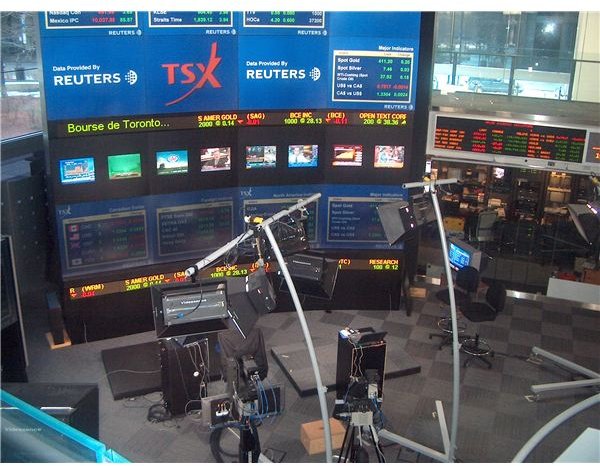 In 2008, a TSX (as it had been abbreviated since 2001) held a shareholders' meeting and officially changed the name to TMX Group Inc. This was because of a realignment culminating in TSX's acquisition in late 2007 of the Montreal Exchange for (C) $1.31 billion.
Types of Trades
Monday through Friday from 9:30 a.m. to 4:00 p.m. Eastern Time (with the exception of stock market holidays), TMX takes its place as the world leader in trading in the mining, oil and gas sector. More mining, oil and gas companies are listed on the Toronto Stock Exchange than any other exchange. Today there are over 400 such companies listed, with a total market capitalization of over $500 billion.
Toronto Stock Exchange and TSX Venture Exchange have trading hours of 9:30 a.m. to 4:00 p.m. ET, Monday to Friday, with the exception of the stock market holidays listed below. There is also an extended session on Toronto Stock Exchange for Participating Organizations from 4:15 to 5:00 p.m. ET each trading day.
Trading Regulations
The Toronto Stock Exchange uses a third party to conduct market surveillance and to oversee compliance with trading rules of companies listed on the exchange. Investment Industry Regulatory Organization of Canada (IIROC) is the nonprofit organization that monitors trading on the Toronto Stock Exchange. The IIROC uses real-time surveillance systems to ensure that transactions are done in compliance with market integrity rules. The rules, plus announcements of halts, resumptions, and other services can be found on the IIROC's website at www.iiroc.ca.
Summary
The Toronto Stock Exchange is one of the largest in the world. It has been around in one form or another for a century and a half, and is currently the world leader in trading mining, oil and gas stocks. The Toronto Stock Exchange has been a world leader in adopting technological advancements like the conversion to electronic trading and decimal rather than fractional trading. It relies on an independent third party to ensure that the companies listed are traded fairly and in compliance with all rules. The exchange provides access to liquidity, public equity, and market exposure for the nearly 4,000 companies it lists and also offers investors a well-regulated market in which to trade.
References
https://www.iiroc.ca/English/Pages/home.aspx
https://www.britannica.com/EBchecked/topic/600009/Toronto-Stock-Exchange