Learn How to Invest in Precious Metals: Begin Silver Investing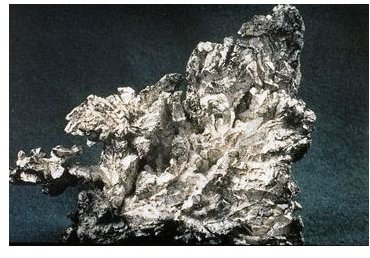 As a precious metal, silver has been a valuable investment for over four thousand years. It is considered by many to be a form of money, despite the fact that is no longer legal tender in the United States.
Exchange-Traded Funds
One of the quickest and easiest way to become familiar with silver prices without having to actually store bars of silver is to invest in exchange-traded funds. These represent a variety of different securities in which a person basically invests in the stocks of companies that are involved in the silver industry in areas such as mining.
iShares Silver Trust (SLV) was launched in April 2006 and trades on the New York Stock Exchange. (iShares also offers investments in gold via Gold ETF.) PowerShares DB Silver (DBS) trades on the New York Stock Exchange Amex Equitties and deals with the futures market for delivery of physical silver. The Central Fund of Canada (CEF) trades on both the Toronto Stock Exchange and the New York Stock Exchange and holds 45 percent of its investments in silver. Both the ETFS Silver (SLVR) and ETFS Physical Silver (PHAG) funds trade on the London Stock Exchange. The first tracks the silver sub-index and the latter is backed by actual silver bullion.
Silver Certificates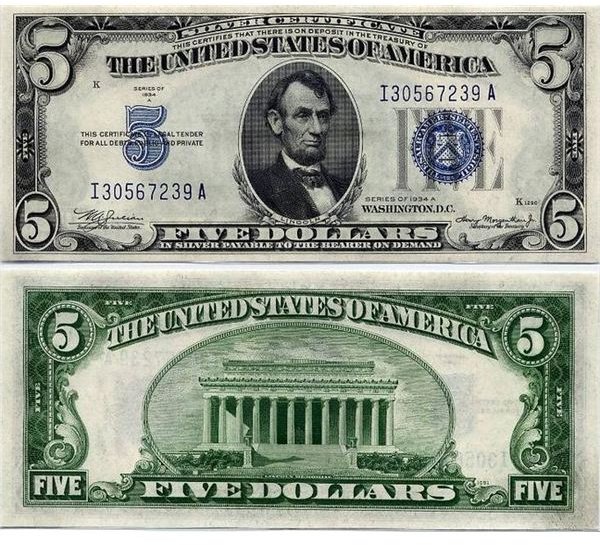 One can purchase silver certificates in lieu of either securities or actual silver. These certificates of ownership give investors the option buy and sell silver without having the problems of storing physical silver. The government guarantees silver certificates through the Perth Mint Certificate Program (PMCP).
In the past, the U.S. government issued silver certificates in the form of dollar denominations. These allowed the bearer to be payed one silver dollar upon demand, however, they have been discontinued by the government and can no longer be redeemed.
Coins and Rounds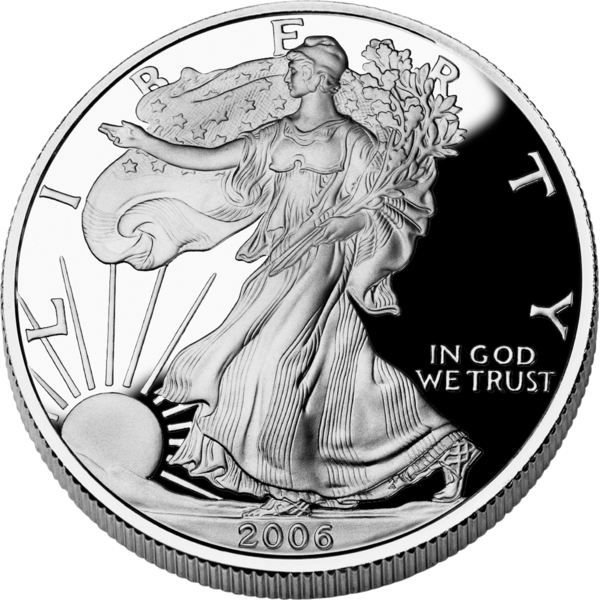 Silver coins are one of the most popular ways of purchasing silver. These are minted by a variety of countries and organizations in either a fine silver or junk silver form. Fine silver coins such as the Austrian Silver Vienna Philharmonic or the American Silver Eagle are .999 fine silver and weigh one troy ounce. Junk silver are older coins which have no collectors value, but contain 90 percent silver. These include all U.S. half dollars, dimes and quarters made in 1964 and earlier.
Silver Bars
Silver bullion is also available in bars. A variety of sizes area available in this format. The most popular are 1000 troy ounce bars which weigh 68 pounds. 100 troy ounce and 10 troy ounce bars are also very common. The bonus of silver bars is that, unlike gold, they are much more affordable and can be realistically purchased and housed either in a home safe or bank. The countries of Switzerland and Liechtenstein actually buy and sell silver bullion at the counters of most banks.
Considerations
Like all precious metals, silver is subject to market fluctuations and geopolitical changes. Silver prices change daily, but still represent a good way to add diversity to a portfolio. The overall bonus of purchasing silver bullion is the safety and security facet. Since silver has been considered a form of money for thousands of years, regardless of the existence of governments or institutions, silver still retains its value. Become educated about the best silver investments before making a decision. However, it is important to always understand that finding a correct balance for an investment portfolio is imperative for a healthy investment strategy.
For more tips and advice, be sure to check out Bright Hub's Guide to Investing in Precious Metals.
Image Sources
Silver Nugget. (Supplied by the US Geological Survey; Public Domain; https://upload.wikimedia.org/wikipedia/commons/6/64/SilverUSGOV.jpg)
Silver Certificate. (Supplied by Wikimedia Commons; Public Domain; https://upload.wikimedia.org/wikipedia/en/4/47/Silvercertificate.jpg)
American Silver Eagle. (Supplied by Wikimedia Commons; Public Domain; https://upload.wikimedia.org/wikipedia/commons/1/1a/2006_AESilver_Proof_Obv.png)
This post is part of the series: Precious Metal Investments For Your Portfolio
"Are silver and gold liquid investments?" The answer to that question is "yes!" When balancing your portfolio, its important to understand what the best silver investments are, especially if you are a beginner.