Why You Need to Invest Your Money in Pet and Animal Care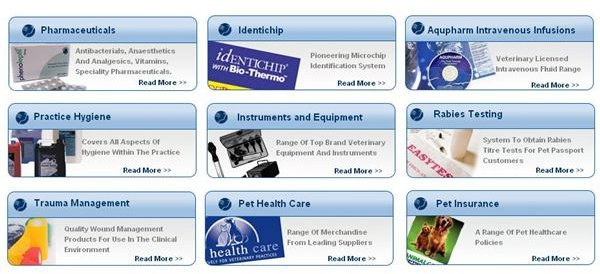 Investing in Pet Care
According to an article originally posted on Stockopedia and appearing in Investment Logs, the stock Animalcare (LON:ANCR), a UK firm, has taken some hard hits as have most stocks but it is rising every day. Is this due to smart planning on the part of Animalcare's CEO and higher ups? Or is it because Americans (and the world for that matter) simply adore their pets even when it comes to their investment portfolios.
According to the Humane Society, the average dog owner pays $248 at each vet visit and the average cat owner pays a little less at $219. That's a lot of money when you consider 28 percent of dog owners have more than one dog (I alone have six) and cat lovers usually have at least two cats on the average.
When it's time for my pet's annual dog visits and checkups (if I pay the Humane Society average), I'm looking at $1,488 annually and you know what—I don't care. That number seems perfectly fine to me. I also never complain about dog food, dog treats, or dog toys. (Hint: Go to your nearest Goodwill Outlet and buy stuffed animals at a lower cost—your pups will thank you).
The Animalcare stock did fall (as I said) when times were tough all around but at 2010 year end, they realized a 5.4 percent increase and total sales were around $1.9 million—quite the feat!
What They Do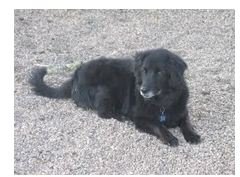 Animalcare currently focuses on three areas:
Licensed Vets – Investments in larger veterinarian firms.
Companion Animal ID – This includes pet insurance and microchips for finding lost dogs (which I will never do because I can't stand the idea of someone placing something foreign in the bodies of my dogs).
Vet Pharmaceuticals and Pet Supplies – Enough said here, right? Dogs and cats need new meds too and as far as pet supplies go, in the United States alone, this is a $41 billion dollar business according to Bloomberg Businessweek.
Investing in Animalcare and similar companies seems like a no-brainer to me but again, I am part of that $41 billion dollar business and maybe it's time to get a little of my money back!
As of today, the price of Animalcare stock is $172.50; that's up 1.47 percent from just yesterday so it's climbing. You can follow Animalcare stock on London South East.
Not a penny stock for sure, but perhaps one that would make for a diverse and fat portfolio if things stay on the rise for this company. However, why wouldn't this company continue to stay on top?
People Will Die for Their Dogs and Cats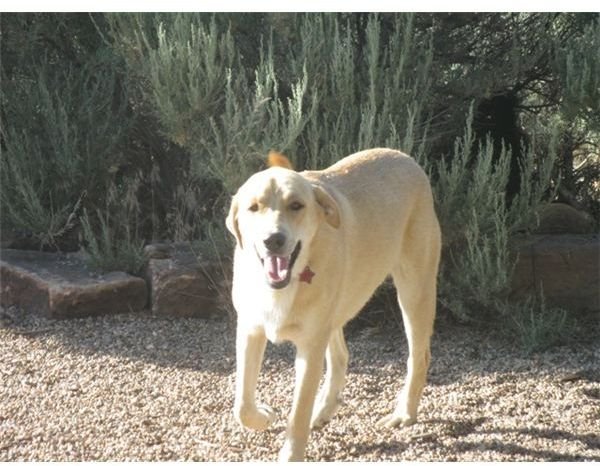 Because I have six dogs and once had a big, big boat when I lived in Phoenix, I asked my husband a hypothetical question once. If the boat were going down, would he save me or his precious "Little Louie" our Pit Bull who can't swim. (No nasty comments here; the dog just can't swim).
He smiled and sweetly replied "Well, Louie dear, he can't swim and you can!" Needless to say, I wasn't happy with that response. I mean what if my feet were trapped in some weeds or the unknown below—you know they say you can drown in a tablespoon of water!
Animalcare CEO Stephen Wildridge says they try to stay diverse and continue to develop more and more products to offer their customers and it seems to be working. They understand the tight economy and work to find product lines at both high and low ends to meet the demand of all income levels.
A big plus for Animalcare is its nod to research and development of new pet drugs including Phenoleptil, which aids dogs and cats with epilepsy. I hope this drug is a success as well because many mixed-breed dogs, such as the ones that live at my home, do seem to have so many different types of genes and mixed DNA that they often do suffer from seizures in the older years.
When to Invest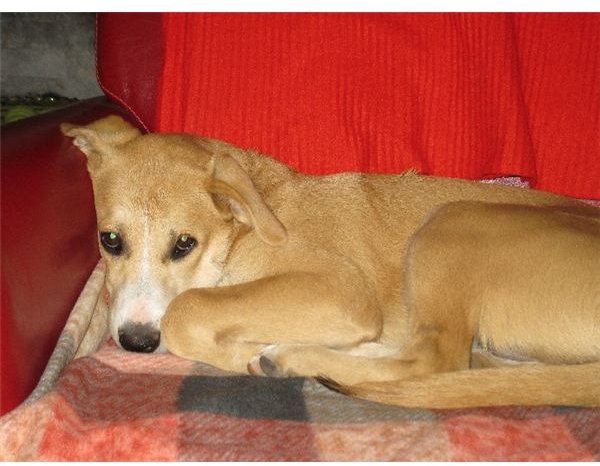 I'd love to tell you when you should consider investing in Animalcare, but I'm no stockbroker. I'm also not an investment genius although you can find some great tips on Bright Hub on how to make your portfolio diverse.
I can tell you what I base my investments on and while it's not a scientific way of investing, it seems to work for me, but keep in mind, I only play with penny stocks.
For example, prior to the start of the National Football League season, I always buy stock in Riddell helmets because players wear them and they wear out. I'm sure every player has at least three with their numbers and team logos on them. In addition, all the ones they make are worn once or twice and then a team member is cut so to me Riddell is always a good choice.
At the start of the holiday season, I look at weight loss centers, see who has the best stock prices, and invest in those. Why? People gain weight over the holidays and come January they run to these places for help so I'm there to collect on my investment for sure!
So, that's my plan, but it shouldn't be your plan. I must note here that if you invest in any stock, even Animalcare, you need to research the company, find out as much as you can, and review the ups and downs and predictions before you buy. If you've never purchased a stock on your own, you really need to do some research or even seek the advice of a professional.
As for me, Animalcare looks like a good deal, in my opinion, and as far as my husband and I go, we simply can't go to the animal shelter ever again. We are too sympathetic toward all those dogs and cats that will never find homes. As Bob Barker of The Price Is Right television show used to shout at the end of each program, "Get your pets spayed or neutered," and there will still be plenty of dogs and cats to go around to those who want pets and perhaps put a dent in the number of pets left to inevitable doom!
What's your take on investing in the $41 billion pet care industry? Have you already done so and if so, let us know how it's going for you. Investment advice from peers is always welcomed!
References