Gold Takes a Breather: Will the Assault on $2000 Continue?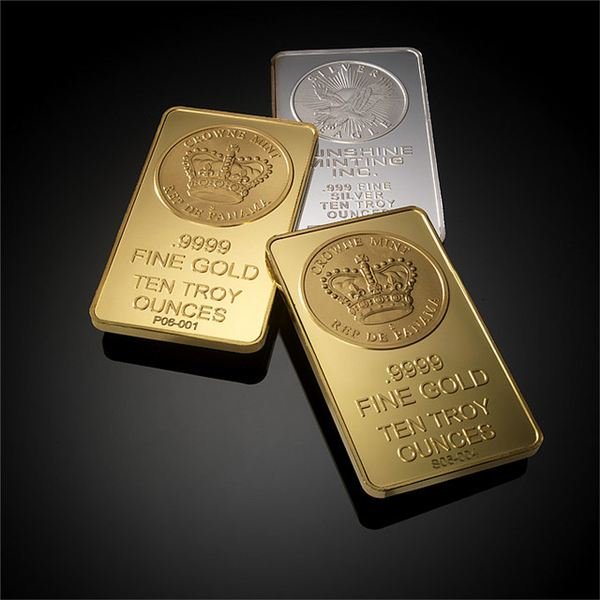 A Long Profitable Ride for Investors
At the start of 2002, the gold spot price was $275 per ounce, and from that point investors saw the value of the shiny metal take a multi-year parabolic path towards $2,000.
For a quick review of the price path history, the price of gold first touched $400 near the end of 2003. The $600 threshold was reached in April of 2006, then $900 in January of 2008 and $1,000 was reached two months later. The price of gold was approaching $1,400 as the year 2011 started out, yet the price was still at $1,500 as late as early July. The price of gold then shot up to almost $1,900 by early September and many investors, traders and gold watchers were predicting $2,000 would soon happen.
However, as the end of October, 2011 draws near, it appears gold has pulled back into a trading range well below $2,000 per ounce, so the question is where does the price of gold go from here?
1980 or 2008
Gold proponents believe the current pullback is just temporary and the price will start its assault on $2,000 again. A look at two historical spikes in the price of gold shows possible outcomes from this recent peak and pull back in value. In January 1980, the gold price concluded a three-year run up from $100 per ounce to top at $850 with a final two-week surge from around $600. Gold then dropped below $500 by early 1981 and stayed down for the next 20 years.
In 2008, gold pierced the psychologically significant $1,000 level in March before falling back. The price was trading range bound and dropped close to $700 before finally moving up to $1,000 and surmounting this level in September 2009. It took two attempts and a year-and-a-half for gold to break through the important $1,000 level.
Current Price Factors
Since failing to push up to and through $2,000, gold has fallen back to a trading range of $1,600 to $1,700. The primary culprit seems to be the replacement of gold as a safe haven by U.S. Treasury securities. The rush into dollar denominated investments, primarily away from the euro, has strengthened the dollar exchange rates. A stronger dollar is a negative factor for higher gold prices.
The vocal gold-must-go-higher crowd tends to base their belief on the inevitable – in their opinion – devaluation of paper currencies. These investors believe precious metals must go higher as the major world government spend themselves into oblivion. The arguments sound very convincing when coming from a professional marketer with gold products or a prediction service to sell.
Gold may very well move above the $2,000 level, but I believe if it happens it make take a couple of years, mirroring the 2008 to 2009 gold price action. There is nothing like a 20 percent pull back in the value of a formerly hot commodity to get the fast money out of a market. Unless there is a significant financial event to spark renewed, widespread interest in gold, the metal will stay in a $1,600 to $1,900 trading range for quite a while.
Longer Term Prediction
The premise that gold may stay in its current trading range for longer than a year, puts the U.S. through the next election cycle. If the results of the 2012 elections indicate the federal government will be moving back to a path of fiscal restraint and debt reduction, the current up cycle for gold will be over. In the 1980s, gold dropped from over $850 to under $400. It is not inconceivable that post 2012 gold could return to the $1,000 per ounce range.
I personally put the probability of a fiscally responsible U.S. government starting in 2013 at 30 to 40 percent. Both the politicians and general public seem evenly split on whether the U.S. is in an actual monetary crisis. If the election results do allow the federal government to stay on the current borrowing and spending path, the gold bugs will get their wish for $3,000 to $5,000 gold a few years later.
The point here is that investors looking for a large move in the price of gold in the near future will probably not realize their goal. You look at the current turbulence in the world with a slowing Chinese economy, financial troubles in Europe and political gridlock in the U.S., and gold appears to have settled into a trading range. Short term traders should start plotting the price cycles and work to profit from $50 to $100 price swings in either direction.
Interested in learning more about other precious metal investments? Take a look at Bright Hub's Collection of Precious Metal Investment Guides.
References