Day Trading on Mobile Devices: Secure Your Financial Transactions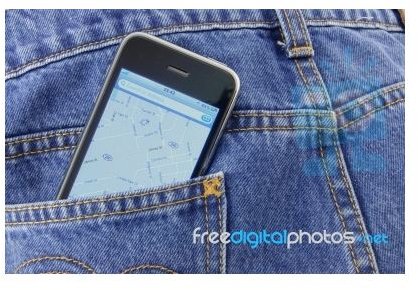 Rise of Mobile Trading
Although mobile trading is at an infant stage, the power of this technology is growing at an explosive pace. Introduction of smartphones and the exponential growth of mobile applications (apps) find major telecommunications and investment companies showing active involvement in the technology. Mobile apps form the core technology of mobile trading. Forecasts from a reputed market research firm expect apps to grow from a current 10.9 billion to 76.9 billion in 2014 at a 60% CAGR. Revenue forecasts reveal a massive increase to $35 billion by 2014.
Mobile devices are advancing rapidly. Mobile trading is proving to be much more than accessing stock market in the absence of a desktop PC. Advanced features that include technical and fundamental analysis, portfolio management and breaking corporate news cater to traders and investors alike.
With the arrival of smartphones, you can trade while bird-watching in the South Pacific islands or, sailing in your yacht in the Mediterranean. Traders need not have a desk or be physically available at the office. Mobile trading provides flexibility and allows traders to be agile when they work. Multi-tasking facilities let the traders watch videos, talk to customers and message their research analysts, all at the same time.
Day Trading and Trading Apps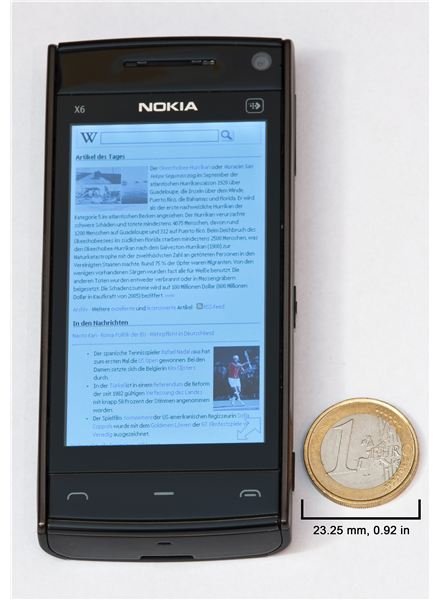 Active traders buy and sell financial instruments within a trading day; that is they close their market positions before the market closes on the trading day. Thus, day trading on mobile devices require fast data and information feeds and faster financial transactions. Trading apps provide strong charting software, historical data, technical indicators, real-time pricing and up-to-date news with lightning fast execution and affordable pricing. Senior trading executives use the following trading apps:
Bloomberg for instant messaging
Reuters for market updates
RBS Mobile apps for data gathering
Credit Suisse Research and Analytics iPad apps for market research
Wall Street Journal app for financial news
MobileMarket app (synchronises automatically with financial software on desktop)
While the next section elaborates on the security threats and precautionary measures, the following four basic tips ensure safety during mobile trading:
Use Auto-Lock
Use Passcode Lock
Don't Auto-save Usernames and Passwords
Block Pop-ups
Security Threats
While mobile devices provide benefits over stationary desktops, they also pose security threats to the users. For example, emails on mobiles may discuss sensitive information such as financial statements, passwords, electronic documents or litigation issues. When such information accumulates over time, attackers can easily access them. Although mobile devices lack security features ordinarily found on desktops, you can mitigate potential risks through add-on security systems after a thorough understanding of the threats.
Security threats include:
Loss or Theft – Mobile devices are small in size. So, they tend to become lost easily. They also become easy targets for theft. Recovery of lost phones is a mere 30%. Besides possible compromise of data, placing trading calls or executing financial transactions indiscriminately can accumulate charges and mind-boggling troubles for the owner.

Malware – Communication networks including Internet downloads of account statements, messaging services and Bluetooth deliver viruses and Malware to mobile devices. Malware eavesdrops on user input, steals sensitive information, destroys stored information and even, disables the device. It also facilitates other attacks such as spoofing, data interpretation and theft, service abuse and unauthorized network access activities.

Electronic Eavesdropping – Spy softwares directly collect and forward information to phones and servers. Indirect techniques include collecting information through devices that are configured to act as legitimate access points. These points pick up sensitive data from unsuspecting people in public places like airport lounges.

Electronic Tracking – Location tracking services allow users to know the whereabouts of their friends and family. Companies use it to track their employees' whereabouts. Individuals and companies misuse such tracking activities. For example, to register a mobile device, it requires an acknowledgement from the device. Online SMS gateway forges a response from the mobile using an authenticator code value.
Precautionary Measures
Though the security threats often range beyond the devices and other computer equipments, many common precautionary measures available for desktops can extend themselves to mobile devices.
Following are a few safeguards you can apply to improve security and reduce associated risks to your mobile device:
Maintain Oversight – Security of your mobile requires your active participation. Treat the device like your credit card, by maintaining control at all times and storing it securely. Enable user authentication systems like passwords or PINs. Keep a restorable backup to preserve your data. Avoid keeping sensitive data and information on your mobile device. Protect your data with encryption, if needed.

Avoid Questionable Actions – User interaction facilitates malware spread. Treat messages from unknown numbers with suspicion and destroy without opening them. Even messages received through Bluetooth require user approval to install. Do not accept incoming unknown connections.

Minimize Functionality – Increasing features in your mobile devices can give rise to security threats. Disable redundant features. Minimize add-on applications and plug-ins.

Use Prevention and Detection Software – Prevention and detection softwares defend your device against malware. They augment security mechanisms already existing in your device.
Into the Future
Day trading on mobile devices promises to be the future of trading. Mobile apps help traders be on top of things. Understanding security threats and taking user-oriented measures can keep your financial data and transactions safe.
References
Sources
Image Credits