Understanding the Dow Jones Sustainability Index for Investment Screening Purposes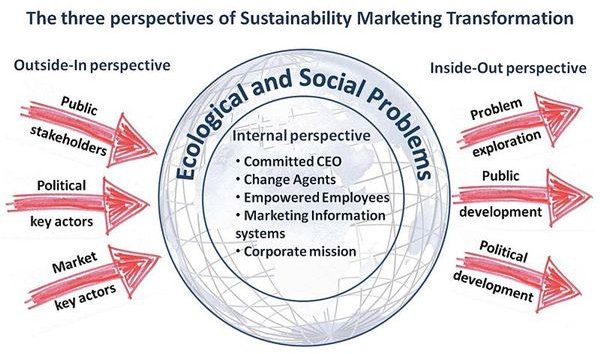 More Than Just Being Green
Companies can no longer just add "green" to their marketing strategies with nothing to show for it in terms of certifications and ratings, and the same goes for the concept of sustainability. The latter is touted as the latest business approach and is now an integral aspect of a quality investment portfolio. Sustainability denotes long-term economic returns derived from sustainable business activities.
If a business organization is interested in garnering investors' support from all across the globe, one should, at the least, aim to pass the eligibility for Dow Jones Sustainability Index (DJSI) assessment. Actually the DJSI is only one of the six leading indices that measure corporate responsibility performance as a means to measure the soundness of long-term fund investments. The other five include: (1) Calvert SI (2) Ethibel SI (3) FTSE4Good (4) Domini 400, and (5) Advanced Sustainability Performance Indices.
The message is quite clear and forceful; investors and assets managers are not just looking into financial reports but also into sustainability credentials. The latter are referenced against recognized benchmarks for corporate abilities to achieve financial success by way of environmentally and socially responsible business activities, without having to compromise the future of the next generations.
What Gives Rise to These Indices, Particularly DJSI?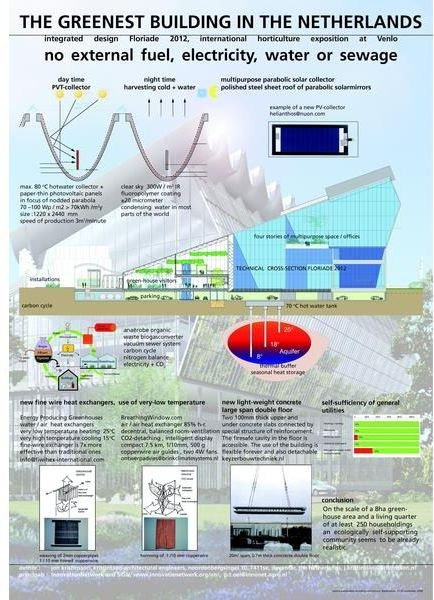 Several contributing factors accordingly give rise to the continuous growth of the sustainability index concept:
(a) Increase in the number of social investments placed under mutual fund managements that rely on companies' ranking high not only for financial but also for social performances. Social investments refer to funds invested by organizations operating for the benefit of a community to fulfill a certain mission; thus the means of gaining profits should not be in conflict with its social mission.
(b) Increased publicity and dissemination of information about the major corporate accounting scandals in the U.S. and in Europe during the turn of the 21st century, thus increasing the public's wariness over corporate inequities.
(c) Higher levels of belief in the sustainability concept have spurred the interests in companies that employ sustainable means of operating their businesses or of providing environmentally friendly consumer products, devices and/or services.
(d) The need to comply with government regulations and international trade requirements prompts many companies to abide with environmental considerations as a means to stay competitive.
(e) The inherent dislike or disapproval over companies that engage in trades or activities, which automatically disqualify a company from being included in the ratings list; and these are:
Gambling operations
Military contractors
Firearms and other forms of armaments
Tobacco
Manufacture of alcohol
Promotion or medium for adult entertainment
Nuclear power
Those that violate human rights; i.e. employ child labor, discriminate against age, gender, race, color, ethnicity, physical disability or religion.
Those that interfere or quash union formation;
Organizations that are involved with animal testing and/or genetic manipulation;
Manufacturers of chemicals that damage the health and well being of all living creatures and/or harm the environment;
It has been noted, however, that comparisons between companies still present difficulties and large disparities, since the length of period that companies have operated sustainably are not the same. This is due to the shortness of history by which the sustainability indices have been introduced, which was in 1999.
Moreover, comparisons between companies belonging to the same industry, but originating from different countries, are likewise improbable. There are varying degrees of attention devoted by different national governments toward corporate responsibilities for environmental stewardship and social responsiveness. This is particularly true between largely developed countries and the developing countries. Nevertheless, this has been addressed by the Dow Jones Sustainability Index.
The Assessments and Criteria for Selection
There are three dimensions by which a company is assessed: economic, environment and social. To address some of the disparities, DJSI benchmark standards are subdivided into different sub-indices and are collectively known as the DJSI family, namely:
Blue Market:
DJS World Index
DJS World Developed Index
DJS North America Index
DJS United States Index
DJS Asia/Pacific Index
DJS Europe Index
DJS Eurozone Index
DJS Korea Index
Blue Chips:
DJS World 80 Index
DJS World ex US 80 Index
DJS North America 40 Index
DJS United States 40 Index
DJS Asia/Pacific 40 Index
DJS Europe 40 Index
DJS Eurozone 40 Index
DJS Japan 40 Index
DJS Korea 20 Index
Specialty/Screened Indexes
DJS World Index ex. Alcohol, Tobacco, Gambling, Armaments and Firearms
DJS North America Index ex. Alcohol, Tobacco, Gambling, Armaments and Firearms
DJS Asia Pacific Index ex. Alcohol, Tobacco, Gambling, Armaments and Firearms
DJS Europe Index ex. Alcohol, Tobacco, Gambling, Armaments and Firearms
DJS Eurozone Index ex. Alcohol, Tobacco, Gambling, Armaments and Firearms
Note: Ex means "excluding".
Benchmarks are based on weighted float-adjusted market capitalization while the indices for the blue-chips are weighted according to sustainability scores.
About 2,500 companies are evaluated based on the risks taken and benefits derived from the sustainable operations and are calculated on a weighted-set of general and industry-specific criteria. To qualify for the DJSI sector, the top ten percent of eligible companies are selected for each sector. After this, the top seven percent for each sector shall be selected for the DJSI World.
In order to qualify for the DJSI World, a company should garner at least one-fifth of the maximum score. Otherwise, a company could be eliminated from further review and assessment. Those that qualify are evaluated and ranked accordingly, in that companies regarded as leaders in their respective industries, shall be included in the Dow Jones Sustainability Index.
The SAM Corporate Sustainability Assessment Criteria distributes the in-depth assessment questionnaires to which companies respond. Assessments performed by SAM analysts are accompanied by assurance reports issued by "Deloitte" to signify that all governing rules have been satisfactorily completed and complied with.
The Significance of DJSI for Investors
A Ready Reference for Distinguished Business Organizations
The DJSI selection process is in itself prestigious and competitive. Generally, an estimated 2,500 companies receive annual invitations to complete and submit questionnaires to SAM Corporate Sustainability Assessment Review.
In 2010, there were about 2,617 companies that received such invitations, which denotes that the numbers of companies passing the basic sustainability criteria have increased.
Out of the 2,617, there were 1,393 companies that passed the initial assessment, which qualified them for further evaluation of their rankings in their respective DJSI sector. This alone gave the companies the distinction of being ranked above their industry peers, basing on favorable assessments of their abilities to meet the benchmark for positive financial performance. Their main distinctions are their sustainable strategies in operating their businesses and in managing risks, while at the same maintaining a sound reputation as a responsible corporate citizen.
A Pre-Screening Tool for Investment Selection
Of the 1,393 companies, 318 were included in the Dow Jones Sustainability Index, which further enhanced their reputations because of meeting if not exceeding the benchmark for sustainable performance in the following areas:
Economic, as this covers the aspect of corporate governance, risks and crisis management, as well as codes of conduct and compliance management without resorting to corruption or bribery to achieve profitable operations.
Environment, specifically, how the company fared with environmental reporting based on industry-specific criteria.
Social, pertaining to the company's reputation as a corporate citizen involved in acts of philanthropy, sound labor practices, positive development of human resources, plus the ability to attract and retain key talents.
All these present a more vivid picture of each of the leading companies and are useful for the investors' screening purposes. Perceive that indices represent competencies and capabilities beyond market capitalization (the price per share times the number of the company's outstanding shares).
The DJSI enables investors to confidently identify the companies that can meet shareholder demands for long-term economic benefits because of the considerable transparency by which they present their financial conditions. There are considerable proofs that gains are being derived as a result of:
Effective and efficient corporate governance,
Favorable customer relationships including the latter's satisfaction over the services and goods delivered,
Competent risk management, and
Efficient methodologies for aligning and developing human resources.
The Dow Jones Sustainability Index can simply be summarized as the current business approach in quantifying and identifying the leading companies to be selected for investment purposes. As added info, the latest DJS World Index lists four U.S. companies in the lead, namely: IBM (2nd place), GE (3rd place), Johnson and Johnson (4th place) and Coca-Cola (8th place).
Reference Materials and Image Credit Section:
References:
Image Credits: