Forex Scams Investors Should Look Out For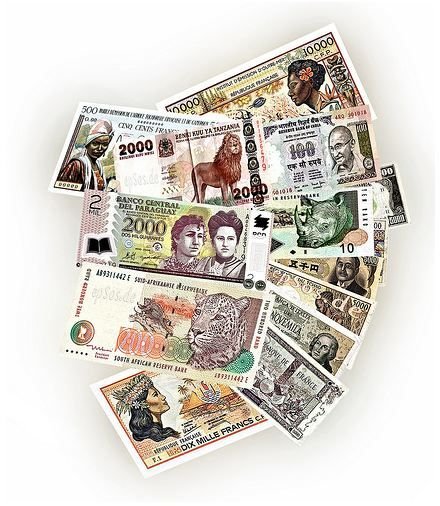 There are scammers that market forex trading as an opportunity where anyone can make substantial amounts of money from a small trading capital with minimal risk. While there are gifted traders who have made millions after starting with just a few hundred dollars, the reality is that most traders can never achieve such success from their own efforts and/or lose even more through forex scams investors face.
Contrary to what most brokers will tell you, it's is not always in their best interest for their customers to be profitable. This is because they must take the other side of the trade or pass the risk onto a third party once the trader enters a trade; either the trader makes a profit or the broker takes a loss. A forex broker was heard saying on a television report that "I had this evil grin on my face one day, when a client lost $35,000 in a quarter of an hour. A guy gets wiped out - I get my commission. A guy comes up a winner and turns a profit - I pay."
The Good and the Bad
Like a moth drawn to the flame, forex trading can be just as enticing as it dangerous, financially speaking. Regulators from the Commodity Futures Trading Commission (CFTC) and the North American Securities Administrators Association (NASAA) have cautioned investors that "off-exchange forex trading by retail investors is at best extremely risky, and at worst, plagued by outright fraud."
No doubt, there are FX brokers that endeavour to play by the terms of the contract in which they enter with their customers, but the forex market itself is an extremely complex and diverse sector. It not only requires skill to successfully maneuver, but information to time price moves and avoid unreasonable risk. So while large institutions and governments may find it necessary to take forex trading positions to hedge against currency fluctuations that can affect the national and business interests, individuals may find less satisfaction from trading forex. This is especially true considering that only a small percentage of traders actually profit from forex trading.
Trading forex doesn't require any less skill, analytical prowess or luck than any other financial market. In fact, it is equally challenging and even more demanding to trade than other financial markets. This is because of the effects of leveraging, and the requirement of understanding the forces that influence currency prices.
One of the lures that forex scammers use to entice new customers is the fact that leveraging allows the trader to hold positions that are significantly larger that what would normally be possible. For example, with a mere $1,000 and a 50:1 leverage you can trade 5,000 units, whereas you would have been restricted to just 1,000 units without leveraging. What they don't tell you is that there is a substantially greater risk of loss when an account is using high leveraging than when it is not leveraged. Investors need to be aware that while leveraging can magnify your gains, it can also amplify your losses as well. In fact, this is one of the ways scammers, and the market on a whole, takes money from traders.
How to Spot a Forex Scam
One can spot a forex scam by looking for the following characteristics:
Offers come from unregistered and unregulated entities - You need to check your local regulator to determine if the broker you are considering is in good standing with the relevant regulatory bodies. In the US, these entities include the CFTC and the NFA. To determine if someone is registered and licensed to accept funds for the purposes of speculative trading, you can contact the CFTC. To get information regarding any action that was taken against a registrant you can use the National Futures Association's (NFA) Background Affiliation Status Information Center (BASIC), which can be accessed at: www.nfa.futures.org/basic.
Sounds too good to be true – This is a time-tested way of spotting a scam; if it is too good to be true it probably is.
Promise huge profits with limited risk – Especially in the case where high leveraging is used, most traders will lose a significant amount of their trading account within a year of active trading; offers of risk free trading is a lie, so too is the promise of guaranteed gains.
Trading system scam – A popular forex scam involves someone claiming to be a master trader who has made lots of money for his or her clientèle. They may also sell membership for traders to get access to their "unflappable" trading signals. The scammer may actually give trading signals, but the actual performance of the trading system may be nothing near the performance that was claimed. When traders complain about not getting the promised results, they may rebut by claiming that the trader did not execute the signal as given or simply blame the system's less than stellar performance on adverse market conditions. What these scammers often do is collect a good amount of money from unsuspecting persons and then disappear.
High priced trading systems – You really should question the legitimacy of anyone who sells their trading system at a very high price. Think about it, if they are so good at trading, doesn't it make sense for them to try to claim a share of the more than $1 trillion-a-day forex market than it is for them to try and pry a few thousand dollars out of the hands of gullible investors. Anyone who asks investors to purchase their trading system for thousands of dollars probably doesn't have the interest of his investors at heart. This should cause a potential investor to be wary of any lofty performance claims.
Truly, one of the best defenses investors have against forex scams is education. If an offer is too good to be true, it probably is. It is important to read reviews from past customers on the quality of customer support, and performance levels before investing your money. It is also a good idea to check with regulators to see if the entity is registered and is in good standing before investing your money.
For more tips and strategies, be sure to check out the other items in Bright Hub's Collection of Forex Trading Guides.
Reference:
"Suit alleges Easy Forex rewards brokers for client losses". Globes. November 19, 2007. https://www.globes.co.il/serveen/globes/docview.asp?did=1000276313. Retrieved June 18, 2011.
"Regulators Join Forces to Warn Public of Foreign Currency Trading Frauds". U.S. Commodity Futures Trading Commission. 2007-05-07. https://www.cftc.gov/newsroom/generalpressreleases/2007/pr5332-07.html
Image Credit:
"Forex Scam Investors," by epSos.de under Creative Commons 2.0