Investment Firms: How Do They Work and What Do They Do?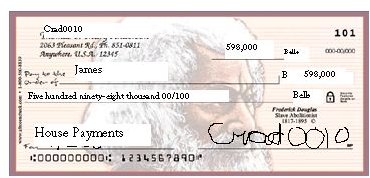 Investment Company Staffing
Investment companies range from small broker dealers to mutual fund companies to large investment firms like JP Morgan and others. However, the staffing needs are often similar for all of these companies, combining administrative, sales and customer service staffing.
When a customer calls into an investment firm, they generally will speak with a receptionist or other professional who answers and directs their calls to the appropriate person or department. When a shareholder sends in a check to be invested, the checks are nearly always opened by a person who is responsible for sorting mail and routing it to the proper department for processing. Generally, the number of staff members is directly proportional to the number of clients that a firm is servicing and the depth of the sales that are being made by the company.
Here are some of the common roles in a typical investment firm:
Administrative staff members - Administrative staff members fill a variety of needs including creating and maintaining mailing lists, answering general inquiries and routing calls to various people within the firm for the most efficient processing of the clients needs. In general, these employees are not licensed to handle sales of securities but are capable of answering specific questions that may be asked.
Sales staff members - Members of the sales staff are responsible for handling customer sales orders. These professionals are required by laws to be licensed for the trades they will be performing. Series 7 licensing is required for sale of securities while Series 6 licensing is required for the sales of certain insurance, variable annuities and some mutual funds. Additional licensing requirements are necessary for firm principals. Other licensing requirements are needed for commodity trades. There may be sales persons with other licensing designations in the firm.
Operations staff members - Members of the operations staff in most investment firms are hired to send trades to the floor of the trading operation. These members are often specially trained to use teletype and other forms of communication devices to ensure that customer trades are processed as quickly as possible. With more modern technology, some firms are no longer using teletype machines and instead are relying on newer systems that allow them to log trades.
Other responsibilities that may be handled by operations staff members include:
Confirmation of trades - After a trade has been completed, the client must be notified. The broker who handles the trade often takes this responsibility though it may be completed by a sales assistant.
Offshore traders - Handles overseas transactions such as offshore mutual funds.
Processing payments and certificates - Although today it is much more common for people to hold securities in their accounts (known as "street name") many people still have physical certificates for some stocks. These must be turned in when a sale is completed.
There are several other people who would be involved in a stock brokers office or a mutual fund office, however, these are the "general" categories of staff members.
How Trades Are Processed
**
Step 1: Taking the order
The Securities and Exchange Commission (SEC) requires that anyone who takes an order be licensed to do so. This changed in the 80s; previously sales assistants were able to take client orders. This was done to prevent errors (and fraud).
Step 2: Inputting the order
Depending on how the company runs, most stock orders are still handled via a paper transaction. This means the salesperson writes up the trade on a transaction sheet. In the case of mutual fund companies, this is often done after the fact (see below). The transaction sheet is then turned over to the person who is responsible for inputting the order. In some cases (such as the company being a market maker in a particular stock or in the case of bond orders) these orders are placed by telephone with the main office of the stock broker.
Step 3: Receiving confirmation
The SEC requires that all transactions be processed as soon as they are received (unless they are stop orders or "on close" orders). The confirmation of the trade being complete is normally received by the order input person in less than 5 minutes. The stockbroker would then be notified of the completion of the trade and would notify the client.
Step 4: Payment information
There is a settlement date that those who invest in stocks, bonds or mutual funds must abide by. This date is three business days for stocks and bonds while other transactions are same day settlement.
Step 5: Owner of record
The securities are registered in the name of the owner as of the date a trade is complete. Today, most stocks and bonds are held in what is called "street name" which is a generic account for the benefit of the shareholders of a firm.
It is important to understand that this is a typical course of action when handling stock trades. Most mutual fund trades work in a different manner. If a customer has a direct account with a mutual fund company, in most cases, they send money directly into the mutual fund and it is deposited in their accounts. Many customers own mutual fund shares that they have purchased through a stock brokers office, these are funds that are traded on the stock exchange. Companies like Mass Mutual, Putnam and Fidelity also offer customers the option to mail checks into them and they are processed directly into their accounts.
Note: Each investment company works in a slightly different manner, but these steps make up the general process.
Resources
Resources:
Mark P. Cussen, CFP, CMFC Investopedia https://www.investopedia.com/articles/financialcareers/07/securities_licenses.asp#axzz1RcpRynfs
Investopedia: Settlement Date: https://www.investopedia.com/terms/s/settlementdate.asp
Author's personal experience more than 20 years in financial services
Image Credits