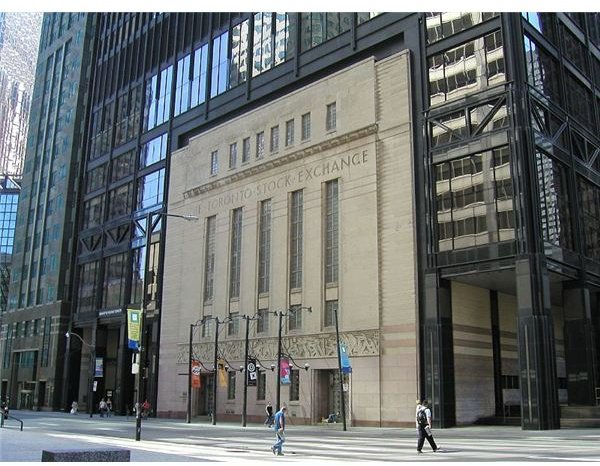 Choosing to Trade on the TSX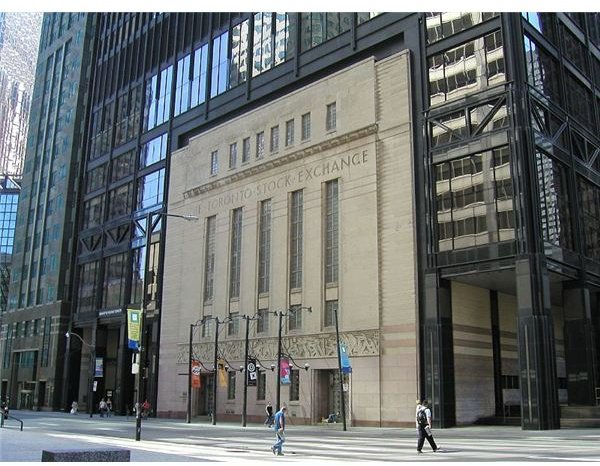 Whether you are attracted to Canada's booming energy companies, reliable banks or some other part of the stock market, investing in the TSX is attractive. But if you are new to the Canadian investment marketplace or new to investing generally, you may ask yourself what the benefits may be in trading on the TSX? There are a number of viable strategies and methods available to investors depending on your interest level, investment style and location. The options discussed in this article also have different expenses and levels of risk. Which method you choose depends on whether you are an aspiring Canadian day trader, planning to save for retirement or have a different objective.
Direct Investing on the TSX
The simplest way to invest on the TSX is also the most traditional method: buy shares in publicly traded companies like RBC, BCE or RIM. But how exactly do you buy shares in these companies? You can't simply walk into the stock exchange and ask to buy. Instead, you have to use the services of a broker. There are two main types of brokers that serve stock market investors: discount and full service brokers.
Discount Brokers
In addition to the discount broker services offered by Canada's large banks, there are other companies that provide brokerage services. If you are a confident and educated investor, using a discount broker is an excellent option. Most brokerage services offer a variety of research services such as charts, historical stock prices, analyst ratings, technical research and reports. Commissions charged to buy or sell can range from $10 per trade to $30 per trade. Generally, the larger your portfolio the lower commissions you can expect to pay. Once you buy shares or other securities, there are very few costs to worry about. The main disadvantage to this investing method is that you cannot ask the company for advice, financial planning or other assistance.
Full Service Brokers
For investors with more than $500,000 to $1,000,000 to invest, seeking the service of a private bank or full service broker can be an excellent option. These services can help you build an investment portfolio that meets your needs. In addition, you can often get financial planning and tax planning advice from these organizations. For example, you can find out how to build a portfolio that is not too heavily weighted towards natural resource firms and financials, two industries that make up a very large share of the Toronto Stock Exchange (TSX). The fees charged for these services are generally much higher than in a discount brokerage, but one does tend to receive much more advice and service as a result.
Indirect Investing on the TSX
What if you do not want to purchase stocks directly? There is another way you can learn how to trade on the TSX. The two main indirect ways of investing on the TSX are mutual funds and exchange traded funds (ETFs). In both cases, the concept involves you relying on another company to design an investment and then you buy into that investment. For example, there are many different index mutual funds that aim to track the performance of benchmarks like the TSX 60 or the TSX 300, two of the most popular ways of measuring the performance of the Toronto Stock Market. You can also find ETFs that specialize in different industries such as gold companies, financial companies and large "blue chip" stocks.
While investing in mutual funds and ETFs is an excellent way of investing, it does pose some drawbacks. Some mutual funds charge "management expense ratios" of two percent or more. This means that the mutual fund has to earn more than two percent before the investor sees any kind of return; if the return earned was one percent, then you would experience a loss. In order to properly understand the investment risks and costs involved, ask about costs and fees upfront.
Trading on the TSX is a great option for those interested in expanding from the traditional mutual funds and exchange traded funds found in domestic trading.
Resources
Ontario Securities Commission, https://www.osc.gov.on.ca/en/home.htm (The OSC regulates the TSX)
The TMX Group (the TMX Group operates the TSX), https://www.tmx.com/
Image Credit: Wikimedia Commons/nodomain.cc
This post is part of the series: Canadian Stock Trading
Trading stocks and mutual funds in Canada can be highly profitable. Learn the best way to day trade in Canada and how to properly utilize the TSX.