How Forex Fraud Investor Alerts Help You from Being Conned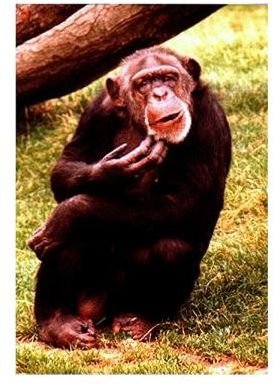 Don't Let Forex Fraud Make a Monkey out of You
A Forex fraud investor alert is a warning about Forex trading scams in the retail off-exchange foreign currency market, which is a secondary or over-the-counter market. The National Futures Association issues alerts about trends in fraudulent activity, tips about how to avoid them, and information about other currency trading scams.
These Forex scams are designed to steal the money of investors, usually with no real intention of gaining any profit for the investors. These scammers make big promises of big profits and claim that investors will have little to no risk. That last statement should be your clue to run. Don't fall for it. Here's why:
Trading Forex is Always Risky and Not Always Profitable
There is no such thing as trading the currency exchanges with little to no risk, period. While there are ways to reduce risk, there are none to eliminate it. Like the barker in the midway booth says, "You pays your money and you takes your chances." However, you don't want to pay your money to someone running a scam.
Forex trading is not always profitable. In fact, for most people it rarely is. Even those who are skilled at trading lose a good percentage of their trades. Successful trading comes from good money management, not a tempting pie-in-the-sky promise. If someone is promising you that you will come out a winner, run. Put a lock on your wallet and move on. Don't get conned.
How to Avoid Forex Fraud
If there are so many con artists on the loose, how do you know who to trust with your investment money? It's really simple: Only go with a registered broker. They need to be registered with the proper authorities in your country such as the Commodity Futures Trading Commission. You can contact the National Futures Association to find out if a broker is registered. A phone call is a lot cheaper than a large investment fraud could cost you.
To choose the best Forex broker for you, spend some time on a broker's website. Read the forums. Do members seem happy with the broker? Does the broker offer a lot of training materials and a free demo Forex account? Is it easy to reach him/her if you need help? These things are all important when you are learning how to invest in the Forex market.
Summary
If you do your due diligence, Forex fraud investor alerts should be of no concern to you. This is because you will know that you are with a legitimate brokerage and you will not fall victim to scams. You will know that, like anything else in life, trading Forex is an art and a science that takes time and training to master; it's not something that promises to give you 300% returns on your money in a matter of weeks. That can be done but by you, not likely by somebody else who is looking into your wallet.
Credits
Reference: National Futures Association: https://www.nfa.futures.org
Image: morgueFile.com/seeka