How to Deposit Stock Certificates Into Brokerage Account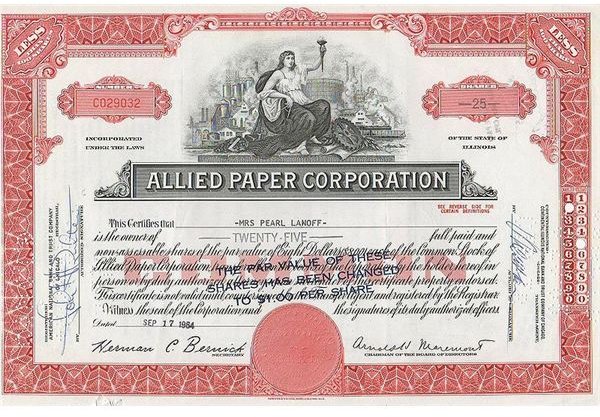 Understanding the Face of a Stock Certificate
Stock certificates represent physical proof that a shareholder owns stocks or bonds. The stock certificate contains specific information regarding the shareholder as well as the stock they hold. This information includes:
Company name - the company name (or the name of the municipality in the case of municipal bonds) is typically found at the top of the stock certificate;
Number of shares - the number of shares owned by the shareholder is found on the stock certificate. In the case of a bond, the certificate typically shows "units" versus shares;
CUSIP number - the Committee on Uniform Securities Identification Procedures number identifies the company through an alpha-numeric code;
Shareholder name - the owner (or joint owners) of the shares of the company;
Issue date - the date that the stock certificate was issued;
Stock class - there will be a notation on the certificate indicating whether it is common stock or preferred stock;
Signatures - generally, there are two signatures on a stock certificate. These are principals authorized to issue the stock on behalf of the company.
Shareholders frequently wonder how to transfer stock certificates to brokerage account. This part is critical for a shareholder who wishes to sell their stock. A brokerage cannot liquidate shares of stocks (or bonds) unless they are able to deliver a certificate.
How to Deposit Stock Certificates into a Brokerage Account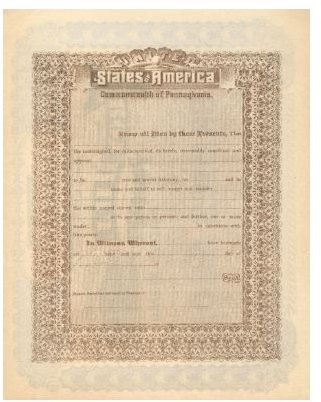 When a shareholder wants to sell stock shares, the question that is foremost is "how to transfer stock certificates to brokerage account" so the broker can liquidate the shares. The back of a stock certificate can be thought of as if it were the title of an automobile. It serves nearly the same purpose, allowing the shareholder to transfer ownership of the stock to another party.
Depending on the value of the shares, a shareholder may be asked to fill out the back of the certificate and mail it via certified or registered mail to the brokerage or they may be asked to submit a stock power form and mail it separately. The following information must be provided:
Shareholder signature - the name on the certificate must match the signature. If the account that the stock is to be deposited to is a joint account, the stock certificate (or stock power) must be signature guaranteed;
Shareholder Social Security number - the shareholder must include his/her social security number;
Name of brokerage - the shareholder should fill in the name of the brokerage where the shares are to be transferred. This helps protect the shareholder in the event the certificate is lost.
If there is any variance in the name on the front of the certificate, there may be additional requirements. The same is true if the owner of the certificate is deceased. A shareholder is encouraged to contact the brokerage directly to determine if it has any special requirements regarding how to transfer stock certificates to the brokerage account.
References
Sources
Image Credits
Front of stock certificate via Wikimediacommons/JMWinkworth
Back of stock certificate istockphoto.com/brown54486