Learn the Average Cost to Maintain a Brokerage Account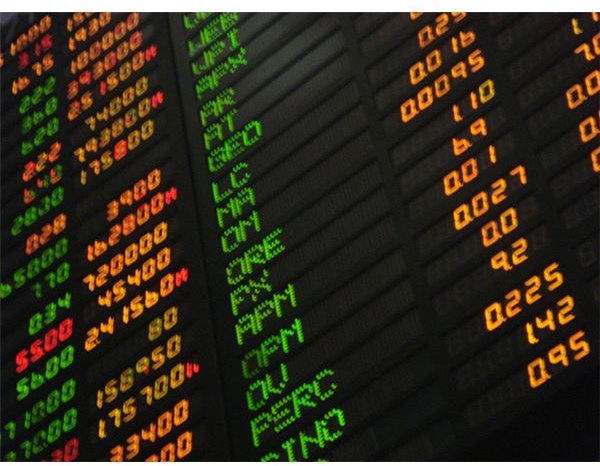 Overview
Brokerage accounts are now popular among people who are interested in personally controlling their investments. These discount brokers, as they are sometimes called, offer online accounts to customers at an affordable price. The accounts come with a variety of features to suit particular investor preferences. Therefore, some brokerage accounts are more suitable for frequent traders (such as ThinkOrSwim) while others are better for hands-off investors who want a regular automatic investment each month (such as Sharebuilder).
The Monthly Cost of a Brokerage Account
What is average cost to maintain a brokerage account? Online discount brokerage accounts range in price from about $4 to $20 per trade among highly-ranked and reviewed online brokerages. Some accounts charge you less per trade if you make more trades or have more money deposited in your trading account. Others charge a maintenance fee if you don't make regular trades. Still others charge a monthly fee for a specific number of automatic investments.
Top Online Brokers
Below is a brief overview of some of the highly-regarded brokerage accounts in no particular order and how much they cost.
Fidelity
Fidelity is one of the best online brokers overall in the country as rated by independent analysts. It is known for having good research tools, a variety of investment options, many other financial services to choose from and you can do all of this on-the-go with its mobile applications. You will need a minimum of $2,500 to open an account. However its commissions can be high if you do not have significant assets in your brokerage account. Here are Fidelity's fees:
$8 per trade for all those who have at least $25,000 in assets in their account and make at least 12 trades a year, or have $1 million in assets.
$10.95 per trade for those who have at least $25,000 in their brokerage account and make at least 36 trades a year, or have at least $5,000 in their account, or make at least 72 trades a year.
$19.95 per trade for all others.
Fidelity does not charge inactivity or maintenance fees.
Trade King
Trade King is one of the cheapest online brokers and rated one of the best discount brokers out there today. It is great for new investors or people new to self-directed investing who do not have a lot of money to start out with. There is no minimum required to open account and no inactivity or maintenance fees. There is a flat fee of $4.95 per trade, 65 cents for each option contract and $14.95 to trade in no-load mutual funds. The downside is that there is not a very wide selection of investment products.
ThinkOrSwim
ThinkOrSwim provides a sophisticated trading platform, extensive education and research tools and it is rated as one of the best brokerage accounts for active traders. You will need $3,500 to open an account. You are charged a flat commission fee of $9.95 per trade or 5 cents per share (with a $5 minimum) regardless of the number of trades you make. You also get the first three mutual fund trades free per month and each subsequent ones cost $15 per trade. Option trades cost 95 cents to $2.95 per contract depending on what rate plan you choose. There are no maintenance or inactivity fees.
Sharebuilder
Sharebuilder is also one of the best discount brokers and is best for beginning or small investors as well as those without a lot of money to start off with. There is no monthly minimum and it allows investors to automatically invest any amount of money in a specified number of stocks through dollar-cost averaging. You are charged $4 per automatic investment and $9.95 per live trade. If you pay a $12 per month subscription fee, you get 12 automatic investments per month. You will then be charged $1 for each additional automatic investment and $7.95 per live trade.
References
Consumer Search review of online brokers - https://www.consumersearch.com/online-brokers
Image Credit: Philippine stock market board by Katrina Tuliao. Source: Wikimedia Commons (https://commons.wikimedia.org/wiki/File:Philippine-stock-market-board.jpg)