Find Out How Are Stocks Bought and Sold in Today's Stock Market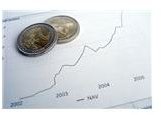 How To Buy And Sell Stocks With A Discount Broker
Small investors with a limited amount of money available to invest generally use discount brokers to buy and sells stocks and other investments. Investors with small amounts of money need to educate themselves before investing, however. At a minimum, investors need to understand the fees, commissions and other charges required to make investments. Though each brokerage service has its own terms, buying and selling stocks involves the same general process.
Select a discount broker service: Many banks and brokers offer online trading and telephone trading so that you can make investments at your convenience.
Choose investment goals: Why are you investing? Are you seeking to earn short term returns? Are you saving for retirement? How you answer this question will influence what kind of stocks you buy and sell and your asset allocation strategy.
Research individual stocks and other investments: Do you want to own U.S. stocks or foreign stocks? Are you interested in dividend stocks? A discount broker will generally not advise you on particular investments, so it is up to you to perform your own research.
Submit buy order to the broker: Buy orders can be submitted through the broker's website or by telephone; online trades generally have lower fees.
Confirm the buy (or sell) order: Since stock prices change constantly, your buy order may be accepted at the price you selected. Check your account to confirm whether or not the buy (or sell) order was processed.
Monitor investments on a monthly basis: While buy and hold is often a worthwhile investing strategy, investors should monitor their investments on a regular basis (e.g. monthly or annually).
How To Buy And Sell Stocks With A Full Service Broker
The process of buying and selling stocks with a full service broker is a different experience than using a discount broker. This way of buying and selling stocks is a good option for investors with large amounts of money (minimums vary company to company but larger amounts over $5,000 to $10,000 are common minimum amounts) who would like professional assistance in making investment decisions.
Select a full service broker firm: Private banks, investment banks and other firms offer full service brokerage. To find examples of brokerage firms, flip through the pages of a business newspaper such as the Wall Street Journal. Before making any investments, meet with the staff, discuss fees and decide whether the broker is a good fit for your needs.
Create an investment plan: Full service brokers can work with a financial planner to develop appropriate investment goals.
Research individual stocks and other investments: Your broker may come to you with suggested investments for your consideration but do not forget that you are ultimately responsible for your money.
Submit buy (or sell) order to the broker: Full service broker companies offer a variety of options in addition to simple buy and sell orders (e.g. limit orders, stop orders, etc).
Confirm the buy order: Call your broker to confirm that your orders have been carried out according to your instructions.
Monitor investments on a regular basis: Meet with your broker annually (or more often if you wish) to discuss the performance of your investments.
References
To learn more about stock exchanges, investing for beginners, brokers, the investment industry and other answers to the question, how are stocks bought and sold, consider the following references: