Why Did Martha Stewart Go to Jail: The Martha Stewart Stock Scandal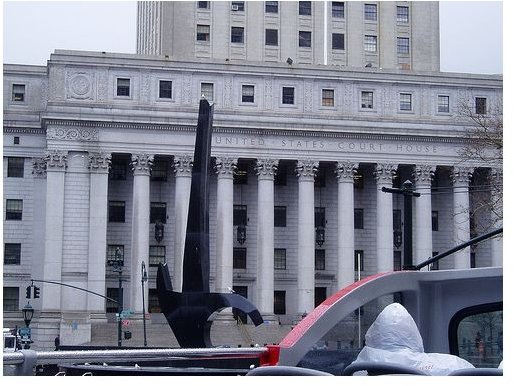 The Beginning of the Stock Scandal
The Martha Stewart stock scandal begins in December 2001 when the share price of ImClone, a bio technology company, sharply declined after a negative FDA decision. Later investigations by the U.S. Securities and Exchange Commission found that the founder of the company and several executives sold their shares right before the FDA decision. Several of ImClone's executives were also charged and convicted of securities fraud.
Following the investigations of ImClone executives, it became clear that Martha Stewart sold her shares (worth over $200,000) in ImClone a day before the FDA decision. The timing of the stock sale and allegations that her broker may have provided insider information (i..e. that the stock price was likely to drop in reaction to a FDA decision) were some of the reasons for Stewart being investigated. The suspicious timing of this large sale triggered an investigation. In the popular media, this was one of the major business scandals of the 2000s. The investigation, trial and effects of the scandal would linger over Stewart for several years as the case proceeded through the legal system.
Martha Stewart's Trial and Sentence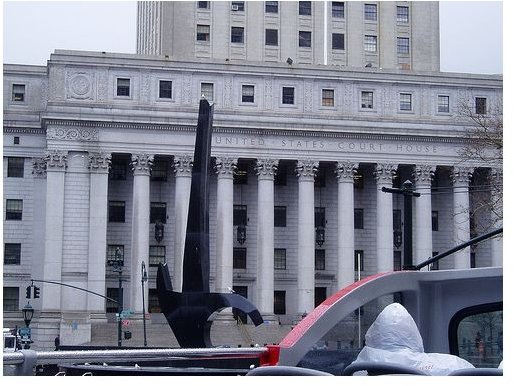 In June 2003, a grand jury in New York indicted Martha Stewart of three criminal charged relating to her 2001 sale of ImClone stock: securities fraud, obstruction of justice, and conspiracy. Shortly afterwards, the U.S. Securities and Exchange Commission filed a civil suit against Stewart which claimed that she had violated the Securities Act of 1933 and the Securities Exchange Act of 1934 which define various types of investment fraud. As the noted founder of a media empire and a celebrity in her own right, Martha Stewart's criminal trial attracted considerable attention in the news media.
Martha was sent to jail after being convicted of conspiracy, obstruction of justice, and two counts of making false statements to a federal investigator. Fortunately for Stewart, the charge of securities fraud, which can have a ten year prison sentence, was dismissed by the judge presiding over the case. Peter Bacanovic, Martha Stewart's stock broker, was also sent to jail and fined for his role in the Martha Stewart stock scandal. Stewart served a five month prison sentence at a minimum security facility located in West Virginia. After being released, Stewart then had a five month house arrest sentence where she was permitted to leave her home for a set period of time each week in order to conduct business such as serving on the board for her company, Martha Stewart Living Omnimedia.
In addition to serving her prison term and house arrest, Stewart has suffered other consequences as a result of her actions. She has been denied entry to Canada and the United Kingdom due to her criminal record. As part of her settlement with the SEC, Stewart paid a fine and had to agree to a five year ban from serving as a director of a company, CFO or other position involved in preparing financial statements. After this ban period elapsed, Stewart became legally able to serve on boards and serve as an executive. Stewart is not barred from stock investing as a result of this case.
In the eyes of the courts and the criminal justice system, Martha Stewart went to prison for lying to the authorities and conducting dubious stock selling. While charges of insider trading are generally very difficult to prove, the timing of her ImClone stock sale - the day before a major government announcement - raised suspicions. Stewart's argument that she had a standing order with her broker to sell the shares if they went below a certain price was ultimately not accepted.
References
Interested in learning more? The references provided below provide more details about the legal case, the impact of the scandal on Martha Stewart's company and the controversy that her activities raised.