Learning How to Day Trade in Canada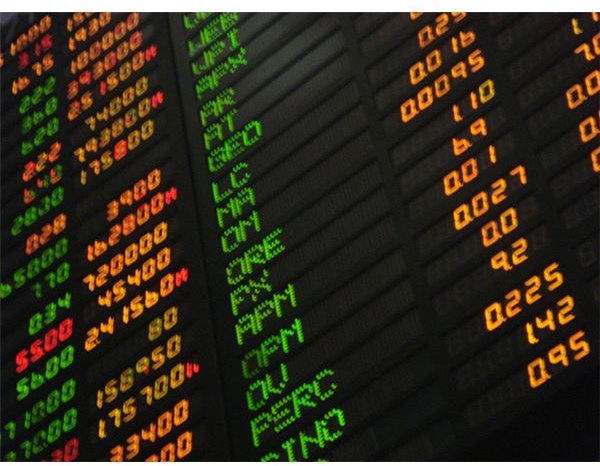 Getting Ready To Day Trade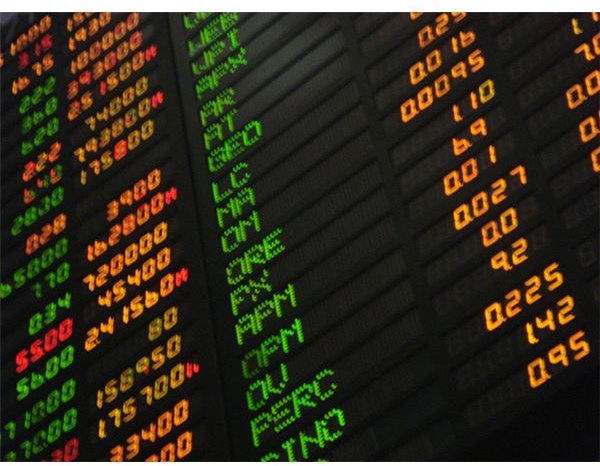 Learning how to day trade in Canada successfully is a challenging endeavor that rewards patience, dedication and focus. Before you embark on day trading, ask yourself if you are really ready to engage in this specialized kind of investment activity. If you cannot come up with good answers to these questions, you should hold back on committing to day trading until you are prepared.
What are your day trading goals? For some, day trading is a side project to earn money. For others, it is their primary source of income. How you answer this question will shape your strategy and approach.
How much capital do you have available for your day trading account? To get started, aim for $5000 to $25000 dollars and understand that you have a high probability of making mistakes and losing money as a beginner. Remember that day trading income you earn depends partly on the amount of capital you have available to invest.
What is your level of investment knowledge? At a basic level, you need to understand basic investment terminology such as stocks, bonds, dividends, options and P/E ratios. Understanding these terms is not enough however – day traders should also know how to evaluate investments using methodologies such as technical analysis and fundamental analysis.
Emotional Self Control: Investors are constantly coping with fear and greed - you need to be able to manage your emotions and make sensible choices. "What Investors Really Want" by Meir Statman explores the irrational actions and thinking that many investors engage in.
If you are committed to day trading and have the necessary amount of capital, you then move on to educating yourself.
Recommended Day Trading Education
Canadian day traders have a variety of educational options to consider including private education services. The starting point for day traders should be the same as though who work for broker dealers: take and pass both volumes (1 and 2) of the Canadian Securities Course offered by the Canadian Securities Institute. The courses be taken online through the Institute; several Canadian universities and colleges also provide courses to help students study for and pass the exams. Day traders seeking a more comprehensive education in financial analysis methods should consider becoming a Chartered Financial Analyst (CFA), a certification held by many professionals in the finance industry.
The formal education described above can be supplemented in a number of ways depending on your level of enthusiasm and interest. Reading major industry publications such as the Financial Times, Wall Street Journal and the Globe & Mail will show you some of the major trends in business and finance as well as exposing you to new strategies. Read the news media critically based on your CSI and CFA education; not all these ideas are worthwhile or helpful to the day trader. Whenever an expert recommends a particular investment, think carefully about the logic and evidence provided for that idea. Your formal education in investing should serve to protect from being taken in by investment hype.
Understand Canadian investment laws and taxes
A successful day trader needs to navigate several laws and understand the tax system in order to be successful. While this artilce cannot provide legal or tax advice, here are some of the issues you should be aware of as you embark on your day trading career.
Provincial regulation: Unlike the United States, Canada's securities regulators operate at the provincial level. As Ontario is home to Canada's largest and most important stock market, the Toronto Stock Exchange, the Ontario Securities Commission is among the most important regulatory agencies for traders to understand.
Tax and dividends: Dividends paid by publicly traded Canadian companies are taxed at a low rate (for details on how this applies to your personal situation, consult an accountant); be wary of overly concentrating in dividend paying companies though as this will mean you will be focused on a few industries (e.g. telecommunications, banking and utilities)
American regulations: Many Canadian investors also invest in American stocks, bonds and other investments. You should understand that publicly traded American stocks have different rules (e.g. the Sarbanes-Oxley Act).
TFSAs (Tax Free Savings Accounts): The Tax Free Savings Account, introduced in 2009, offers a unique way to invest (or simply save money in a savings account) and avoid taxes completely. There are restrictions on how these accounts can be used and how much can be contributed however.
Day Trading Services in Canada
Anyone who wants to learn how to day trade in Canada needs to use a good discount broker (discount brokers simply execute the trades for you; unlike full service brokers, investment advice is not offered). Fortunately, there are a number of options available to investors. The lowest commissions tend to be covered over the Web and can be as low as $9.99 per trade in some instances. Also keep in mind that the extra services - charts, research articles, analyst ratings and more - that brokers offer. Spend some time on the website of each broker and see what materials they provide to clients. Here is a short list of some of Canada's best-known discount brokers:
RBC Direct Investing (part of the Royal Bank of Canada)
BMO InvestorLine (part of the Bank of Montreal)
TD Waterhouse (part of TD Canada Trust)
Scotia iTrade (part of the Bank of Nova Scotia)
Questrade (privately held online discount broker known for its low fees)
Qtrade Investor (Vancouver based online discount broker).
For more commentary and discussion of the merits of discount broker services in Canada, read the annual rankings written by Rob Carrick in the Globe & Mail (read the 2010 rankings of discount brokers in Canada published in the Globe & Mail).
References
This post is part of the series: Canadian Stock Trading
Trading stocks and mutual funds in Canada can be highly profitable. Learn the best way to day trade in Canada and how to properly utilize the TSX.