How To Use Home Equity Loans For Investment Properties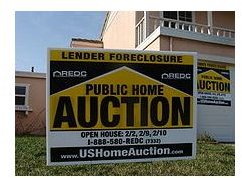 Primary Residence
Homeowners without an existing mortgage on their home can take out cash-out refinance home equity loans for investment properties purchases. Generally, banks and credit unions charge lower rates on home equity loans secured against primary residences than other property because people are less likely to default on loans attached to their home than they are to default on a loan secured by a rental property. Home equity rates are usually based on either the U.S. prime rate or the London Interbank Offered Rate, which reflects the average cost of borrowing among British banks. The rates do not follow the bond market which is used to price mortgages and depending on the overal state of the economy home equity loan rates may be higher or lower than mortgage rates.
Home equity loans, like most mortgages, have fixed interest rates but the terms are often limited to 10 or 20 years as opposed to the 15 or 30 year terms used for conventional mortgages. In many instances, people can use interest payments as a tax write off. However the ability to do so depends on an individuals tax bracket and typically people can only write off interest paid on a loan in the first lien position. In general, the Internal Revenue Service does not allow people to write off interest payments for home equity loans secured by non primary homes. Because home equity loans are usually not sold by banks to investors, the underwriting guidelines are less strict and closing costs much lower. Low rates, minimal out of pocket costs and tax savings persuade many people to use their primary house as collateral when they take out home equity loans for investment properties.
Images
Purchase Home Equity Loans
Many lenders enable people to take out purchase home equity loans for investment properties. These loans work in the same way as refinance home equity loans except that interest rates are higher. Purchase home equity loans normally involve the buyer having to make a down payment of at least 20 percent. This down payment requirement is in line with requirements for most mortgage products that are used to buy non-primary residences. A purchase home equity loan application works in the same way as a mortgage because the lender requires a copy of a sales contract and must order an appraisal before approving the loan. Additionally borrowers must have sufficient income to meet the debt-to-income requirements which are usually more restrictive for non-primary home loans. Many banks also require people to have higher credit scores for home equity loans for investment properties than for loans used to buy primary homes.
People who take out home equity loans on their own home can do so at any time and keep funds in a bank account until they find a property to buy. Anyone taking out a loan against a new property cannot obtain funding until the contract has been agreeed and this delays the purchase process. Some of the lowest priced homes are found at cash auctions and people who use their primary home as collateral can attend such auctions and pay with cash.
References
Bankrate: What is Home Equity Debt
https://www.bankrate.com/finance/home-equity/what-home-equity-debt-is-1.aspx