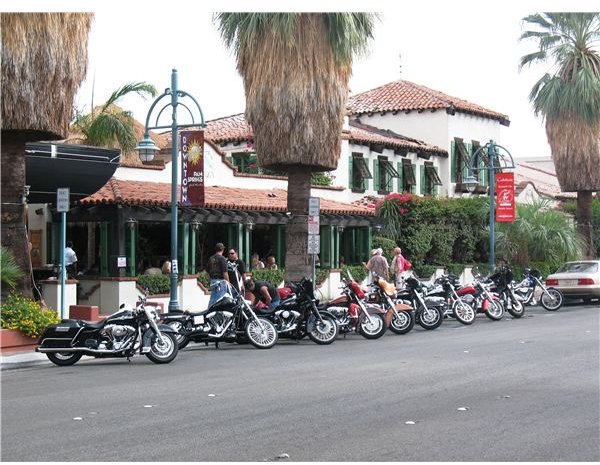 Where to Find the Best Resort Investments
The same basic rules will apply for whatever area you decide to focus on for your best resort investment. For the purpose of this article we will concentrate on Palm Springs, California. A premiere vacation spot and playground of the stars and presidents, there is generally always an available resort investment to consider.
Before beginning your search, knowing what your criteria will be is key. Have this figured out as your first step towards owning your own resort. 
By connecting with a local Realtor, you can get up to date information good starting point to learning what to consider can be found in the article, Best Rental Properties for the Investmenon what is on the market and available. You should check with your Realtor to be sure they are commercial agents, and if they aren't make sure they have a team that will be working with them to insure the transaction goes smoothly.
(photo by Elizabeth Schulze)
Buy & Hold
For the best resort investment, your consideration should be to buy & hold. Gary Keller, in his book, The Millionaire Real Estate Investor, breaks this process down to four quadrants. Quadrant 1 being appreciation & no cash flow, quadrant 2 being appreciation & cash flow, quadrant 3 being no appreciation & no cash flow and quadrant 4 being no appreciation & cash flow. As a resort investor, you should be concerned with wealth building and always try to stay out of quadrant 3, of course.
Drive your investment with attaining your resort at the right price and positive cash flows according to legitimate financials already in place. Consider a well negotiated transaction one that includes a non-compete clause, the seller's client database, and at least 3 years worth of prior financial information. This will allow you to accurately project your gross rental income, which is necessary to assure a positive cash flow. Include your vacancy factor, subtract your operating costs. This will give you the net operating income and will tell you how much you have left for your mortgage payment and what your cash flow will be.
Know your numbers, get a deal on your resort investment (20% under market value) and you will be on your way to a fulfilling career as a resort owner.