Best Way To Finance Home Improvements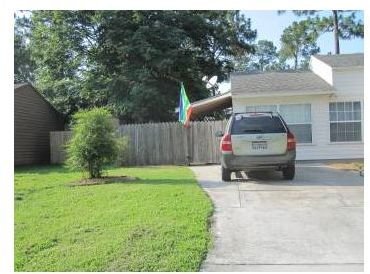 Home Equity Loans and Lines
Many people feel that the best way to finance home improvements is with a home equity loan or home equity line of credit. Lenders allow homeowners to take out home equity products in the first or second lien position. This means that someone with an existing mortgage can take out a second loan against their home if it has sufficient equity. Most banks allow people to borrow up to 80 percent of the value of their home between their first mortgage and second lien. Someone with a $150,000 mortgage on a $200,000 house, could borrow $10,000 in the form of an equity loan or line.
Home equity loans have fixed interest rates and terms that normally last for between 10 and 20 years. Home equity lines of credit work in the same way as credit cards but are secured by residential properties.
Typically, home equity lines of credit have variable interest rates, which move in conjunction with the prime rate. If the prime rate is low, the interest rate on a line of credit is also low. If the prime rate begins to increase, line of credit rates rise in conjunction with it and most lines of credit have maximum rates of 18 or 20 percent.
People who use lines of credit generally only do so if they plan to pay a the lien off within a few years. Most revolving lines can be used for up to 20 years, but keeping a significant balance on a variable rate product for that long exposes homeowners to the risk that payments may become prohibitively high in the long-term. With fixed rates that are usually close to mortgage rates, home equity loans are usually the best way to finance home improvements if people plan to pay off the proceeds over a lengthy period of time.
There are many ways to finance home improvements
Unsecured Credit
When people take out home equity lines or loans, they stand to lose their home if they ever fall behind on payments. Some people prefer to use unsecured forms of credit such as credit cards for home improvement products because there is no collateral involved.
The other obvious advantage in using a credit card is that there are no closing costs. Additionally, you only use the credit card as and when you need it, whereas with a home equity loan, you receive a lump sum that begins to accrue interest immediately after the loan closing.
Many financial industry insiders do not regard credit cards as the best way to finance home improvements because the rates for unsecured debt are generally higher than for secured debts, and credit cards do not even have fixed rates. Some banks, such as BBVA Compass, offer unsecured lines of credit with fixed rates, but these products are usually reserved for people with higher than average credit scores and very low debt-to-income rations. For small amounts, unsecured loans are an option, although many major banks no longer offer these. Where available, unsecured loans usually have maximum terms of 24 or 48 months, but the fixed interest rates enable people to budget more easily than people who take on the unknown payments associated with credit cards or revolving home equity lines of credit.
401k Loans
Until recent times, few people would have described 401k loans as the best way to finance home improvements, but people who lack sufficient equity in their homes are increasingly turning to these loans as the most cost effective option to pay for home repairs. The Internal Revenue Service allows tax payers to take out loans against funds held in 401k plans, but some companies do not permit the withdrawals.
Typically, 401k loans have fixed interest rates that are based upon the prime rate at the time of the withdrawal. Participants can borrow the portion of the account that they funded. The loans usually have low interest rates but significantly, interest payments are paid back into the participant's 401k account. Borrowers pay themselves interest, which obviously works out to be far more cost effective than paying interest to another lender. One obvious drawback with 401k plans is that if an employee has an outstanding loan at the time that they leave a particular company, they must repay the loan in full or pay taxes on it and turn it into a distribution. Many people are wary of extracting funds in the form of a loan during uncertain economic times.
Resources
SmartMoney: Should More Americans Take Out 401k Loans?
https://www.smartmoney.com/personal-finance/retirement/should-more-americans-take-401-k-loans/