Mortgages: Are You Allowed to Shop Around for New House Loans?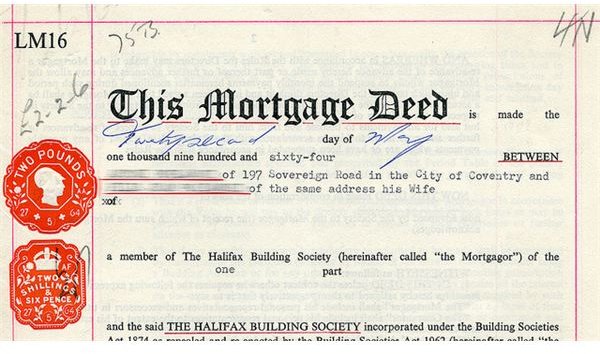 Finding a Mortgage
Like most other products or services, you are allowed to shop around for new house loans. Put another way, if someone is borrowing this much money, what reason is there that would keep them from shopping for the best deal? The challenge is when and where to shop and to select the best home loan option before you get locked into paying any fees.
Home buyers are often steered to a specific lender by the home builder or real estate agent. Such a lender may feel the home buyer is a captive customer and this lender will charge higher rates or fees than a buyer could find with a little shopping.There is a bit of an adversarial relationship between the mortgage lender and the borrower. The lender wants to maximize his profit and the borrower wants the best deal on the loan. The borrower must take every possible step to protect her financial interests.
Timing Your Mortgage Shopping
The time to do the heavy shopping for a mortgage is before the preapproval process. Mortgage lenders will prequalify or preapprove loan applicants, which are different processes. A prequalification is a telephone interview with the lender that covers income, assets and the projected home price and lets the homebuyer know how much they can probably borrow and a range for the payments. A preapproval involves a complete mortgage application, a credit check and verification of assets, employment and income. At the preapproval stage, the home buyer will start to pay some fees. Most of the time spent mortgage shopping should be completed before the preapproval application is given to a lender.
Many home sellers like to see a mortgage preapproval with an offer on the home. This means that the home mortgage shopping should be done before the home purchase shopping. Buying from a home builder may provide more latitude in the timing. In most circumstances, a home buyer should have a good idea where the home financing will come from before a deposit is put on a home.
Mortgage Shopping Tips
Ask several different mortgage brokers and lenders to give you a total cost quote for a specific interest rate. Comparing costs at a set rate will make the comparison easier to understand. Remember, a mortgage point is one percent of the loan amount.
Ask each lender to provide their rate lock policy and the cost to lock in a rate for a longer period of time. A rate lock may be important if you anticipate a longer period of time to close the sale or wait for a new home to be completed.
Interview each lender concerning their policies on rate and fee changes. What protection does the lender provide to you against any increase in fees at closing time?
If you are shopping for an adjustable rate mortgage, you must compare the rate index and contract margin as well as the initial interest rate. The index and margin will determine the ongoing loan rate once the initial rate period has expired.
The Federal Reserve Board, when discussing finding the best deal on a mortgage, puts the mortgage buying process into three phases: Shop, Compare, Negotiate. Once you have rates and fees from several loan lenders, go back to the ones that provided the most attractive quotes and ask for a better rate or discounted fees.
Resources
Who are Mortgage Underwriters and What is Their Role in Buying a House?
Federal Reserve Board: Looking for the Best Mortgage https://www.federalreserve.gov/pubs/mortgage/mortb_1.htm
The Mortgage Professor https://www.mtgprofessor.com/A%20-%20Shopping%20for%20a%20Mortgage/how_to_shop_for_a_mortgage.htm
Image Credit: Joybot, Flickr, Creative Commons Attribution