Find The Best Fixed Home Equity Loan Rate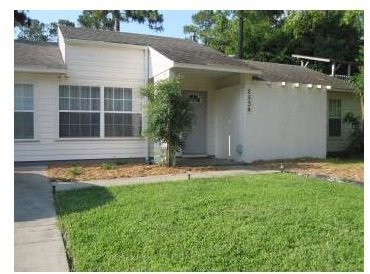 Fixed Home Rate Factors
People intending to tap equity from their homes to pay for renovations or debt consolidation usually spend a lot of time trying to find the best fixed home equity loan rate that they can get. Home equity loan rates are primarily based upon the indexes that banks use to price loans and deposits. Most U.S. banks use the Wall Street Journal Prime Rate as the barometer for establishing interest rates. Home equity lines are directly tied to the prime rate and move in conjunction with it whereas equity loans have fixed rates. Banks have to take into account both the short-term interest rates and make predictions for the long-term rate movements when pricing the loans.
Some lenders in the U.S. use the London Interbank Offered Rate, which is is the British version of prime rate, to price loans. If rates tied to prime rate are high, savvy borrowers call around different financial institutions to find one that uses the LIBOR as a pricing index because often times when prime rate is high, the LIBOR is low.
In addition to the prime rate, lenders also take into account the credit worthiness of loan applicants and the existing loan portfolio that they have. Banks with large portfolios of poorly performing loans are usually reluctant to write new loans. Lenders that have large deposit bases are usually willing to lend more freely. Most banks use some form of risk based pricing which rewards people with higher credit scores by giving them lower rates. Anyone looking for the best fixed home equity loan rate should first make sure that their current debts have been paid on time and take care of any late pays because doing so will help their credit score. Banks are wary of people who may default on home loans.
Home Equity loans are often used to pay for renovations.
image by writer
Best Home Equity Loan Rate Options
Many people assume that their own bank will give them the best home equity loan rate but the best thing to do is to shop around and contact at least three or four local lenders. Major banks have different rates and guidelines in different parts of the nation that are determined by the state of the housing market. As of 2010, Wells Fargo, which operates across the whole of the U.S., has posted rates of 8 percent for home equity loans in Denver Colorado with loan-to-value maximums of 80 percent. The same lender has no available rates for the distressed market in Tampa, Florida and imposes an LTV cap of 75 percent on all Florida home equity loans. U.S. Bank, which also operates in both markets, has no rates listed for Tampa but offers 5.99 percent in Denver.
In Texas, legally people cannot borrow more than 80 percent of the value of their homes. BBVA Compass bank, which operates in Texas, does allow people to borrow up to 85 percent of their home's value in other states including Colorado. It does charge a higher rate than U.S. bank, with rates starting at 6.5 percent, but the higher LTV may enable some people to take out loans who could not get what they needed under the LTV restrictions at U.S. Bank.
Pricing Tiers
Most banks have several pricing tiers for home equity loans. People who are serious about getting the best fixed home equity loan rate should ask their lender about the rate tiers. In general, higher loan amounts equal lower rates but higher LTV ratios equal higher rates. To get the best rate you have to take out a large loan without cashing out too high a percentage of the equity in your home. Many banks offer the best rates for loan amounts in excess of $100,000 if the LTV is below 70 percent.
In low rate environments many people find that variable rate home equity lines are more cost effective than home equity loans. If rates rise you may be able to refinance the home equity line into a fixed rate loan. However if your home value falls and you lack sufficient equity to refinance, you may be stuck with a rapidly rising monthly payment.