Deed Property Owner Information and Rights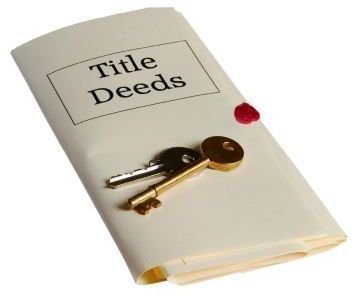 Purpose
Property deeds are necessary to establish a chain of ownership as well as a record of encumbrances such as tax liens, mechanics liens or mortgage liens on a property. In order to sell a home, the property owner must warrant (or guarantee) that the property is being transferred to the new owner free of any and all liens or encumbrances. When a seller transfers a property to a new buyer, the warranty is in full force and effect. After the home is sold, a lien or encumbrance that is identified would be the responsibility of the seller or their title insurance company.
Deed property owner information typically contains the name (or names) of the property owner of record. This information is generally part of what is called a quit claim deed. When purchasing a home, a quit claim deed is typically used to release ownership in a property to another party or to "clear" a lien on the property, for example, the sellers lender releases their claim on the property through a quit claim deed while the buyer's lender adds a lien to the property through the use of a quit claim deed.
Title Insurance and Other Protection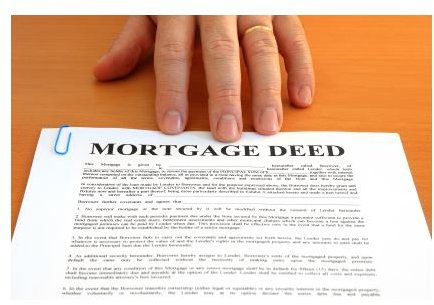 Protection from errors in a property deed are accomplished in two manners. The first is through a guarantee deed which stipulates that any defects in title will be corrected by the property seller at their cost. The second is through the purchase of title insurance. It is important to understand that while a buyer may be paying for title insurance as part of their closing costs, this does not automatically cover them, this is generally a lender's title insurance policy. A home buyer should always purchase a buyer's title policy to protect them even if they have a guarantee deed. This means that even if the home seller is not able to be located, the buyer is protected. Your property deed is the path to your home title. Deed property owner information requires that a trail of ownership be cleared from the day the home is built until the day you finish paying off your mortgage. It is critical that you take all of the legal steps necessary to ensure that your home is not encumbered by a third party.
In some cases, deed property owner information may be masked by outstanding deeds such as a gift deed. For example, a homeowner may gift part (or all) of their property to an heir and this deed may not be recorded. This could ultimately mean that the home has an outstanding call on all or part of the ownership. This is the type of a problem that title insurance can help prevent.
Summary
Understanding deed property owner information is critical when you are purchasing a home. Whether you are paying cash for a home or taking out a loan to finance the home, the deed establishes your legal right to the property. Making sure that you are fully protected from outstanding liens on the property can save you thousands of dollars. Know your rights regarding property deeds.
References and Image Credits
References:
Lending Tree https://www.lendingtree.com/smartborrower/glossary/q/quitclaim-deed/
No Lo Legal Solutions: https://www.nolo.com/legal-encyclopedia/faqEditorial-29119.html
Images:
Title/Deeds: istockphoto.com/MacphersonPhoto
Mortgage Deed: istockphoto.com/ Marlee90