What Is the Mortgage Hardship Program: Tips on How to Write a Hardship Letter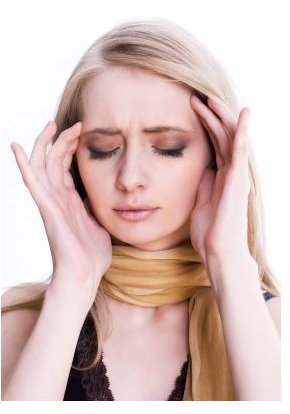 What Is a Mortgage Hardship Program?
More commonly known as a Loan Modification Program, a mortgage hardship program is a workout between the lender and borrower. In lieu of foreclosure, and many lenders are renegotiating the terms of the loan between the lender and borrower. If you have a verifiable hardship such as a health situation, loss of job or income, or some other situation, the lender may be willing to give you more favorable terms so that you will be able to meet your monthly obligation and keep your home.
This mortgage modification process can take months, sometimes over a year and you may or may not get the result you had hoped for. The government has a program that works with lenders to find a solution for you if your situation falls into the required criteria for assistance. Since the beginning of the housing bust, this system has become more streamlined. While still difficult to navigate, getting help through the process has become easier. To find out more about the government program contact the HOPE hotline at 888-995-HOPE.
How to Get Started
According to real estate data from RealtyTrac's Foreclosure Market Report for October 2010, one out of every 389 US housing units received a foreclosure filing during the month. This marks the 20th consecutive month where over 300,000 homeowners received a foreclosure notice. So, begin by knowing you are not alone.
Inaction is your enemy when it comes to saving your home from foreclosure. You must begin by contacting your lender. Most lenders now have online forms that you can either fill out online or print out and fax or mail in. With every communication to your lender, from the very beginning, document it. Create a log book, enter the date and time you spoke with someone and their name, along with what they said they would do. Save fax confirmations and send everything certified, return receipt, if possible.
But before you contact your lender, have the following information readily available:
W2 if you are employed or 1099 form for wages earned but not taxed.
P&L if you are self employed and the last 4 months of business bank statements.
IRS Form 4506T that is signed by any party that is on title and/or on the loan.
Most recent mortgage statement.
Any additional household income documentation.
If you have rental income, the lease agreement and the two most recent canceled checks reflecting rental payments.
Property tax bill, if not escrowed.
Copy of insurance policy.
Hardship affidavit: For example - Household income reduced for verifiable reason; expenses have increased; i.e., health care expenses or premiums, adjustable rate mortgage interest, overextended with creditors, or insufficient cash reserves.
Income and Expense worksheet-make sure to include backup documentation.
Last two years of tax returns.
Last 4 bank statements.
Hardship Letter
When writing your hardship letter, keep in mind that this is your official request for help. It's best to keep your tone considerate and non-threatening. Remember that you are asking for the lender's assistance with your predicament and give them every reason you can think of to help you.
Consider being on the other side of the letter. What would move you to want to assist the person on the other end? There is specific criteria they will be looking for. A letter that rings true will be better received, along with a legitimate reason for the required assistance.
Do not go on and on about your situation, just give them enough information to know you have a specific problem and you need their help in coming up with a solution. Keep your letter to less than one page and only a few paragraphs long. If you have retained your job without a pay cut, you do have cash reserves and your house has simply lost value–that will probably not be a sufficient reason to be allowed into the mortgage hardship program. For tips on how to write a hardship letter for mortgage modification, you'll find a sample hardship letter in our Media Gallery.
The most important action to take at this point, if you want to stay in your home, is to simply take action. If you avoid confronting what is going on you will only put be in a more difficult position at a later date.
References:
Image Credit (Freedigitalphotos)