Differences Between a House Title and a Deed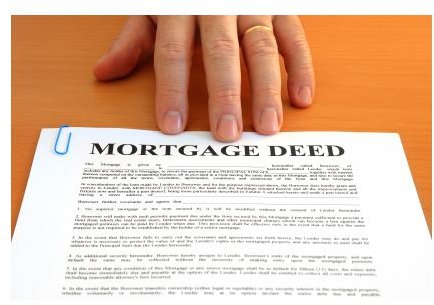 When a Title is Used Versus a Deed
When you purchase a home and you sign your documents at loan closing, one of the documents that you are going to sign is a deed for your home, but what is the difference between a deed and title to a house? The deed establishes your right to claim ownership of the property. In these cases, your lending agent will hold the title of your home until such time as you are no longer indebted to them, that is until you have satisfied your mortgage. There are other instances where a deed may be used including when you transfer partial ownership to another person, when you are removing a person from the deed for the property or when you fail to pay a contractor for services they have rendered to you. In all of these cases, the title for the property remains with the primary lien holder, in most cases, your bank or lender. Once you have satisfactorily paid off your mortgage, your lender will then issue a quit claim deed and transfer the title to the property from them to you.
How Deeds are Used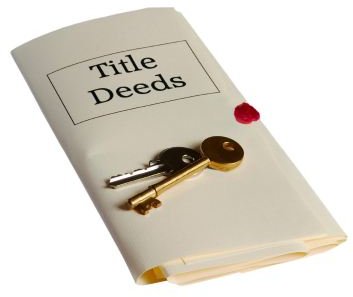 For most people, their first encounter with a title is when they buy an automobile. When you purchase an automobile, you exchange a title that transfers the ownership of the vehicle from one person to another. Real estate purchases do not work in the same way.
The legal documentation that is required to change the ownership of a property is a property deed. Without the proper deed, the home title may be flawed resulting in claims being placed against the title insurance of the home. While the title for the property defines who ultimately owns the property, a property deed may change that ownership. Here is how deed and title for a house can be impacted by deeds:
A) When a home is sold - When you purchase a home or when you sell a home, a quit-claim deed is issued at the time of closing. This document includes legal information including the name(s) of the owner(s), property description, and date of transfer.
B) When a loan is paid off - For those who have paid off their mortgage in full, the lender is required to issue a quit-claim deed within a specific period of time. That quit-claim deed is then executed and provided to either the court or to an appropriate authority within the jurisdiction where the property is located. Once a property executed quit-claim deed releases a lien on a property, there is normally approximately ninety (90) days before the property title is issued.
C) Unpaid contractors - In some instances, a lien that is commonly called a mechanic's lien is placed on a home. In these cases, this is typically (although not always) as a result of hiring a contractor who performs work on a property and is not paid for that work. The contractor (in most states), has the right to place a lien against the property for the amount owed.
D) Divorce or other changes - It is not uncommon for two (or more) people to purchase a home together. In the event that one wishes to be bought out, their name would be removed from deed (resulting in their name not being on the final title).
The difference between a deed and title to a house are significant and have a legal impact on ownership. Whether you are buying a home, assuming ownership of a home or have finished paying off your mortgage, understanding the difference between a deed and a title will help you protect your legal rights. It is important to remember that while a deed tracks the legal ownership of the property, a title is the legal document that establishes full and clear rights to the property.
References