Tips on Qualifying to Buy a Second Home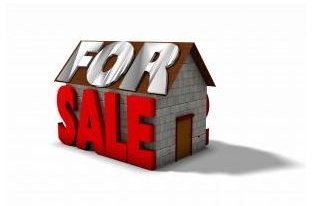 Vacation Home or Investment Property
When you are considering purchasing a second home, the first determination you will need to make is whether the home will be a vacation home for the exclusive use of you and your family or whether it will be for investment purposes. This distinction will also play a role in determining if you have the necessary financial standing required for qualifying to buy a second home. The risks of investing in real estate versus buying a second home for your personal use can be considerable and also involve different lending criteria. We will explore both purchasing a second home for investment property and purchasing a second home as a vacation home along with their similarities and differences.
Investment Property vs. Vacation Property Qualifications
Down Payment Differences
In nearly all cases, whether you are buying a second home for investment purposes or for vacation property, you will be required to have a larger down payment than if you were purchasing a primary residence. While most lenders will accept as little as five percent (5%) down on a primary residence, you will be required to have as much as twenty-five (25) percent down for a second home.
Interest Rate Differences
Chances are that you will be required to pay a larger interest rate for your second home than you are currently paying on your first home mortgage. In general, lenders feel that a second home is more risky than a primary residence. You can expect to pay between one quarter and one full percent more in interest than you will for a primary residence.
Home Insurance Rates
Chances are very good that your home insurance rates will be higher for a second home than it is for your primary residence. In the event of a vacation home, your premium will be higher because the home is not occupied at all times. In the case of an investment property, (that is one you will rent out) you may be paying a higher premium because it is not occupied by you.
Additional Considerations
Additional considerations when purchasing a home for investment purposes may include:
Your down payment may need additional verifications - Your lender may require that you prove you did not borrow money for your down payment.
You may have to have more money saved for contingencies - Your lender may require that you escrow up to three months of taxes, insurance and payments.
When renting, your lender may consider up to 75% of your projected rental income - in the event that the property has been rented previously, it is a good idea to request rental income information from the seller.
Your lender may require you to prove that you have a qualified renter to begin renting the property after closing.
Summary
In addition to having a stellar credit rating, sufficient down payment, and a debt to income ratio that supports a second mortgage, your lender may require you to prove other things when you are in the process of qualifying to buy a second home. It is a good idea for you to consider everything that will be needed whether you are considering a vacation home or investment property. Increased maintenance costs, advertising for renters, and year round maintenance considerations will all play a role in determining your qualifications for a second property.
Resources
Sources:
Home Learning Center: https://homeloanlearningcenter.com/YourSituation/SecondHome.htm
Image credits: