Tips on Finding Military Home Rentals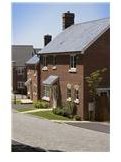 What Are Military Home Rentals?
As a part of the military forces, you are often given only a moments notice to pack up and move your family to another location. Because of this, many personnel choose not to try to purchase a home, not knowing how long their stay will be. While there may be barracks and housing on base, other families choose to live on the outskirts of the base.
Military home rentals can be homes that are rented by a local property manager, or could be a home that belongs to other military personnel who have had to relocate again after purchasing a home. Speaking to a special military real estate agent will give you a better idea of the types of housing available.
Image provided by FreeDigitalPhotos
Where Do You Find Military Home Rentals?
Finding listings for homes that are specifically rented out to military personnel often means you need to go to specialized real estate services and websites. Real estate agents who deal with renting homes for the military, search for those that offer discounts and special incentives as well as providing the best location and amenities for the military families. Some places will give a discount of 5-25% off the average rental rates for homes in each state. Knowing where these places are can save a lot of money for military families.
Do You Need to Sign a Standard Lease?
Standard rental agreements often mean locking into a one to five year lease. With a military family not knowing how long they will be stationed at one particular place, having the ability to live month to month and leave when needed is a great relief for a soldier. Not all homes rented to the military allow you to rent on a month to month basis, however. For those that require you to sign a lease, you may need to inquire into whether or not they offer a "military clause." This term means that if you are given orders to relocate, you will not be held by the terms of the lease and owe for the remaining months still on the contract.
How to Find a Military Rental Home in Another City or State
Many people know that if they want to move to another city or state, they often have to take trips to that city to look around for a home and sign papers once they find something they like. For military personnel, this is not an option they may have as they do not know where they are going until it is almost time to go. But by using a real estate agent or service that is specialized in dealing with military moves, they can find the perfect place for you with just some minor details. This relieves a lot of stress knowing that you will have a place you can afford when you get to your new destination. Associations such as the Automated Housing Referral Network or AHRN, have been approved by the Department of Defense to ensure that available housing is secured for military families who are being relocated.
Military Home Rentals–for Military Personnel Only
Military home rentals and discounts are offered by many companies and homeowners to show appreciation for the good job that they do each and every day protecting all those we love. There are often many duties to perform when serving a tour of duty and knowing that there are services and people who will help look after things, such as the perfect location and place to live, allows military personnel to concentrate on what they do best for the country.
Resources: