Helpful House Loan Tips to Get the Loan You Want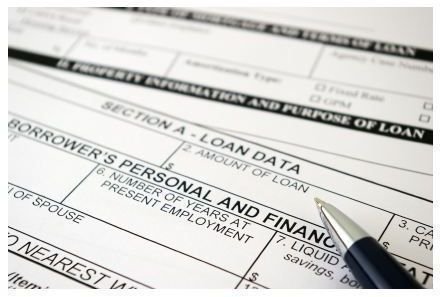 Loan Mortgage Application
The home loan mortgage application requires significant amounts of personal information. The home loan application is called a Form 1003, a Uniform Residential Loan Application. The form is used for single family homes as well as homes of up to four (4) units. Regardless of which lender you meet with, this will be the first step in the home mortgage application process. Borrowers will be asked to sign specific disclosures that allow the lender to verify specific information. These disclosures include:
Verification of Rent - a verification of rental form will be presented for signing. This form allows the lender to request verification of the amount of rent that borrowers are currently paying and determine if rents is being paid in a timely manner;
Verification of Deposit - verification of deposit forms are required for banking information. This form allows the lender to obtain financial information from banks, credit unions and brokerages to confirm funds on deposit. Another important piece of information on this form is the aging of funds, e.g., how long the funds have been in the account;
Credit Report Verification - mortgage lenders require verification of credit form to submit to credit reporting agencies. This document provides them with the permission needed to request a credit report from credit reporting agencies;
Verification of Income - Even if you have provided up to date pay stubs, it is likely that the lender will require you to sign a verification of income form. This form allows the lender to also verify the length of your income, bonuses and other information that is generally not available on your pay stub.
Additional forms may be required during the home loan application process. These are the four (4) basic forms that borrowers are required to sign to move forward. In addition, the 1003 application must also be signed.
Loan Documentation Requirements
Home lenders require specific documentation when borrowers are applying for a home loan. Using these house loan tips will help make sure that you provide the right information at the time of application, and avoid unnecessary home loan closing delays. In addition to the name, address and telephone number(s) of the borrower(s), additional documents that are required include:
A) Pay Stubs - Most lenders will require at least two (2) pay stubs from each borrower. In some cases, you may be asked for as many as four (4). Once the loan is approved, borrowers may also be asked to provide updated pay stubs prior to closing;
B) Bank Statements - Depending on whether borrowers are self-employed or a W2 employee, they will be asked to provide a certain number of bank statements. In the case of self-employed persons, as many as twelve (12) statements or a full year's worth may be required. Those who have W2 income will be asked for a minimum of three (3) months of bank statements;
C) Other Sources of Income - Borrowers who have alternative sources of income, including Social Security, pensions or child support payments, must provide proof of these income sources. The lending officer who is taking the application will advise what proof is required;
D) Purchase and Sale Agreement - Lenders will also require a copy of the property purchase and sale agreement along with proof that you have made a down payment or other good faith deposit on the property..
One of the many reasons that lenders will ask for this information is to confirm the information on your application form. This will allow the lender to determine if you qualify for a loan using debt to income ratios.
Additional Documentation Requirements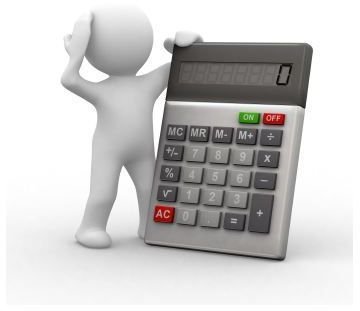 Although there are some standard documents that are required by lenders, there may be additional documentation that your lender may require. Knowing these house loan tips will help make sure you are not surprised during the application process. In addition to the standard financial forms, you may also be asked for some (or all) of the following documents:
Insurance Policies - Your life insurance is generally considered an asset. Because of this, many lenders will ask you to provide them with a statement from your insurance company advising of the cash value of your policy;
Proof of Deposit Aging - Many lenders have specific requirements regarding the "aging" of your down payment. You may be asked to show how long you have been saving your down payment money;
Gift Letter - Many lenders still allow first time home buyers to be gifted part of their down payment. If this is the case, you must obtain a certified gift letter to prove that the money is not a loan. Your lender will explain the language that is required in a gift letter;
Additional Assets - For borrowers who have a second home, an automobile, boat or other recreational vehicle or other large asset (including valuable art and jewelry), your lender may require a statement proving these assets. Much of this will depend on whether you are counting these as part of your overall net worth.
These are a few of the questions that your lender may ask you. While there are standard questions that all lenders will ask, there are going to be several questions that may be unique to your personal circumstances. All of these forms will be used for the lender to calculate your assets.
Application Process Summary
Regardless of whether you are seeking a mortgage approval, or you are going through the pre-approval process for a home loan, lenders require substantial documentation. It is important to remember lenders are there to help secure a home loan. The more information that you can provide them up front the less stress your home loan application will entail.
Another item of importance: it is highly likely that your lender will also require definitive identification. You will need photocopies of your driver's license and/or a passport or other form of photo identification for all borrowers who are listed on the home loan application. This may be required at the time of application or at the time of closing.
Resources
Sources
E Fannie Mae Selling and Servicing Guide Forms https://www.efanniemae.com/sf/formsdocs/forms/index.jsp?from=hp
Author's personal experience in lending industry
Image Credits