Tips on How to Look Up Rentals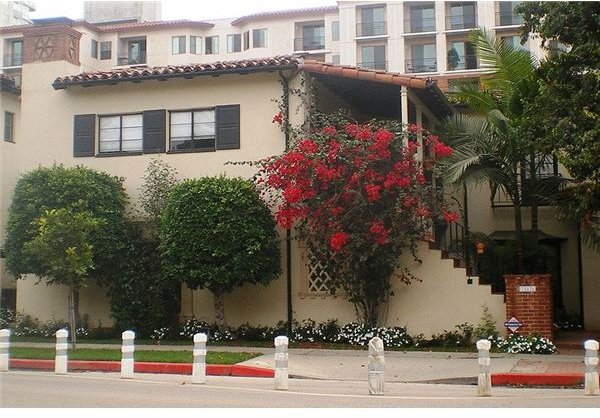 Whether you're moving to your first apartment or relocating to a new town, it's important to know how to look up rental homes. If you've been renting the same apartment for a number of years, you may be surprised to learn the new ways to search for rental homes. There are many resources available to renters, complete with information about move-in specials and reviews from current and previous tenants. Here's how you can find your next home.
Image Credit (Wikimedia Commons)
Newspaper Classifieds
Newspaper classifieds are still relevant, and are often the sole motivation for some readers to buy them. You don't even need to purchase one to check the classifieds for rentals, because most newspapers post their classifieds on their website. They also have handy search functions that make it easy to look up rentals. You're more likely to find a rental home in your local newspaper classifieds than in other sources, except for on Craigslist.com.
Craigslist.com
Any discussion on how to look up rental homes has to include Craigslist.com. It's the leading website for finding all kinds of rentals, including single family houses for rent. The reason being is that the service is free for posting ads. Some landlords don't want to pay to advertise in the newspaper, but it only takes minutes to post an ad for free on Craigslist.com. They can also update the ad, include photos and post the ad in a short time. Landlords also know that many renters are going to check Craigslist, before or in lieu of checking the newspaper classifieds. You don't need an account to view ads on Craigslist. Browse the "Apt/Housing" section in the city or town you want to move to. You'll get search results organized by the date the ad was posted. You can email or call the landlord for more information and to set up an apartment tour.
Apartment Guides
You can search for rental homes on websites that are apartment guides. The main focus of these websites, such as www.apartmentguide.com, tends to be apartment communities and multi-family units. There are occasional listings of rental homes. Each apartment guide usually has information on how to look up rental homes on their website, such as selecting by type of dwelling. For example, you can select "single family dwelling" along with the number of bedrooms, bathrooms, and amenities in order to find what you're looking for and narrow your search. These guides are often helpful because tenants can post reviews about the apartment community or landlord. You can get the inside scoop of what it would really be like to deal with a landlord who has a vacant rental home. Many websites also offer free applications that you can download to use on your smartphone to search for rentals on the go.
Realtor Websites
Real estate agents sell homes, but they list rental homes as well. Landlords pay them a commission for finding a tenant, and some of those landlords previously wanted to sell the home but couldn't. If you're considering other options in addition to renting, such as a rent to own or lease with option to buy, then check Realtor websites in the area that you want to move to. You can also call them to ask about upcoming listings that might not be posted yet.