Buy a Low-Cost First Home: Follow These Tips For Success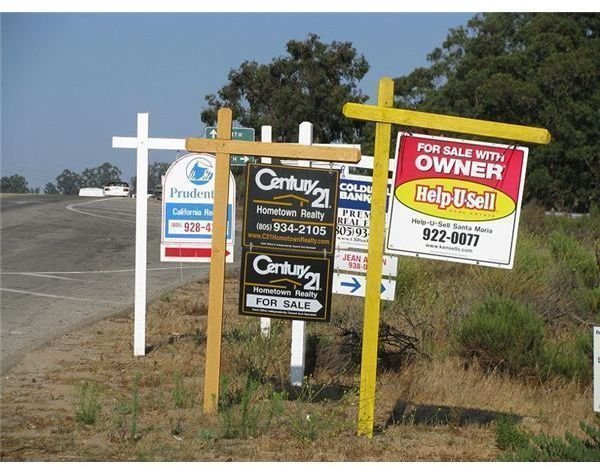 First Time Home Buyers and the Buyers Market
The recession and real estate crash has resulted in millions of foreclosures nationwide. Housing prices are down. Short sales are up, and today's first time home buyer has an overabundance of inventory to choose from. Not only this, but today's first time home buyer does not have to search very far or too long to find a deal. Unfortunately, for most sellers (and fortunately for most buyers), just about every home on the market today is a deal. Additionally, many sellers are in such as crunch they are willing to go even lower than an already low asking price.
If the asking prices on the market today are not cheap enough, then there are other ways to save even more. For starters, first time home buyers can seek out for sale by owner properties. They can also check the REO lists of both major and community banks or focus on up and coming areas.
For Sale by Owner
Many for sale by owner homes might be cheaper than homes listed with a broker. Because the owner/seller spends less than he would by paying a commission to a broker, he might be willing to lower his asking price. Remember, in some cases, sellers that may be working with brokers typically inflate the prices of their homes to help cover the costs for hiring a broker. To locate for sale by owner homes, look no further than your local real estate classified section and/or sites such as ForSaleByOwner.com and even Craigslist.
Images
REO Lists
REO, or real estate owned lists, are lists of properties owned by the bank. These properties are foreclosures that did not sell at auction. REO property prices are typically much lower than market value. However, this is a pro and con all rolled up into one. Because REO homes are such a value, first time home buyers will have to compete with dozens of offers. In order to secure the property, many investors are willing to offer a bit more than the competition.
Although it will take some legwork and several tries before winning a REO property, for many, the savings are worth the fight. To find REO lists, look no further than any given bank website or entities such as Fannie Mae or HUD. Most bank websites also allow users to search for REO properties by zip, price, number of bedrooms and baths, and property type.
Up and Coming Areas
If you are willing to relocate, and you do not have a problem rolling with the punches as an up and coming area attempts to change its reputation and attract "desirable" homeowners, then you have an excellent chance of finding an inexpensive home. Knowing how to buy a first home cheap in up and coming areas is as simple as jotting down at least five areas that you might be interested in and either searching REO lists, the classifieds, or by hiring an agent or broker.
To map out up and coming areas, check out the areas bordering trendy areas, areas showing growth (new developments, new retail shops, coffee shops such as Starbucks), and areas showing population increases. Check City-Data.com for details.
References
ForSaleBy Owner.com
https://www.forsalebyowner.com/
Bank of America Home Loans
https://bankofamerica.reo.com/search/propertysearch.aspx
The New York Times, Business Day
https://www.nytimes.com/2010/10/25/business/25short.html?partner=rss&emc=rss