What You Need to Know About Property Deed Mortgage Payoff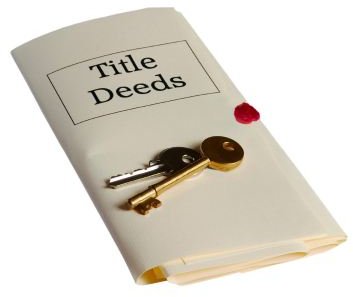 Your Mortgage is Paid in Full
If you have recently made the final payment on your mortgage, you might be wondering what has to be done regarding property deed mortgage payoff information? In most cases, your lender will send you a notification advising you that your mortgage has been paid in full. In some states, you may be required to provide an additional amount of money to obtain a new deed to your property. The new deed will show that you own the property entirely free of any liens from your lender.
Your lender should send you a final payoff notification and advise you (where applicable) that you must send them a separate check for transferring your deed. In most cases, this will have to be paid via certified funds. The check will be sent to the lender who is responsible for preparing a new deed that shows that the loan has been paid in full.
It is the obligation of the lender to provide a discharge document. This document should contain the name of all owners, the address of the property, the book and page number of the recorded mortgage, as well as stating that the mortgage has been satisfied and, therefore, is discharged.
Your Responsibilities
While it is the responsibility of the lender to notify your county registrar of deeds that your property deed mortgage payoff documents are in order, you still may need to follow up. In most states, it takes 90 to 120 days for the paperwork to be complete. This means that your lender will submit the mortgage discharge documents to the appropriate authority and they will send you a new deed.
In some cases however, the lender will send these documents directly to the homeowner. In this case, you will be required to take the documents to the county authority and file them yourself. You should contact them to find out what fees are associated with this filing. Once the documents have been filed, you will then receive a clear property deed.
If the lender sends the documents directly to the appropriate authority, your responsibilities do not end there. If you have not received a new property deed within three months of your mortgage payoff (and the payment of associated fees for filing) you should contact your lender.
Paying off your loan is very exciting. Your fully paid mortgage represents many years of hard work and regular payments. Make sure that you fully understand the responsibilities that are associated with your fully paid mortgage. If you are considering selling your home or transferring the ownership of your home to your spouse or children, failing to follow up to make sure that your deed shows your mortgage has been fully discharged could cause problems.
References
Property Deed Author MacphersonPhoto purchased from istockphoto.com