A Free Guide on How to Buy a Home with No Money Down and Bad Credit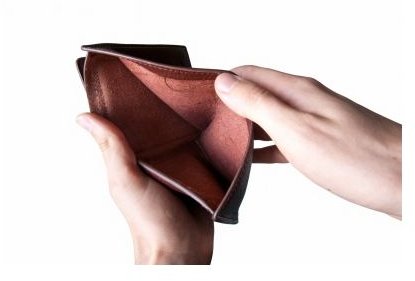 With housing prices and financial lending becoming more unobtainable for a larger portion of society, many people wonder if buying a home is an option at all. The problem stems from either not having sufficient down payment or having bad credit. Options still exist for potential homeowners if they are willing to look for them. This guide will aid you in how to buy a home with no money down and bad credit.
Land Contract
Land contracts can be one method used by people wanting to know how to buy a home with no money down and bad credit. A land contract is a written agreement between the buyer and seller of real property. The seller acts as a lender carrying a mortgage for the buyer. There are various ways to use land contracts to buy a home with no money down and poor credit. As the buyer, you set up a payment schedule for the note along with the taxes. The buyer is responsible for all utilities and costs associated with the house while it is under contract. Sellers can also hold a mortgage with a bank while handling all of the payments and fees while the buyer pays the funds to the seller. A wraparound mortgage is a third option where the buyer takes over an existing mortgage from a seller to maintain the monthly payments; this option usually requires bank approval.
Rent with Option / Lease with Option
Lease options are also known as "rent to own". This is another method used to buy a home if you have bad credit and no money down. Lease options work in various ways as well. The basic premise is that a portion of the rent paid each month on the property is placed in escrow toward the down payment of the property; after a set amount of time, such as 24 months, the buyer then uses the down payment to obtain a loan for the purchase of the property. Another option is to find a multi-unit building. Rent a unit in the building and then becoming the property manager for the building. Next, you add a stipulation stating that as you pay rent, the rent goes toward the purchase of the building for as long as you are the manager of the building. Beware that once you enter a "rent to own" situation, if the contract is broken, any money paid up to that point becomes simply rent paid to a landlord and is lost. There are no refunds in a lease contract.
Sheriff's Sale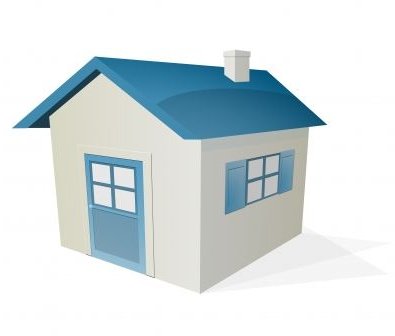 Sheriff's sales are a viable option for people looking for how to buy a home with no money down and bad credit. The only two stipulations for this type of sale are that not every state or municipality has tax sales, and you need to have the funds to purchase the property should you win the auction. Tax sales are auctions of property brought to sale by governments or financial institutions for failure to pay taxes or mortgages. A list of available property is usually listed in local papers or online. To buy a home using this method, you go to the auction and sign in; then you bid on the housing you want. If you win the bid, you pay cash on the spot and the deed is transferred to you within days.
Rehab a Fixer Upper
This option once not commonly known, has become more available with housing problems in the early 21st Century. Sellers who own property that has fallen into disrepair may not have the funds to rebuild. Since the value of these properties is often greatly reduced or the seller becomes very motivated to get rid of the property, you can often get these types of housing for very little. A search in housing areas of online auction sites such as eBay or community sites such as Craigslist reveals many of these types of homes which can be purchased for $1,000 or less. An alternative option to this is Habitat for Humanity. This organization offers help to new home owners by allowing them to finance down payments through "sweat equity" where the potential buyers help build homes for others in return for the same favor being done for them. Once the home is built, the organization helps the buyers obtain a mortgage for the purchase of the home at low interest or payments.
References
US Department of Housing and Urban Development - https://www.hud.gov
Money-zine - https://www.money-zine.com/
California Department of Real Estate - https://www.dre.ca.gov/
Image Credits: