What Does Title Insurance Cover? Learn More About Title Insurance Prices and Coverage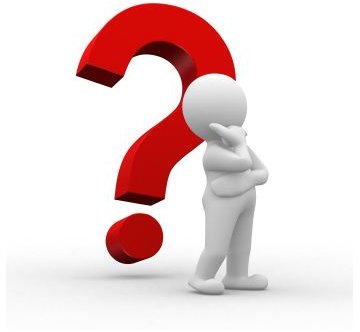 What is the Payment to ALTA?
ALTA is the commonly used acronym to define the American Land Title Association. What is not always evident is what does title insurance cover. Most home buyers will see a line item on their good faith estimates that state "ALTA" fees. This is a ballpark estimate of an insurance fee that will be paid at the time of purchase to insure the home buyer against claims that may be placed against the title to the property they are purchasing.
Title insurance is a one time fee that is paid when a home is purchased. While title insurance offers the buyer some protection, but this is not always the case. The reasons for this is that there are three primary types of title insurance. They are:
Owner's Title Insurance
Lender's Title Insurance
Extended Owner's Coverage
Recently, a report issued regarding title insurance stated "The American Land Title Association, the national trade association for the title industry, was founded in 1907 and currently represents 2,000 abstracters, title insurance agents, and title insurance underwriting companies." ALTA is a recognized name for most lenders and most homeowners will find that this is the coverage that is typically included in the final closing costs that are payable by the home buyer and not by the bank.
Protection From Home Title Defects
While understanding what ALTA is may be helpful for homeowners, this still leaves them wondering what does title insurance cover and why do I need it? Owner's title insurance is an insurance policy that guarantees against title defects. Title defects include such things as:
Forged Deeds
Inaccurate property legal descriptions
Deed recordings that are incorrect
Heirs claiming interest in property
Additional problems that are covered under lenders title insurance may include
Invalid or unenforceable mortgage
Mechanics liens on property
In most cases, these policies are taken out by lenders and are designed to cover the lender in the event of these defects resulting in a loss to them. In most cases, homeowner's are not even aware that they are paying for title insurance at the time of closing. Many do not become aware of this until the time they sit down to sign their loan closing documents and see the line item for the policy. Worse yet, many do not know that they are still at risk if the policy is only a lender's policy. Unfortunately, the borrowers (or homeowners) can face serious financial loss if they do not have a separate owner's policy in addition to the lender's policy.
Title Policy Pricing
Title insurance prices may vary from state to state. While some states allow a title insurance company to establish their own rates, some are set by the state themselves; this is true in Florida, New Mexico and Texas. In many cases, the closing attorney for your property has a relationship with a title insurance company and the title insurance will be part of your closing costs. In general rates are based on the value of the property and are quoted as a flat rate per $1,000 of value.
The good news about title insurance is that it does not involve a monthly premium. In fact, title insurance policies are paid as a lump sum premium at the time of the mortgage closing. Title insurance then goes on to provide coverage as long as the buyer owns the home. In most cases, the cost of title insurance is borne soley by the person who is taking out the mortgage for both owner's policies (if elected) and for lender's policies. Even with two separate policies, the costs should not be out of reach for most people who are buying a home. The additional monies at closing can save thousands of dollars in costs later.
While title insurance prices may not vary tremendously, the services that are included do vary and it is highly advisable that a borrower find out exactly what is covered before agreeing to purchase a policy. Understanding the various types of title insurance is only the first step, homeowners must also understand the risks associated with not having the right coverage.
Title insurance coverage can save a homeowner thousands of dollars in legal fees and hours of time proving they are the rightful owner of a home. Even those who purchase their home brand new, directly from a builder, it is still possible to encounter title problems. Homeowner's should speak with their lenders about what coverage is included in the fees that they are paying at closing and take the steps needed to purchase additional coverage if there is no buyer's policy included.
Resources
Sources
The American Land Title Association
Image credits
Question mark purchased via istockphoto.com/koun